Brussels presents today a plan of 48,000 million to quadruple the production of chips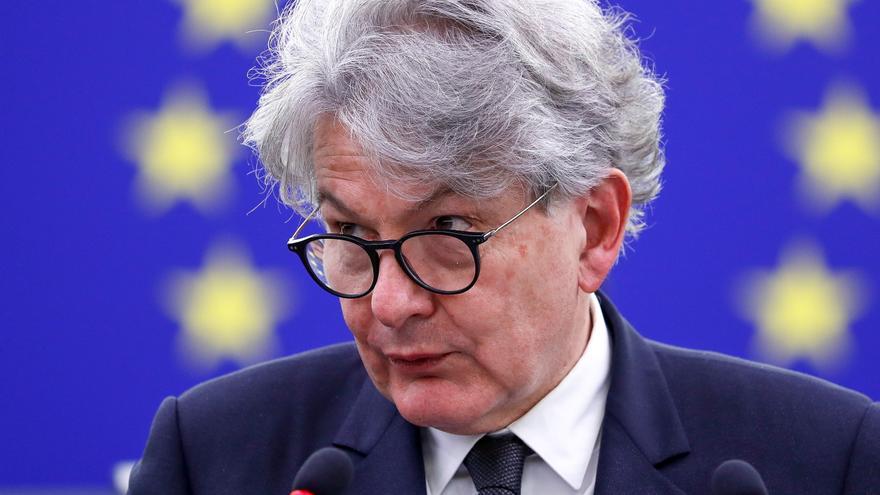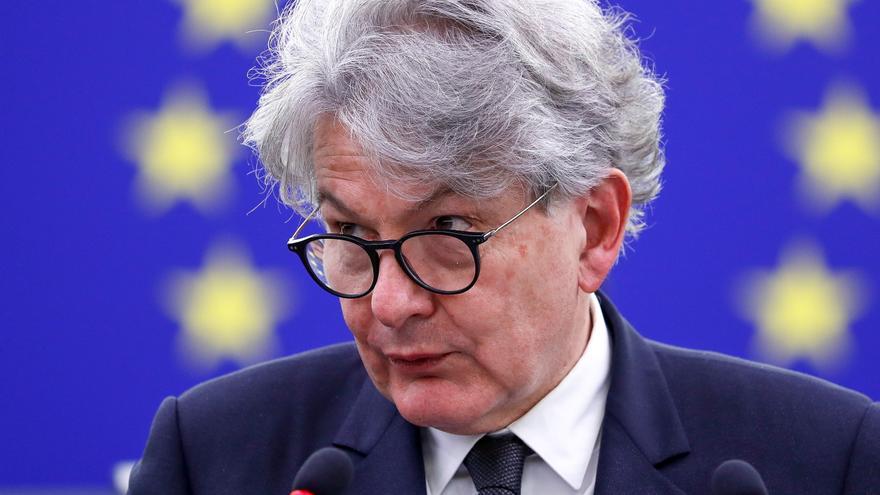 The European Comission presents this tuesday a plan with which it plans to mobilize up to 48,000 million euros for that European Union quadruple its semiconductor production by 2030 and can ensure the supply of some components for which it now depends on Asian manufacturers.
"Today 50% of semiconductors are produced in Taiwan. If for one reason or another Taiwan could not export them, it would only take three weeks for almost all the factories that we have - automobiles, meat, electrical appliances - to stop working, because they would not have semiconductors. This is not acceptable, we have to equip ourselves with the capacity to respond to this eventuality," the European Commissioner for the Single Market told Efe on Monday, Thierry Breton.
The pandemic highlighted this European dependency to obtain essential components for any digital device and essential for technological and industrial development, the shortage of which forced some community companies to temporarily stop production.
To reverse the situation, Brussels it was proposed that by the end of the decade 20% of the world's chips would be manufactured in Europewhich now barely reaches a 10% share in a market that will double its volume in the coming years.
The tool to achieve this will be the new European Chip Law, which has a double goal: increase local production to guarantee supply and maintain European leadership andn research on chips, especially the most advanced ones, which represents an important advantage in a very fragmented value chain.
The proposal specifically includes allocate €30 billion in public money to increase the number of chip factories on the continentincluding so-called megafactories, and support companies that want to invest in Europe in cutting-edge technologies or in emerging markets, Breton said.
"It is a wish of the European Parliament and of the Member States, which have asked us to make Europe multiply its production by four by the end of the decade to supply ourselves, but also others," the commissioner told Efe, and predicted that by 2030 there will be "several" new factories on the continent.
Between 11,000 and 12,000 million for research
A second item, between 11,000 and 12,000 million euros, will be used to invest in research and development of cutting-edge technologies, such as the smallest chips -less than two nanometers in size-, faster, with lower power consumption, or in their advanced packaging.
The idea is also to make it easier for innovation to move from the laboratory to the factories, for which they will invest in the creation of pilot lines to produce prototypes, explained Breton at the IMEC headquarters in Leuven (Belgium), a leading research center in chips to world level.
By last, A fund will be created that will mobilize between 2,000 and 6,000 million in investments aimed at small and medium-sized companies and emerging firms (start-ups) can also benefit from this industrial ecosystem.
"Having these pilot lines in Europe is very important. The idea is that there will be design centers distributed throughout Europe where some of these new circuits are developed, but that we can later manufacture some of those prototypes on these pilot lines. In this way the European technology would go a long way," IMEC's ​​CEO, Luc van den Hove, explained to Efe.
In total, the plan could mobilize up to 48,000 million euros in public money, an amount "absolutely comparable" to the 52,000 million dollars of the plan announced a few days ago by U.S to revitalize its chip industry, according to Breton.
It is also expected that these public funds will attract private investment.added the commissioner, who denied that the EU is going to enter into a "subsidy war" with the United States or other powers to attract manufacturers to its territory.
Brussels, in any case, has already announced that it will modify its state aid rules to allow for the first time to subsidize, with conditions, the construction of chip factories, facilities that can cost billions of euros.
sectors industrial and automotive
Some experts consider that it would be more efficient for the EU to focus on enhancing its competitive advantage in research and serving its sectors with the greatest demand, such as the industrialist or motoringinstead of betting on the construction of state-of-the-art factories at a high cost to the public treasury.
Breton defended this Monday, however, the need to combine both. "We have seen it with the vaccine crisis. Securing our supply chains is important. It is not about saying that we are going to do everything in Europe, that we are going to be protectionist. We are an open continent, but with conditions, especially that of being able to control the value chains ourselves," he said.