Brussels fines the manufacturer of Hello Kitty for restricting the sale of products for 11 years | Economy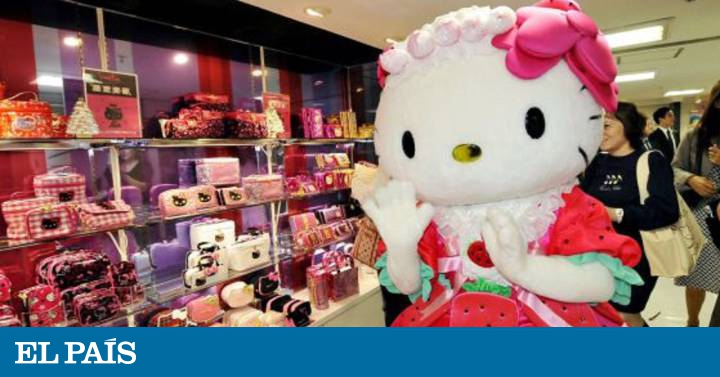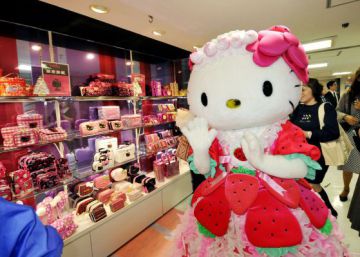 The European Commission imposed a fine of 6.2 million euros on Tuesday on the Japanese company Sanrio for illegally restricting European cross-border sales to European traders in the European Economic Area. merchandising related to the cat Hello Kitty and other characters of the Japanese firm during a period of approximately eleven years.
"The decision confirms that merchants of licensed products can not be prevented from selling these products in a different country," said Competition Commissioner Margrethe Vestager, stressing that these restrictions are contrary to the antitrust rules of the EU, reduce the alternatives and carry potentially higher prices for consumers.
The European authorities have applied to Sanrio a reduction of 40% in the amount of the penalty in response to the collaboration "beyond its legal obligation" provided by the Japanese company, particularly with regard to the provision of information to determine the period of the infraction.
Sanrio Company is a Japanese company that designs, licenses, manufactures and markets various products related to the popular Hello Kitty cat, as well as with other characters such as the My Melody bunny, the Chococat cat or the Keroppi frog. Also, through its subsidiary Mister Men Limited, Sanrio controls the rights over the animation series Mr. Men Y Little Miss.
The Commission decided to open an investigation in 2017 on certain distribution and licensing practices of Sanrio on suspicion that it illegally restricted cross-border sales within the EU and on-line.
Brussels determined that the non-exclusive license agreements of the Japanese firm had violated the competition rules by imposing direct clauses to limit sales of products licensed outside the territory, as well as in the languages ​​used in the products.
In addition, Sanrio also implemented a series of indirect measures to ensure compliance with the imposed restrictions, including conducting audits and non-renewal of license agreements if traders did not respect the restrictions.
"Consumers, whether they are buying a Hello Kitty cup or a Chococat toy, can now take full advantage of one of the main benefits of the single market: the possibility of buying the best deals in Europe," said Vestager.
In this way, the Commission notes that any individual or company that has been harmed by the anti-competitive behavior described in the case can claim before the national courts of the EU for the damages suffered, adding that its decision represents a binding test of the existence of an illegality.