Brussels fears that the outbreaks will extend the crisis one more year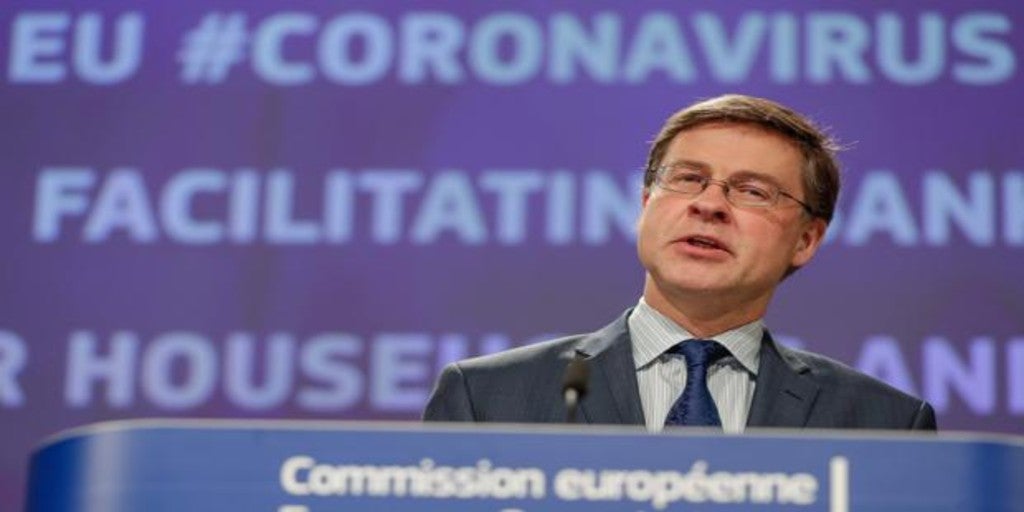 Correspondent in Brussels
Updated:
save

The European Commission anticipates that 2021 will continue to be a difficult year for the EU economies and has decided to announce that it will likely will have to extend the suspension of the budget rules one more year. The situation is so extraordinary that no government, not even those most attached to orthodoxy, has said that it seems wrong to forget for the second year in a row the requirements of the Stability Pact. If all goes well, the community executive expects governments to return to the fold in 2022 with budgets adjusted to deficit limits. Although at this time not even this is safe.
The announcement was made by the economic vice president Valdis Dombrovskis in statements to the newspaper "Financial Times" in which he explains that in view of the current situation, he believes that it will not be possible for governments to anticipate balanced budgets for next year either.
Dombrovskis has clarified that in principle, the Brussels plans had foreseen review in autumn the economic situation of the countries to see whether or not they maintain the moratorium on the application of budget rules, decided last March in response to the Covid-19 pandemic. According to Dombrovskis, the disturbing appearance of outbreaks in most countries allows anticipate with some confidence that the exceptional measures will be maintained. Specifically, Dombrovskis has said with respect to the analysis of this autumn that it is "relatively certain" that the Commission will not be able to re-enact the validity of the budgetary rules since "the crisis continues, the uncertainty continues."
In all formal or informal analyzes, the Commission anticipates that this autumn's economic data may be catastrophic and that most governments are going to breach, by far, the deficit limits in addition to considerably increasing their debt. In July, the Commission revised its forecasts for the euro zone, which expected to record a historic recession of 8.7% in 2020, although it also expects a 6.1% rebound in 2021. According to the Commission, the EU as a whole will contract by 8.3% in 2020 and grow by around 5.8% in 2021.
In the last year, all countries had complied with the deficit rules for the first time in many years. According to the vice president, the Commission's calculations were made based on the assumption that the evolution of the pandemic would follow a more stable pattern to reduce its activity, but the last sprouts in countries like Germany, Belgium or Spain they have reintroduced a strong factor of uncertainty. "It all depends on how the real economic situation develops."
The recovery plan approved at the last European Council worth 750,000 million euros It also foresees an application in the next two years, so it could be expected that in 2022 it will have had the desired effects and that national governments will be able to adjust their public accounts again.