Brussels demands a "broad and ambitious" labor reform from Spain to manage the new European funds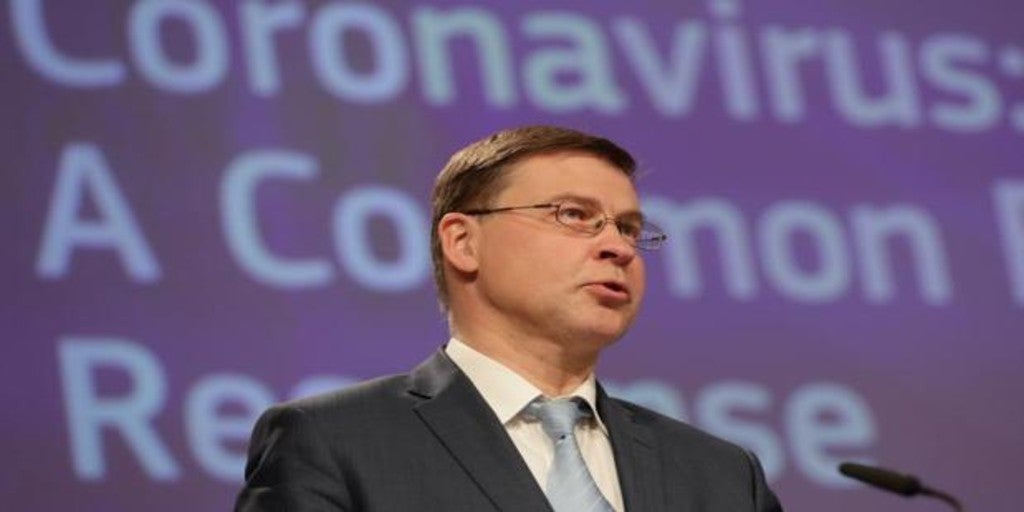 Madrid
Updated:
Keep

The economic vice-president of the European Commission, Vtoldis Dombrovkis, has set its sights on the need to introduce changes in the Spanish labor market. In this sense, it has demanded that Spain a "broad and ambitious" labor reform that "seriously" tackles the problem of duality and succeed in reducing "very high" unemployment among the young population.
Changes in Spanish labor regulations must be the "First priority" in the design of the recovery plan that the Spanish Government is preparing to absorb the 140,000 million euros that correspond to it in charge of the European fund to boost the economy after the pandemic.
«A broad and ambitious reform is the first priority because the country needs to seriously tackle the duality of its labor market and the very high levels of youth unemployment», Said the Latvian in a statement made by 'El País'.
Dombrovskis stressed that it is "very important" that Spain make your investment plan "right" and reforms because its economy "suffers from structural weaknesses" that the crisis caused by the pandemic has made "more visible."
Another aspect that the Community Executive wants to see in the plan is a review of active employment policies, which "So far they have not worked well" and "will be crucial to help workers and companies in the process of economic transformation" that will begin with the deployment of European aid.
A plan "in the next few weeks"
The economic vice-president of the European Commission has insisted, in any case, that Spain's plan is "well advanced" and that his contacts with the Spanish authorities have been "very constructive." "We hope that Spain can submit its plan in the coming weeks," said the Latvian.
The Government, in particular, you still have one month to send the final version to Brussels of your recovery plan. The Community Executive will then have two months to evaluate it before it passes into the hands of the rest of the partners of the block, who will also have to give the strategy a 'green light'.
Once approved by the Member States, Spain may receive a first advance of about 10,000 million euros, something Brussels hopes to be able to do in the summer. The rest of the money will be disbursed as a series of "milestones and objectives" are met. The community authorities have precisely asked Spain and the rest of the countries for greater precision in the definition of these intermediate goals.