Brussels cuts Spain's growth by four tenths and four other economic news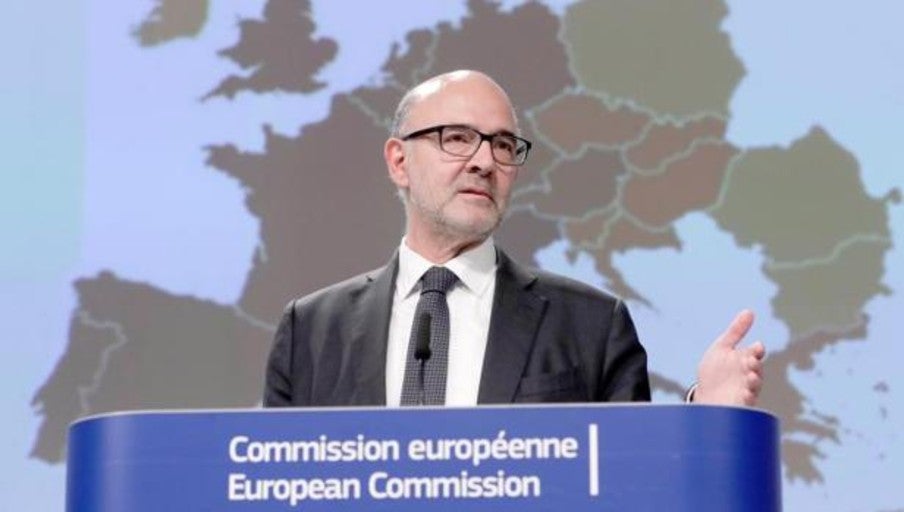 MADRID
Updated:
save

1. Brussels cuts Spain's growth forecast for 2019 by up to 1.9%, up to 1.9%. European Commission has lowered four tenths its forecasts for the economy of Spain, partly due to the lack of political action by the Government and also as a generic effect of the economic slowdown that is expected throughout Europe. In his autumn forecasts that have just been presented by the Commissioner for Economic Affairs, Pierre Moscovici, the community executive expects that this year the Spanish economy will have grown 1.9%, quite far from 2.3% that the same department had planned last July. With regard to 2020, the growth will be 1.5%.
2. China announces a principle of agreement with the United States to eliminate tariffs by phases. China and the United States have agreed eliminate tariffs of both countries by phases as they work to reach an agreement, according to a press conference of the Chinese Government. "In the last two weeks, the main negotiators held serious and constructive discussions and agreed to eliminate the additional tariffs by phases as the agreement progresses," China Ministry of Commerce spokesman Gao Feng said Thursday morning. .
3. Amadeus earns 924.9 million euros until September, 10.9% more. The Spanish multinational Amadeus achieved a net profit of 924.9 million euros between January and September, which represents an increase of 10.9% over a year earlier, according to the accounts sent to the CNMV by the company, whose ordinary income rose 15%, to 4,236.6 million euros.
4. ArcelorMittal suffers losses of 516 million euros until September. The ArcelorMittal steel group, the world's largest steel producer, recorded a net loss of 572 million dollars (516 million euros) during the first nine months of the year, after two consecutive quarters of losses, the company said Thursday. In the first nine months of 2018 the company had a profit of 3,956 million dollars (3,571 million euros).
5. The financial industry proposes to cut the schedule of the European stock exchanges in 90 minutes a day. The European financial industry is promoting a revolution in the schedules of the community stock markets. The large banks and fund managers represented by the European Financial Markets Association (AFME) and the British Investors Association (IA), including Santander, BBVA, Barclays, Deutsche Bank, HSBC, Aberdeen, Blackrock and AXA Investments, They have asked the European Stock Exchanges, including the one in London, to review their trading hours and reduce it by 90 minutes.
. (tagsToTranslate) alert (t) economy (t) forecasts (t) brussels



Source link