Brussels assures that the gas pipeline between Spain and France is not "a priority project" for the EU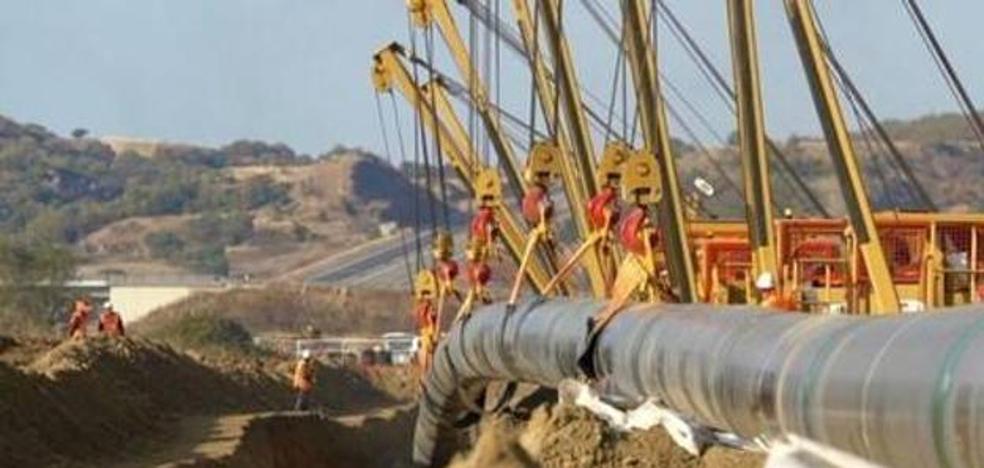 He avoids speaking out after Macron's criticism and asks for more information about this initiative
The European Commission has avoided supporting the MidCat gas pipeline project on Tuesday. The initiative, which Spain defends and which would unite the Iberian Peninsula with the rest of the European Union, was rejected on Monday by French President Emmanuel Macron, who does not consider it to solve the current energy crisis.
"At this time we cannot give a specific position. First, it is necessary that the Member States and the promoters advance in the viability of the project", pointed out the spokesman for Energy of the European Executive, Tim McPhie, at a press conference in Brussels, while requesting more data to be able to evaluate this initiative. The Midcat was a candidate to become a project of common European interest, but Spain and France decided to paralyze this process, considering that they should advance further in its development.
Now, the gas pipeline "is not considered a priority" for the EU, according to McPhie. The infrastructure, in principle, would serve to transport fossil fuels (gas), so it is no longer eligible to receive European funds unless it can also be adapted to move hydrogen. "Any cross-border project needs the approval of the countries involved in the project," concluded the European spokesman.
Spanish President Pedro Sánchez and German Chancellor Olaf Scholz last week sent a letter to French authorities asking them to consider the project before threats of gas cuts by Russia. However, Macron assured on Monday that there are already two gas pipelines linking Spain with France and that, since the beginning of the energy crisis, they have been operating at 55% of their capacity. He also does not believe that the development of the Midcat will result in Spain doubling or tripling gas imports from the south.