Brufau criticizes the government's rule change with the new renewable fund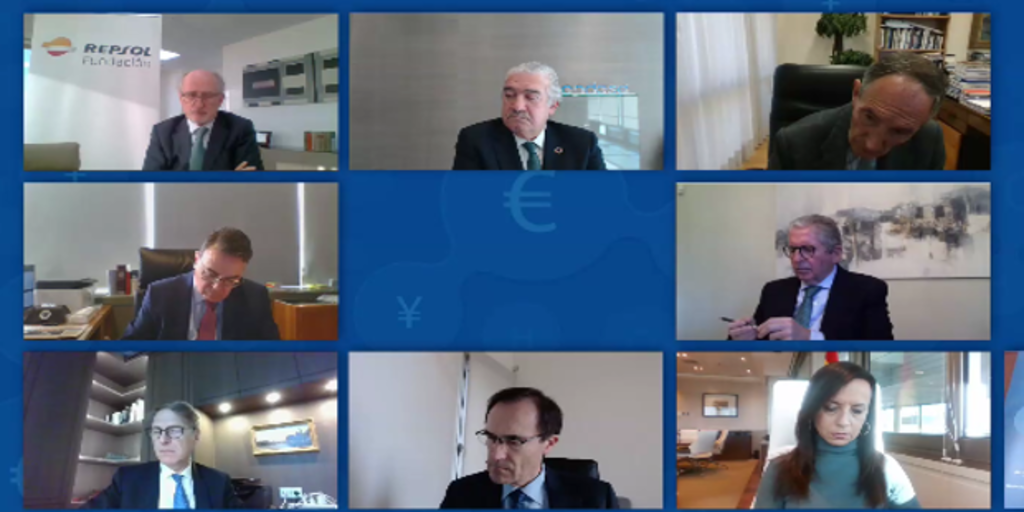 Madrid
Updated:
save

Repsol president Antonio Brufau harshly criticized the project for the new fund that the Government wants to create to remove from the electricity bill the 7,000 million euros per year of premiums for renewables and distribute that amount among all energy companies, including oil and gas companies.
Brufau has said at the IX international symposium on energy organized by Funseam (Foundation for Energy and Environmental Sustainability) that This fund «is not an equitable model, nor will it favor everyone, nor will it favor competition; There can be no new rules in the middle of the game.
Although Endesa's CEO, José Bogas, who was present at the same debate, has invited to debate on this issue, he said that it was not the time to discuss this matter.
The symposium was inaugurated by the fourth vice president and minister for Ecological Transformation and the Demographic Challenge, Teresa Ribera, who has stated before the main executives of the energy sector that "It is a time to invest thinking about the present and the future" counting on the appropriate strategies.
He added that "it is essential" that the boards of directors "understand well the financial and economic risk of climate change" and stressed that "it is true that energy is no longer a mere question of profitability, it is a question of a social nature and of progress. It is a time to think about the effort to contribute to the common good.
With the absence at the last minute of the president of Naturgy, Francisco Reynés, In addition to those mentioned above, the president of Enagás, Antonio Llardén; the president of CLH, José Luis López de Silanes; the CEO of Cepsa, Philippe Boisseau; the director of EDPR, Manuel Menéndez; the president of REE, Beatriz Corredor; the president of Enerclub, María Victoria Zingoni; the general director of Funseam, Joan Batalla; and Teresa Costa, director of the UB Energy Sustainability Chair.