Bruce Springsteen: "It's always been hard for me to write a rock and roll record"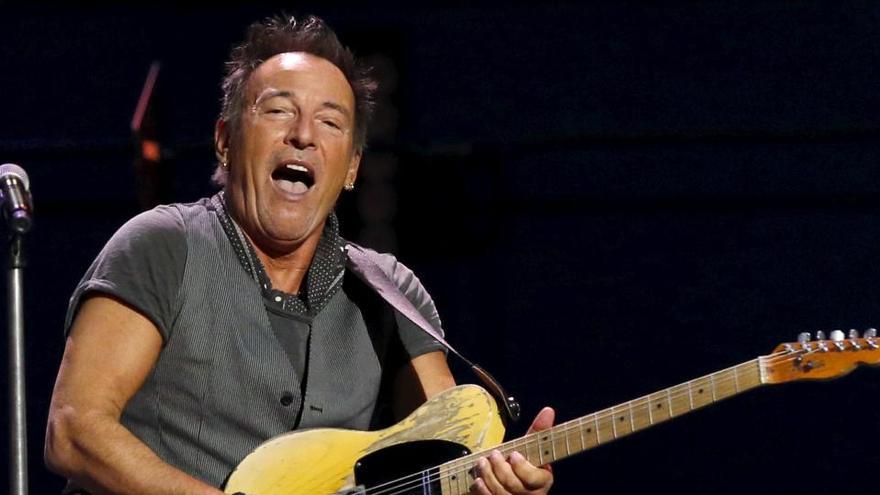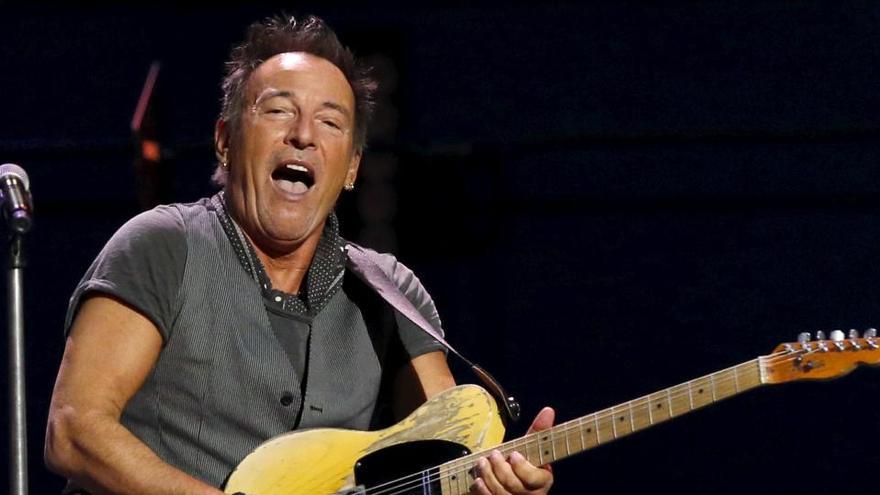 The shadow of death led to Bruce springsteen to write an album that, paradoxically, is "a celebration of music, rock and roll and the experience of being part of a band", all the more reason to record it with the E-Street Band six years after their last joint job.
"It has always been difficult for me to write a rock and roll record, to achieve that physical power and depth, but it has also always seemed the most satisfactory thing to me, "says one of the artists who has inoculated the most electricity into vein before the group of journalists, including the Efe Agency, with whom he has telematically wanted to share impressions on his twentieth studio album.
Its titled "Letter To You" (Sony Music) and, produced by himself and Ron Aniello, is preceded by the thrill of seeing him again play alongside Nils Logfren, Steve Van Zandt, Patti Scialfa and company, a reunion that has not occurred since "High Hopes" (2014) and that takes over from the latest solo album by "Boss", "Western Stars" (2019).
In that interval, Springsteen wrote nothing for the E-Street Band, busy as he was with other projects, such as his biography "Born To Run" or the intimate concert residence on Broadway. It was precisely when he returned home to one of them that one of the "two curious incidents" occurred that led him to this result. "I found a boy, I think Italian, who was waiting for me with a guitar in his hands. I thought he wanted me to sign it. 'No, no, it's for you,' he told me," he says.
About six months later a friend of his, George Theiss, passed away, With whom he had co-written the first songs of his life and with whom he formed his first musical band, The Castiles, making Springsteen the last surviving member of the band.
"It was a very strange and powerful feeling about going back to my youthful memories and all those people who had meant so much in my life and who were gone. I wrote a song called 'Last Man Standing' ("The last man standing", in Spanish) and, later, in about 7 days I had all the songs made with the guitar that that Italian boy had given me, "he explains.
It is not surprising therefore that this album is "about music, about rock and roll and the joy of being in a band", nor that he recorded it together with those who have been his companions for approximately 40 years. "hungry" as he was to return to his side and "aware" of how much the public wanted him.
Part of the liveliness comes from the fact that there were no previous "demos". "I usually count on them, but it is a mistake, because then you are very subject; this time I wanted to get carried away by what the band suggested and that the first time I heard it, it was with them playing, "he recalls about a process in which the songs were lit at an average of two a day, making this one of the fastest albums of his career.
Since "Born In The USA" (1984) I did not follow this system and all this has been recorded doubly, because together with the album the documentary will be released through Apple TV that, directed by Thom Zimny, shows the recording process with the E-Stret Band playing in unison in Springsteen's huge studio in his New Jersey home, almost "another character" in history.
All that simplicity and immediacy has been brought into implementation. "I didn't want anything that wasn't part of a classic rock band", argues the musician, for whom everything has been dyed with the color of those times when he began to play with The Castiles.
"Rock and roll is very simple. 90% is learned in the first two or three years in which you start playing, so much of what I know and what I continue to use to this day I learned in that group of adolescence ", he assures.
Unpublished cuts
In his trip to the past, Springsteen has recovered some tracks that were born decades ago but that he had never published, such as "Janey Needs A Shooter", which transports the listener to that songwriter of the first three albums of the "Boss", but without out of tune with the new material.
"Song For Orphans", for its part, is the story of those who fight against their fears, their doubts and for their place in the world, after looking back at their own "insecurities as a guitarist" when in 1972 he prepared "Greetings From Asbury Park, NJ" (which would receive the congratulations of Bob Dylan himself).
"Creatively I always start from the inside out, not with a concept or an idea about what I want to write, but rather I try to capture what I am feeling," he says. And if in "Ghosts" you pay tribute to the bands and those who stay by the wayside, "House Of A Thousand Guitars" (his favorite) is dedicated to interacting with the public to become "the soul and heart of this album" that will be released on October 23rd.
"That alchemy with people is what has interested me throughout my creative life and what keeps pushing me to get on stage," he adds.