Brothers, great; but not cousins ​​| Economy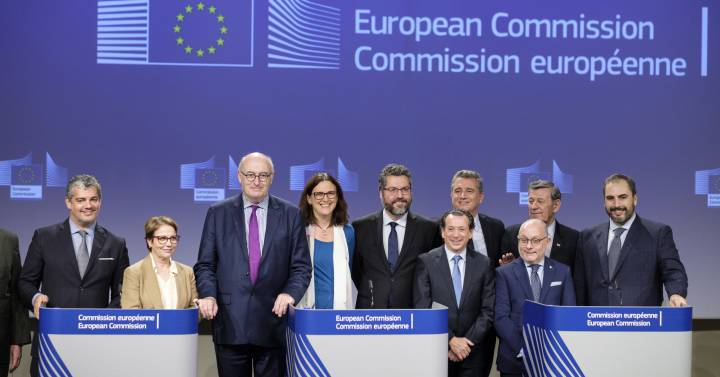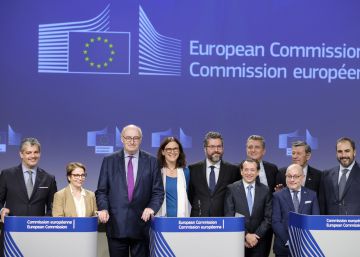 Since Donald Trump swore in office on January 20, 2017, Europe has not lost its footing. How he has been threatened modus vivendi– Commercial freedom, being the region of the world most open to exchanges – has endeavored to retain what others remove: the network of free relations, among equals and with improved control mechanisms.
To the traditional scope of the elimination of tariffs, those of investments, intellectual property rights, access to public procurement markets have been added… These new generation treaties also deal, then, with the problem of services, not only Industrial products
So the EU has concluded three major free trade agreements in the Trump era. By themselves, and because they stitch a strategy of resistance to protectionism. The first was with Canada. It entered into force on 9/21/2017. In addition to abolishing mutual tariffs on more than 98% of interchangeable products, it regulated access to public contracts. During its validity, Spanish branch companies such as food, toys or wine have multiplied their commercial access to North America.
That of Japan entered into force on February 2, although leaving pending the settlement mechanisms of the litigation. It also eliminates commercial rates in 94% of products (European cheeses in exchange for Japanese cars), and facilitates the increase of European investments in the Asian country by more than 10%. And the very recent one with Mercosur (signed on June 28 and pending ratification at the national level) opens the South American market to European cars, in exchange for eliminating Mercosur agricultural tariffs that account for 99% of the total.
In addition, all this has been exercised with the Commission already exercising as a lame duck. That is why, and because these agreements contradict nationalist fashion, they deserve to be highlighted.
Now, commercial liberalism without nuances could be naive when some go to America first and the others to super-subsidized public companies. Therefore, without reaching the extreme of sponsoring their own (and privileged) companies, Europeans have combined the new treaties with measures of equal demand to third parties. This week they have adopted a hardness line for "equivalences" in financial services: it has opened a procedure (COM (2029) to 349 final) to urge others (Canada, Brazil, Singapore, Argentina and Australia) to be so demanding as the EU on rating agencies: if they persist in their laxity in contrast to European regulation, they will lose access to the EU financial market, as their banks would compete with unjustified advantage.
This regulation is in line with the one adopted on March 5 (Foreign Investment Screening) that increased control over foreign investments in Europe: the Commission will have a voice to indicate whether any of these investments "threatens the security of European public order." The idea is that brothers, great; But cousins, by no means.
(tagsToTranslate) brothers (t) great (t) cousin (t) avoid (t) naivety (t) commercial liberalism (t) (t) European nuance (t) (t) combine (t) new (t) treated ( t) measure (t) requirement (t) third



Source link