Briton Anthony Strong presents his latest work at the Rincón del Jazz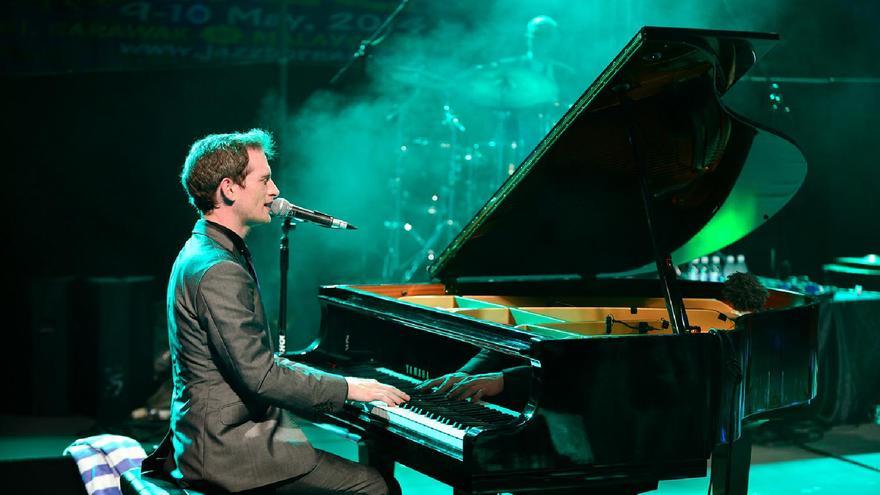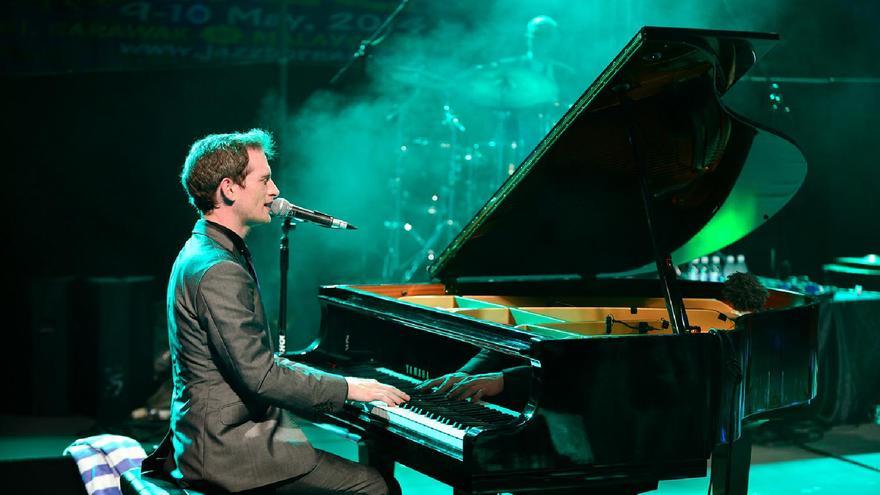 British singer and pianist Anthony Strong presents his latest work on Saturday, February 12 at 8:30 p.m. me and my radio in the Jazz Corner of the Alfredo Kraus Auditorium, a cycle that has just come of age. The album is a compilation of classic songs, old and new, with the incomparable stamp of this accomplished performer. After 10 years of career, 4 albums and more than 300 shows since his recording debut, Anthony Strong has earned a reputation as a charismatic singer, swing pianist and, above all, an accomplished performer for those who share his love of good music, regardless of style.
In me and my radio, Strong fuses styles that range from jazz and blues to the motown sound and soul, interpreting songs that were made famous by figures such as Louis Armstrong, Charlie Chaplin, Ella Fitzgerald, Stevie Wonder or Johny Cash and that the public will easily recognize. A work with an old school repertoire but with a decidedly fresh treatment, a house brand, with its own arrangements and orchestrations, that have earned him rave reviews around the world, both in the media that have defined him as "a show that will be talked about in the coming years" and by other colleagues such as BB King who defined him as "an extraordinary musician". His way of playing the piano reveals a deep knowledge of the greats of swing like Wynton Kelly, Oscar Peterson or Bill Evans, among others.The maturity of his voice is not debatable either after more than 150 international performances.
Anthony Strong studied piano at the main British music schools, where he trained in classical music before making the final leap to jazz, first as a pianist and later as a singer. An unexpected offer to be the substitute for Jerry Lee Lewis in a London West End musical, which definitively launched his career and hardened the special relationship that he is able to establish with the public that has the opportunity to see him live on the continuous tours that performs all over the world, where he has performed at the best festivals and concert halls.
Anthony Strong's is the second of the six concerts that make up the lineup of the 2022 edition of Rincón del Jazz. An eclectic line-up inaugurated in January by Canarian percussionist Javier Montero and completed by Anthony Strong (February 12), Emmet Cohen Trio (March 19), Luis Merino (April 1), Gilad Hekselmann Quartet (May 21) and Lucía Fumero Trio (June 10).
Prices and bonuses
All concerts have a unit price of 15 euros. However, the Auditorium and Theater Foundation of Las Palmas de Gran Canaria, with the aim of bringing this musical genre closer to the greatest possible number of the public, has prepared a Jazz Voucher to be able to buy tickets in savings packages. Vouchers for 5 and 4 concerts to choose from among the musicians included in this year's edition are still available, at a price of 60 and 50 euros respectively.
Both vouchers and individual tickets can be purchased on the web pages web pages www.auditorioalfredokraus.es Y www.teatroperezgaldos.es; as well as at the ticket offices of the Alfredo Kraus Auditorium from 4:00 p.m. to 9:00 p.m., Monday through Friday and at the Pérez Galdós Theater, from 10:00 a.m. to 1:00 p.m., also from Monday to Friday.