British tourists can travel to Spain from today without PCR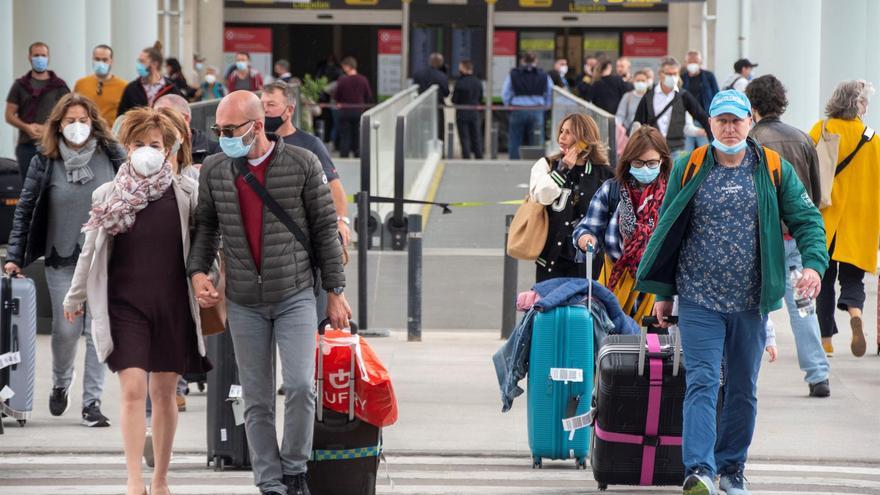 This Monday the opening of Spanish borders for citizens of the main tourist-issuing countries, among them the most important, the British, who will be able to visit Spain from Monday without health checks.
In addition, as of June 7, all travelers from countries with which there is no freedom of movement will be able to enter Spanish territory as long as they have a certificate of having received the complete schedule of vaccines authorized by the European Medicines Agency ( EMA, for its acronym in English) or the World Health Organization (WHO), as Pedro Sánchez explained last week at the Madrid International Tourism Fair (Fitur).
The ministerial order published this Friday in the Official State Gazette (BOE) will allow the entry of travelers from safe non-EU countries as of May 24. The text includes ten countries: United Kingdom, Japan, China, Australia, New Zealand, Singapore, Israel, South Korea, Thailand and Rwanda.
"All of them become on the list of safe countries and, therefore, they will be able to enter our country and they will not have to face health checks upon arrival," clarified Sánchez, who stressed that British tourists will be able to so much traveling without restrictions.
This is good news for the tourism sector since the United Kingdom was the main source of tourists in 2019, with 18 million citizens visiting Spain in that last year of pre-pandemic normality.
With this opening of borders announced precisely in Fitur, the first major international fair to recover its presence, the Government expects that this summer "30% or 40% of international tourists who arrived before, between 8.5 and 10 million visitors ".
France and Germany consider excluding the United Kingdom from their list
For its part, France is considering the possibility of the United Kingdom being excluded from the "green list" of countries outside the European Union with which there will be no travel restrictions when the borders are reopened, and that because of the extension there from the Indian variant of coronavirus.
The French Foreign Minister, Jean-Yves Le Drian, explained this Sunday that this "green list" should be prepared on June 9, once the 27 members of the EU have already established the criteria to determine which countries may join. , basically the level of epidemic incidence and the control capacity. In a radio and television interview by RTL and LCI, the minister pointed out: "We have a British question left" since "we are very vigilant" about the evolution of the Indian variant there.
Asked if that means the UK could be put on the "red list", preventing travel even for vaccinated people, he said no, but could receive "intermediate treatment".
Germany, also because of the extension of the Indian variant, has imposed since this Sunday on people entering from the United Kingdom a two-week isolation period, even for those who can present a negative covid test.