British Airways reduces from 1,255 to 270 the firings of pilots due to the impact of the coronavirus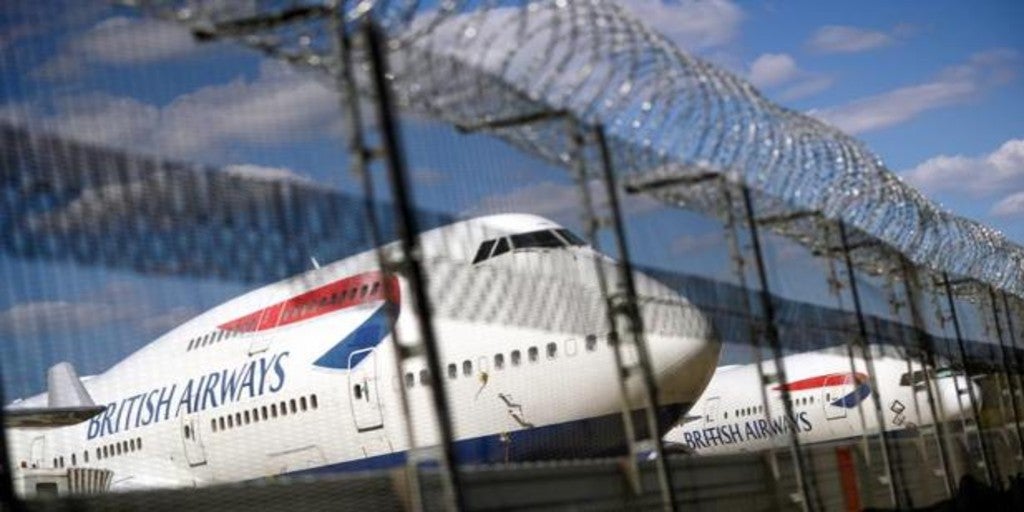 MADRID
Updated:
save

British Airways, airline of the 'holding' IAG, has decided reduce the 1,255 dismissals of pilots that it originally anticipated in the face of the impact of the coronavirus crisis to 270, after reaching an agreement with the Balpa union after months of negotiations. As reported by International Airlines Group (IAG) this Thursday to the National Securities Market Commission (CNMV), the announcement made last night by the British Airways pilots union Balpa that it has the intention to hold a consultative vote on the agreement on restructuring proposals in response to the Covid-19 crisis affecting the aviation industry.
The union reported in a statement that after nearly three months of negotiations over British Airways' proposals to fire 1,255 pilots and change the terms and conditions to "fire and rehire", it has opened a consultation among 4,300 BA pilots about a package that "protects jobs".
Among the measures, the reduction of layoffs to 270 stands out, a reserve equivalent to 300 pilots with reduced wages ready to fly again when demand increases, salary cuts that will start from a 20% reduction in salary and will go to 8% in the following two years, and then continue to decrease until reaching zero in the long term.
Furthermore, the agreements exclude the possibility of "firing and rehiring" and the option of working part time is contemplated, compensated dismissals and voluntary leave of absence.
Regarding the layoffs, the union is confident that this number will decrease further as voluntary mitigation measures continue to be taken.
"As a result, there will be some mandatory layoffs among the pilot community and that is something we greatly regret. Given BA's intransigence, we have put together the best package we can to save as many jobs as possible," said Brian Strutton, secretary general. from Balpa.
Balpa has recommended its members to approve the proposals and the vote will close on July 31, 2020. IAG will provide an update at that time, the company explained.