Brief Survival Manual for Tenants and Renters in Covid Times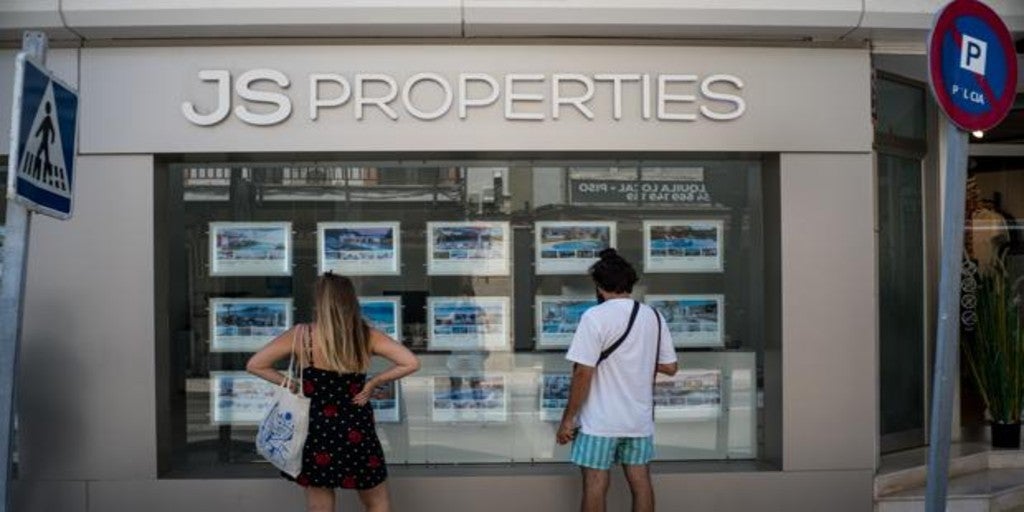 Madrid
Updated:
save

Liquidity problems worsen as the economic crisis takes shape, which follows the health alert (with permission of the outbreaks) and which has one of its most delicate areas in rent. Specifically, this week the Association of homeowners for rent (Asval) He warned that during the months of confinement delinquencies shot up from 5 to 15% and noted that this situation will worsen "in the coming months, if no action is taken." In this delicate context, what options do owners and tenants have?
Since DAS Insurances they advise landlords to contact their tenants "to find out first hand about their financial situation and identify if there is a risk of default or vulnerability." If it is confirmed that the tenant has difficulties to meet the payments, this insurer has advised to raise possible temporary or extraordinary deferrals. For Tomás de Felipe, a lawyer from the Legálitas real estate department, "in the current situation you have to recommend to both parties to reach agreements » and warns of "a certain traffic jam in the courts after being stopped by confinement." In this sense, he warned that an eviction process can take "more than a year" and noted that, in recent weeks, it has mediated many «Agreements between owners and lessees», apart from having received "thousands" of inquiries in this regard.
Moratorium or reduction of rent?
In this regard, De Felipe has spoken of two types of agreements: rent reduction or moratorium. In the first, this lawyer has explained, it is a matter of reducing the rent temporarily in an extraordinary situation such as the current one by the Covid-19. In the case of a moratorium, it may mean that the rent is not paid or a smaller amount is paid for a few months, to subsequently recover that debt gradually.
Non-payment insurance
In any case, in front of the agreement between owner and tenant – always desirable for the experts consulted – from DAS Seguros they put on the table a product with a growing predicament: the Non-payment Rental Insurance. From this insurer they have explained that, with this tool, what is sought is to cover the monthly payments that may be unpaid after assessing the risk of the tenant (an official versus a student, for example). In addition, this type of insurance includes legal attention in the event that the tenant is forced to initiate an eviction process or request compensation for possible damage to the home.
For De Felipe (Legálitas) these non-payment insurances usually insure between 6 and 12 monthly payments; and it is a product that may be attractive in the face of the fear of many homeowners, that the economic crisis resulting from the pandemic will put their incomes at risk. In this regard, he added that he pointed out that there are owners who put "Very interested" in requesting payrolls of your future tenants, request several monthly payments as a deposit (only one can be required) or "try to rent to officials".
Government aid
Another option for tenants is extraordinary government aid for rent, extended until September 30 and consisting basically of six-month extension of the automatic extension of contracts leases ending in this period or moratoriums on rents and mortgages; as well as other measures such as the collection of the social bond or the guarantee of basic supplies (electricity, gas and water). On the other hand, the cessation of evictions has been extended until October 2.
As Legálitas' lawyer has explained, these grants distinguish "Two scenarios" if the owner owns more than 10 urban properties (vulture funds, banks …) or less (private). In the first case, De Felipe explained, they are "obliged" to give the tenant a choice between one rent reduction 50% for four months or one moratorium for the same period, to pay it later in 3 years.
In the event that the owner is an individual – read with 10 or fewer urban properties owned by him – this expert proposes as an option the ICO loans that "in reality they have only been in operation for two or three weeks" and that they are subject to "Vulnerable situation" (ERTE, unemployment, cessation of activity …) of the tenant has occurred as a result of Covid-19. "Is about zero interest loans, to pay from 6 to 10 years, which allows you to pay up to six monthly payments and, of course, you do not have to be an owner because then you are not entitled to this help », he comments on the possibility of owning a property in a different location.
The Association of homeowners for rent (Asval) highlighted that in an analysis of 30,000 homes, only 1.3% were interested in availing ICO credits (one of the measures of the Government to try to alleviate the troubles of many tenants). A similar lawsuit offered them regional aid for rent.