Brian Cox, the patriarch of 'Succession', charges Jonny Depp, Michael Caine and Tarantino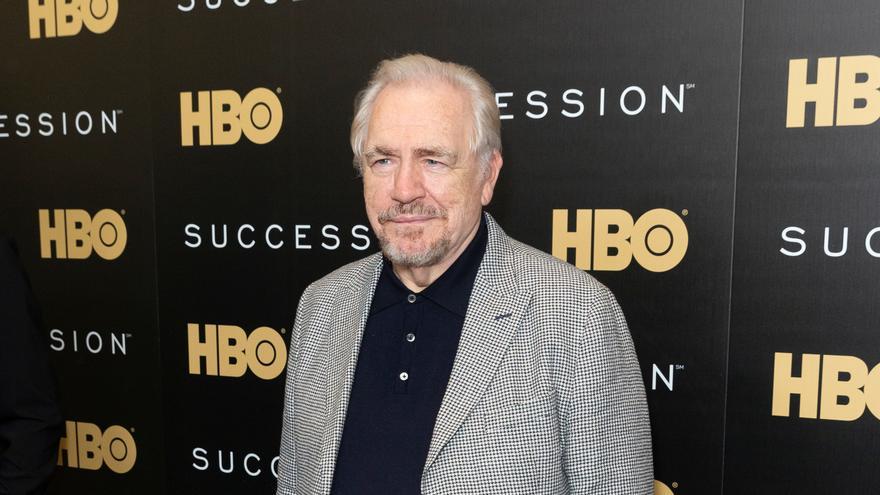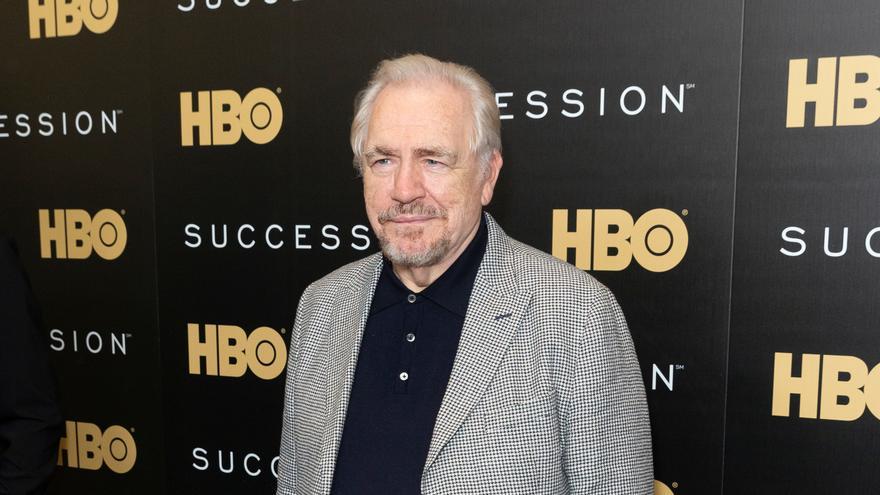 Scottish actor Brian cox He already had a solid career on stage and in the cinema before the big role of his life came to him, that of the billionaire Logan roy who manages with an iron fist his powerful business conglomerate (and even more so his children) in 'Succession'. But with the publication of his memoirs, the interpreter of 75 years has made it clear that in real life he does not mince words, like his character from the series HBO.
In Cox's recently published autobiography in the US, entitled 'Putting the Rabbit in the Hat', the actor not only talks about his life experiences on and off the screen, but also lashes out at some colleagues, such as Johnny depp, Michael Caine, Steven Seagal and Quentin Tarantino.
One of the worst offenders is the protagonist of 'Charlie and the Chocolate Factory' and 'Sweeney Todd', with whom he has curiously never worked. The Roy's patriarch might have agreed with him on 'Pirates of the Caribbean', but turned down a role in the movie in which Depp played the eccentric and memorable Jack Sparrow.
"Depp is overrated"
Cox's criticisms, however, do not refer to the attitude of his partner, but professionally speaking. "Although I am sure he is very nice, he is overrated and overrated. Let's see, 'Edward Scissorhands'. Let's face it, if you have hands like this and you've had makeup done to make you look completely pale and scarred, you don't have to do anything else. So it was. Subsequently, he has done even less, "he writes about him.
More incisive is against Steven Seagal, with whom he shared scenes in 'The Glimmer Man'. "It is so ridiculous also outside the cameras as when it appears on screen. It seeks to convey a serenity that is very studied, as if it were on a higher level than the rest. The truth is that it was on another level, but probably not a higher one" , he emphasizes. And he adds that "he suffers from the Donald Trump syndrome of thinking that he is much more capable and talented than he really is."
Tarantino, bombastic
Cox also shoots one of the highest grossing directors, Quentin Tarantino. "I consider your job bombastic. Everything is superficial. Pure script twists instead of depth. Style where there should be substance. I left the cinema when I saw 'Pulp Fiction' ", he confesses. Although he admits that he would not give up working with him." That said, if the phone rang, I would, of course, "he says.
Nor is one of the great British legends of interpretation saved, Michael Caine. "I would not say that Michael was among my favorites, but, of course, he is Michael Caine. He is an institution. And being that will always be better than having a good acting level," he drops.
It also has to Edward Norton, with whom he worked on 'The Last Night', and for David Bowie. "He's a good guy, but a bit irritating because he imagines himself as a screenwriter and director," he says of the former. Of the second he writes that he was "a not particularly good actor."
Praise for Reeves, Freeman and Rickman
In return, he has compliments towards colleagues such as Keanu Reeves, Morgan Freeman and Alan Rickman. Of the protagonist of 'Matrix' he says that the years have allowed him to advance. From the actor of 'Seven' and 'Million dollar baby', who is "an absolute gentleman." And the interpreter who gave life to the feared professor Severus Snape of the saga Harry Potter, who passed away in 2016, called him "one of the sweetest, kindest, nicest and most incredibly intelligent men."
He also has fond memories of Spike lee, whom he considers "one of the best directors" with whom he has worked. And there have been a few.