Brenda Navarro: "I wanted to talk about that empty Mexico of women" | Culture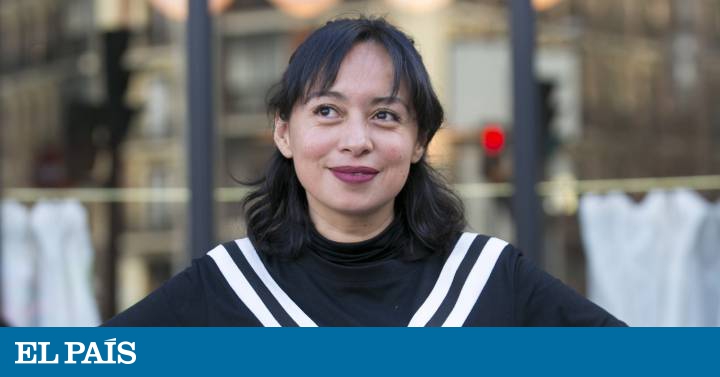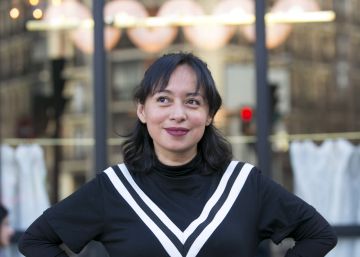 They were the mothers of the disappeared in Mexico and the change of government, with the arrival of Peña Nieto in 2013 and a speech that broke the so-called war on drugs that bled the country. That led Brenda Navarro (Mexico, 38 years old) to start writing the first draft of Empty houses (Sixth Floor), a novel built from the abduction of a three-year-old boy in a park in Mexico City that has been the particular and successful debut of this writer.
"It seemed that a change was imposed in the country at that time and I felt that there was a very stuck pain. I did not want to do journalism, or appropriate the pain of others to give voice to these families of disappeared. I decided that if the novel talked about a child, the matter was unquestionable, "he recalls in a cafe in the center of Madrid, where he established his residence two years ago.
It was more or less then, in 2018, when he decided to publish the book entirely on the web Black box, a digital space dedicated to human rights and conflicts in southern Mexico. They wanted to expand its contents, and Brenda Navarro did not quite dare to circulate her manuscript – which she had reviewed and changed when her eldest daughter and another woman who was on her way to Spain traveled with her partner – on the editorial circuit. He ran word of mouth, and Empty houses It was recommended in EL PAÍS at the end of that year. "Everything changed immediately: I had an agent and editorial. It has already appeared in Italy and in October it will be in the United Kingdom, "he explains.
In his powerful novel the voices of the mother who lost her son and the woman who took him alternate, and they are fitting in like in a cubist perspective, other mothers and mother-in-law and daughters related to them, narrated through these two leading voices, drowned in a violence that floods everything. The story of the intimate pain of the two narrators – the one who suffers beatings, the one deeply wounded needs to hurt – vindicates that motto that the personal is political. Navarro pulled a metaphor to talk about Mexico because, he says, that reality demands it. "A lot of what is believed about the country is pulling towards pornographic violence. And everyone can create what they want but that does not help repair the damage, something that interests me. I wanted to talk about that empty state of women that is Mexico, where they die 10 a day, "he says.
"How to define a Mexican feminic state? A place where all intra-family violence or harassment suffered by women in the street affects the decisions that women make in their daily lives. " The homeland or the State, the novelist defends, is finally based on the family and the family is the mother, he says while trying to explain the map he has created.
Part of Empty house it happens in Spain, in Utrera, where the murder of a woman at the hands of her partner, a girl survives, a false daughter thereafter. "I was interested that violence was seen not only happening in Mexico, also here and showing that motherhood is not only biological. With no one there is more love and hate than with mothers, more care and neglect. Why as mothers do we violate children and reproduce the power relations we have with men? ", Asks Navarro, before pointing out that when writing we must try to recognize all the horrible things that human beings have. "To think that we are good is very dangerous," he warns. The inherent violence is allowed to men but not so much to women, and Navarro in Empty house He rebels against this. Combative and accurate in her opinions, the writer, who works in a non-governmental organization on immigration issues, talks about the class difference she portrays in her novel: "I think there is a marked need to put stories that are not on the table middle class, like most of those that are written today because at last those who write belong to that social group. "
The number of novels and nonfiction books that also address the issue of being a mother grows and grows in recent years. "Motherhood is a topic in literature today because the question of how to be a mother in a world where everything is against was and is there, but this book is not a banner of women. I aspire for men to read it and literature helps them overcome this fear of issues that are universal because they have mothers, daughters and partners. It is something that concerns them, "he says.