Breaking the chains of sexual slavery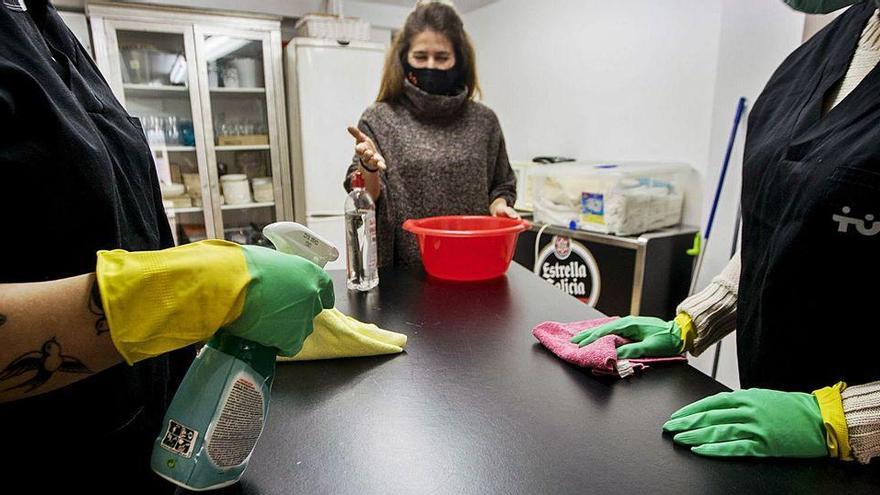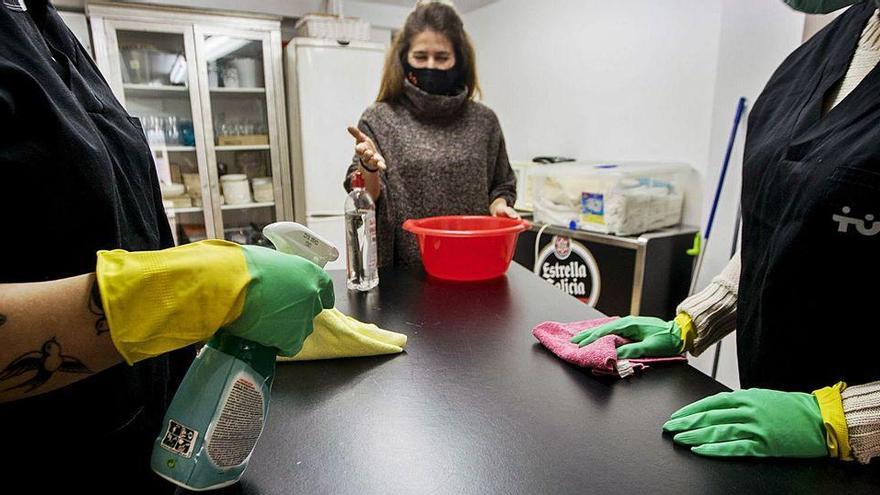 Mother with only thirteen years, a mafia took advantage of the hardships that Joy was going through in Nigeria to bring her to Spain, through deception and promises of the future, where she could exploit her sexually for years. Carolina, a Brazilian national, endured the blackmail of her pimps for less time and when she had paid with her body half of the debt incurred for the trip, She steeled herself and left that "dirty world", as she calls it.
Now, both have managed to take control of their lives with the help of a job, through the integration company INTEGRAS., to keep them away from the spiral of violence, sex and drugs to which they were doomed as victims of this sexual slavery. They feel lucky and are aware that many other women who are prostitutes like them never manage to escape from that spider's web by not finding work alternatives, putting their lives at risk with each prostitute every day. The recent violent death of Florina, the 19-year-old girl allegedly strangled and thrown into a ditch next to the Pista de Silla, is the other side of this coin in which tails usually appear.
Joy, 26, and Carolina, 24, are two of the eight women who, during the pandemic, this Valencian insertion entity, promoted by the Alanna association, has managed to get off the street with a work contract, training and social support. "Without a contract and a payroll these women have nothing to do in today's job market, without professional skills, they run the risk of returning to their previous life ", acknowledges Sandra Colomer, manager of INTEGRAS.TÚ, and the person in charge of looking for the companies and public administrations that will hire their services, among which interior cleaning stands out. and exteriors, catering -which has had to be suspended due to the coronavirus- and the disinfection of public spaces. Right now they have a labor agreement for these women victims of trafficking to open and close parks and gardens in the city of Valencia.
Both young women had just returned from their respective jobs in that role when they attended Lift-EMV to tell her experience and give testimony to other girls still chained to prostitution herropes so that they know about the existence of this insertion company and that there is a way out.
"I have come to feel useless, but now I feel good, integrated, I have a goal, a project in life "confesses Joy, who wants to study as a nursing assistant. Although most of what she has earned since she started working with this insertion company last November is sent to Nigeria, to care for her son, who is now the same age she was when she became pregnant, she young man explains that among the many things he has been taught during the training workshops is precisely how to save. "I have learned basic economics, I have realized that I was spending what little I had on useless things ", aim.
Carolina has just returned from cleaning the clock building in the Port of València. She is seen as a brave woman, determined and with clear things, that is why when she was twenty years old He left his native Brazil because he had been told that it would be easier to find a job here, and she saw that it was not like that and they forced her to prostitute herself, "I waited for the exact moment with a person who gave me confidence and I told her everything." Before that he surpassed the "emotional blackmail that they do to us as foreigners, saying that if we go to the police they will take us to jail " and the threats to spread sexual photos and videos to their family members – which they finally carried out. "It is the price I paid but I was able to leave it," he confesses.
"You have to have a head, strength and believe in yourself. Very few have the courage to go out and not fall again," admits this victim, who has also worked as a hairdresser and has been in the insertion company since July . One of his former colleagues, with whom he continues to have contact, has confessed to him on more than one occasion that he does not leave him "because he does not see himself capable of doing anything else". In addition, "in order to bear the psychological pressure and endure the clients, many end up addicted to drugs."
A contract and a schedule
For a minimum period of six months and a maximum of three years, INTEGRAS.TÚ offers them a paid contract, with a schedule and obligations that they must fulfill. "Here we prepare them for work life, and they have to understand that what is outside is harder," explains Sandra Colomer, who sometimes has to act like a "police" to make sure that no one falls asleep or does not go to her job for other issues.
In total they have fifteen jobs, not only for women who have been prostituted, but for those who have special access difficulties to the labor market because they are in a situation or risk of social exclusion, as victims of sexist violence.
"Hopefully we would get more job offers," says the manager who tries to seek business alliances to give the opportunity to more women. "If I did not have this support and saw me in need, I think I would fall again," confesses Carolina.