Breaking Bad: 'The Way': an emotional but unnecessary epilogue for Jesse Pinkman | Television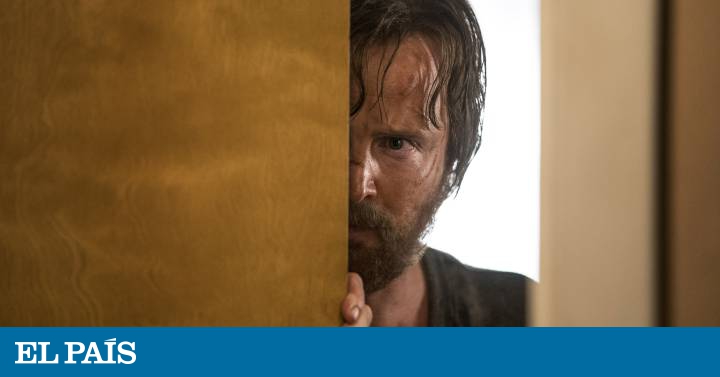 Today it seems that no series ends. Successful miniseries that lengthen with more deliveries. Stories that return years later. Platforms that rescue canceled or finished titles. And, the trend of fashion lately, movies to end series or to stretch them a little more. In a matter of a few months, Deadwood, Downton Abbey, Transparent Y Breaking Bad They have seen how their universes have continued in the form of a feature film.
If the movie of Deadwood at least it gave an opportunity to do some justice for a series that had not been able to say goodbye in conditions at the time, that of Downton Abbey It has taken thousands of people to the cinema with a story that, although not necessary in any way, worked well as one more special episode … and on the big screen. A pity that the closing of Transparent has not lived up to a series so good in its beginnings and how bad goodbye has had with the dismissal of its protagonist after reports of sexual harassment during filming and a musical movie that at times lost the north totally.
The Road: A Breaking Bad movie, which Netflix has released this Friday, is an epilogue for an epilogue. Why Breaking Bad actually ended with Ozymandias, the magnificent antepenultimate episode of the series. Then came two chapters that, temporary jump through, showed the end of Walter White. But Breaking Bad It was a reef from which you could still get more gold. Thus arose the great Better Call Saul, a prequel/ spin off who has managed to find his own style, simmered, and claiming itself season after season as a worthy successor to the mother story.
The two-hour long that has arrived now looks at Jesse Pinkman, co-star of the mother story played by Aaron Paul. With a montage that jumps from the present to the past continuously, the story goes back to the exact point where we left Jesse, accelerating a car in his flight away from the life that his former professor of chemistry took him. In the flashbacks We see some of the moments he lived while he was imprisoned by the group of neo-Nazis.
Was this epilogue necessary? Contribute something to what has already been seen? No, nothing. The end of Breaking Bad It was clear: Jesse had served his sentence and had been marked for life. His body had been saved, but his soul was destroyed forever. We didn't need to know what he would do next. It doesn't seem to be the same opinion Vince Gilligan, creator of the series and director of this movie.
However, fans will appreciate the reunion with places, characters, expressions and situations of which, by critical and public consensus, is one of the best series in history. The style of Breaking Bad is there. His attention to detail and his peculiar sense of humor, although with an extra dose of melancholy in that look to the past, especially in the final stretch.
Jesse was always Walter's moral counterpoint. He doubted, feared, saw the monster his teacher became. And he suffered more than anyone the consequences of that descent into hell. Now he is another person different from the one we only hear his characteristic say "bitch" in a flashback. He is a traumatized man and trapped by his past trying to escape. The way It is the story of that attempt to escape forward while looking in the rearview mirror.
(tagsToTranslate) path (t) epilogue (t) emotional (t) unnecessary (t) jesse pinkman (t) netflix (t) have (t) release (t) movie (t) retake (t) history (t) breaking bad (t) point (t) finish



Source link