Breaches of agreements rise for the first time since 2013 | Economy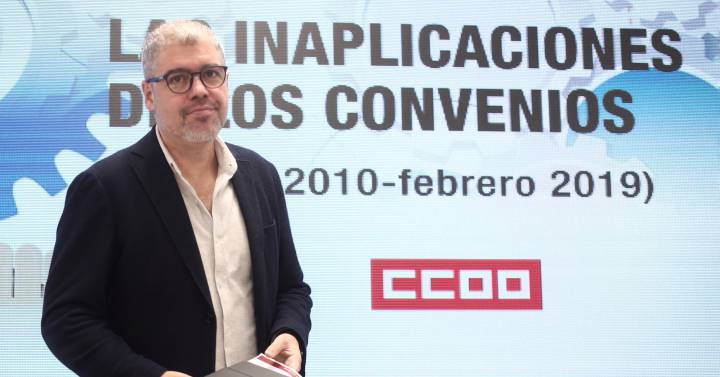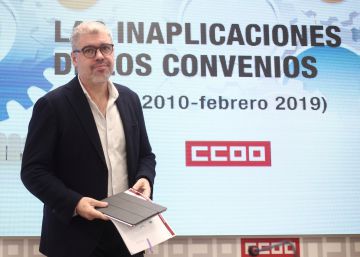 Breaches of agreements allowed by law – so-called pick-ups – have increased this year. It is the first time since 2013. Until November, these processes affected 20,903 workers, compared to 19,162 in the same period of the previous year. The number of agreements breached in the first ten months of the year went from 913 to 996, according to the Ministry of Labor.
The 2012 labor reform He opened his hand to these inapplications of collective agreements. The norm facilitated the reasons for which a company in trouble can fail to comply with what was agreed in the sector agreement and allowed not only to cease to apply what was agreed on remuneration, but also on other conditions such as working hours or schedules. This made it possible that in 2013, in full recession, the number of affected reached almost 160,000.
Before that time, the resource of the pick-up was quite minor, although the 2010 reform also facilitated it. Proof of them is the data that a report of Workers Commissions on inapplications presented this Friday. Between 2010 and 2012, only 14 were registered with the Ministry of Labor.
This report analyzes the breaches recorded between October 2010 and February 2019. In this period there were almost 10,000 derogations from agreements that affected less than 350,000 employees. This shows that it is not a resource widely used by companies. This is also evidenced by the fact that the 20,903 affected workers represent only 9.2 million employees covered by collective bargaining.
However, the general secretary of CC OO, Unai Sordo, asked in the presentation of the report to change the regulation of these inapplications. In what put more emphasis the unionist was in that one of the doors that opened the reform of 2010 is eliminated: the option that the pick-ups are negotiated with commissions of workers created specifically for it in companies in which there are no elected legal representatives of employees, that is, company committees. "There has been a fraud in the application of these inapplications by these commissions," said Sordo, who gave several examples that occurred in Andalusia and Extremadura.
According to the leader of CC OO, this situation is favoring fraud and unfair competition between companies, because it encourages some to stop applying collective agreements without cause. "For CC OO, among the central aspects to modify of the labor reform is everything that has to do with inapplications and pick-up," said Sordo.