Brazil and Argentina must replay the suspended qualifying match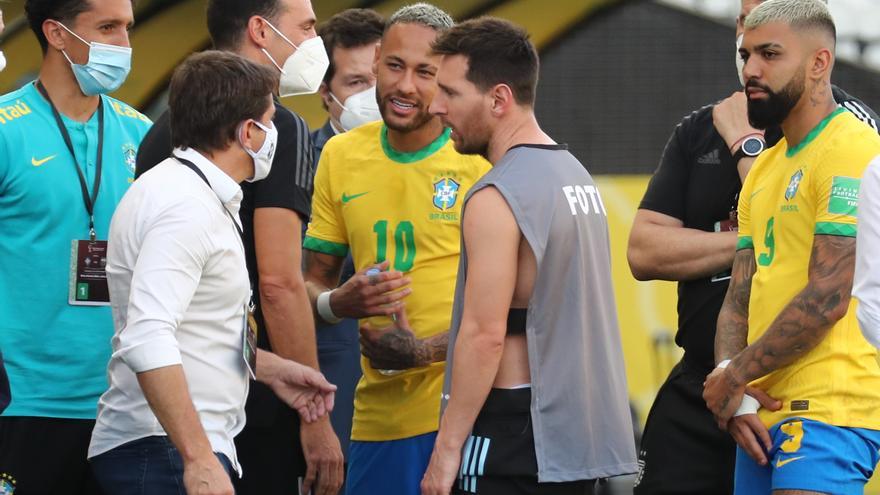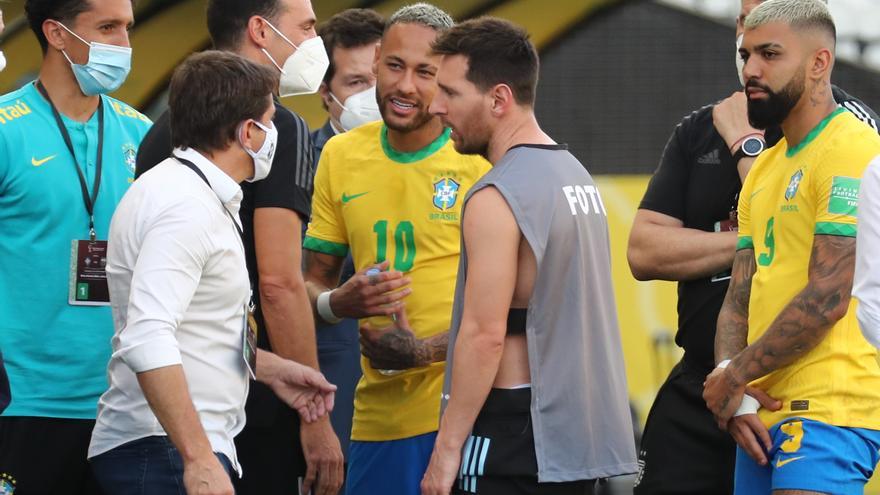 The FIFA decided that Brazil Y Argentina repeat the match corresponding to the South American qualifiers that will be suspended last September 5 in a scandalous way in Saint Paul. The move by the Disciplinary Court surprised no one. FIFA postponed its resolution until both teams comfortably qualified for the world 2022. Both teams must comply with the formality of the match outside of Brazil.
The Brazilian Confederation of Football (CBF) CBF was fined 550,000 Swiss francs for failing to comply with the protocols in force. That September game was suspended five minutes after an invasion by officials of the Brazilian health authority (Anvisa). Brazil was going through a wave of covid-19 infections in those weeks.
fines
The Argentine Federation was also sanctioned with a fine of 250,000 Swiss francs "for not complying with the obligations of preparing a match respecting the current health protocol." But, in addition, the four albiceleste soccer players who hid information in their affidavits when landing in Brazil will not be able to play for two games. Emiliano Martínez, Emiliano Buendía (both from Aston Villa, from England), Cristian Romero (Tottenham) and Giovani Lo Celso, then at Tottenham, did not record their time in England.
FIFA had received the allegations from the federations of the two countries days ago. Before the ruling was known, in Buenos Aires it was expected that the world soccer authorities would give the Argentine team the three points from the match that was never completed in Brazil. Therefore, the first defeat of the Brazilians in their territory by qualifying rounds, and by administrative means, was not consummated, as they feared in Brazil.
An appeal by both federations was not ruled out, which would lengthen the procedural times until almost the same moment in which the World Cup is played in Qatar.