Brahim, main novelty in the list of the sub 21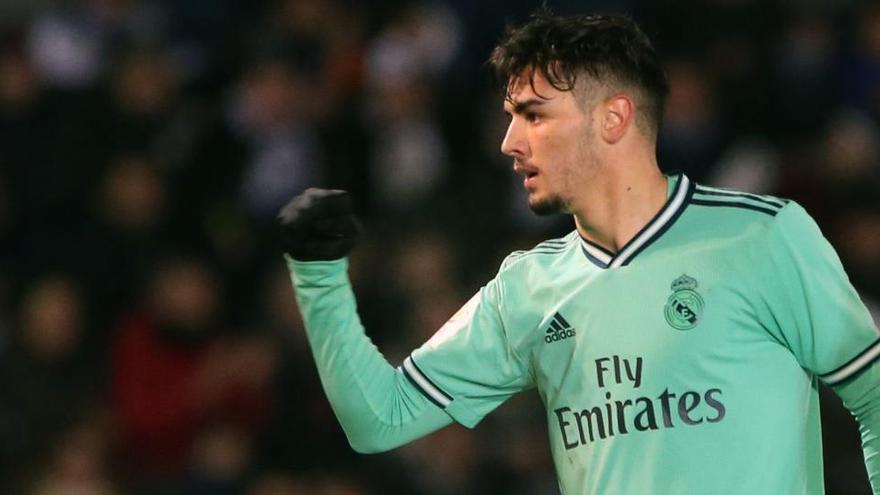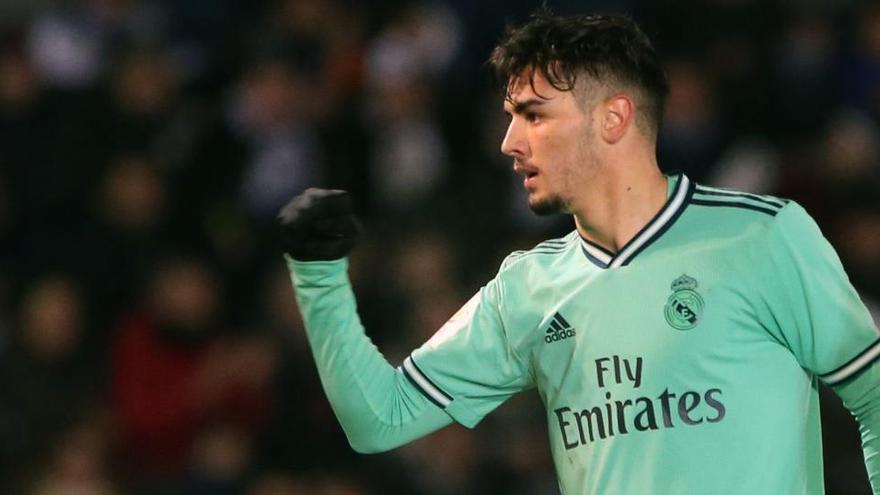 The entry of Brahim Díaz, who has started at a good level in his loan with AC Milan, is the main novelty on the list of the Spanish selection Under-21, announced this Friday by coach Luis de la Fuente for the next matches against the Faroe Islands and Kazakhstan, qualifying for the European Championship of Hungary and Slovenia 2021.
"Brahim is a player who has been with us for a long time, he has been with me since the U-18 and I know him very well. I am very happy that now he has the opportunity to have minutes and continuity. Our wish is that you have a lot of participation with your club " De la Fuente valued after announcing his call.
The other great novelty on the list is the Sevilla player Óscar Rodríguez, which 'falls' from the absolute after his debut last month under the command of Luis Enrique. In addition, the Barcelona players Riqui Puig and Pedri repeat, but not Carles Aleñá, who is left out, in a list without players from the Real Madrid.
"Riqui and Pedri have the conditions and potential to be great footballers. They need the calm and the opportunities that must be given to all footballers so young, but I also understand that in these big clubs it is difficult to have continuity being so young. Sure they will continue to grow, for us they are very important and have a level, "praised the coach.
As for Ansu Fati, quoted again with the absolute, the Rioja noted that "he will go as far as he wants as long as he continues working and is humble." "When he debuted with us we asked for calm and calm with him, it is what he needs because he is still very young. Has the potential to go a long wayBut talent without work goes nowhere. As advice, and I know that he accepts it because he is humble and hardworking, I tell him not to lower his arms because a long and hard journey awaits him, but it is beautiful, "he reflected.
In addition, he asked to avoid comparisons between Ansu and his teammate Leo Messi. "I knew Messi when he was 14. I don't know if he can reach Messi's level. When Messi was 14 years old we could not think that he has reached where he has come. The important thing is that Ansu has potential and a different talent ", settled the coach.
The U-21 team will concentrate on Monday, October 5 in Torrelodones and will train in the Ciudad del Fútbol until they travel to the Faroe Islands to play the first match on the 8th. Luis de la Fuente's team will return to Madrid to prepare for the clash against Kazakhstan, which will be held on the 13th in Santo Domingo (Alcorcón).
– Sub 21 squad list.
Goalkeepers: Iñaki Peña (Barcelona), Álvaro Fernández (Huesca) and Josep Martínez (Leipzig).
Defenses: Gonzalo Ávila (Huddersfield), Pedro Porro (Sporting Portugal), Marc Cucurella (Getafe), Adriá Giner (Espanyol), Jorge Cuenca (Almeria), José Manuel Hernando (Ponferradina) and Hugo Guillamón (Valencia).
Midfielders: Óscar Rodríguez (Seville), Francisco José García (Vallecano Ray), Jon Moncayola (Osasuna), Martín Zubimendi (Real society), Riqui Puig (Barcelona), Fran Beltrán (Celta), Bryan Gil (Seville), Ander Barrenetxea (Real Sociedad) and Pedro González 'Pedri' (Barcelona).
Forwards: Brahim Díaz (Milan), Daniel Gómez (Raise), Antonio Cortés (Pomegranate) and Javier Puado (Espanyol).