bp, on the path to sustainable recovery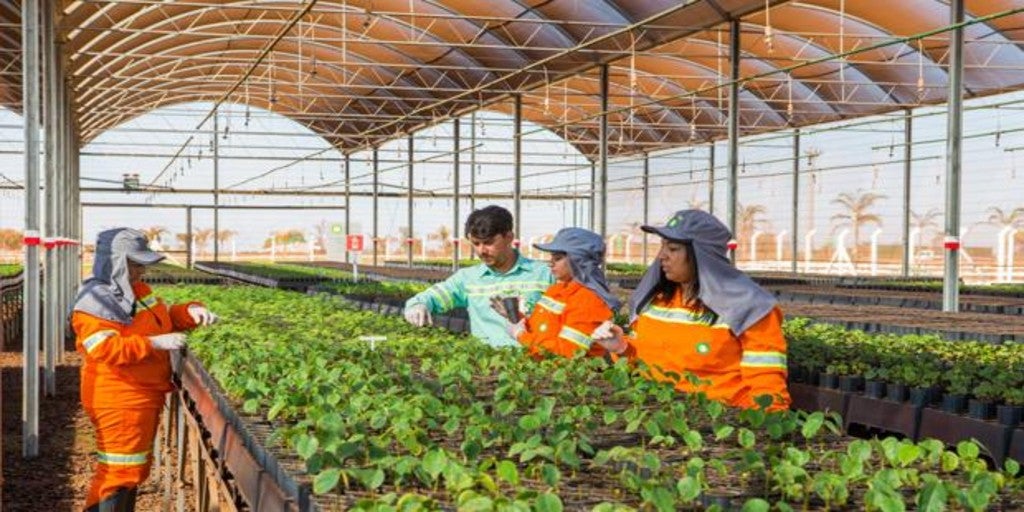 Updated:
save

The energy company is clear about its purpose, re-imagine energy for people and for the planet and, for this, it proposes to reinvent the company in order to face the greatest challenge facing society on a global scale, climate change. To do this, it has drawn a route based on 10 objectives, among which are, that all bp operations and the emissions corresponding to all the own production of hydrocarbons extracted from the subsoil are zero net emissions in 2050 or earlier. As well as reducing the methane emissions and carbon intensity of the products sold, to 50% by 2050 or earlier.
An encomienda, aligned with Europe's intention to ensure that recovery funds are directed towards a green economic model and with the recent approval of the Draft Law on Climate Change and Energy Transition, which sets a major long-term goal: to achieve climate neutrality in 2050.
Climate neutrality from technological neutrality
To achieve these objectives, bp bet on technological neutrality, which implies having the inclusion of all industrial sectors and all technologies in order to achieve zero net emissions by 2050. To do this, bp has various lines of action, among them, the promotion of transport electrification, the clean hydrogen economy, the production of renewable electricity, as well as the decarbonisation of its refineries, petrochemical plants, platforms and wells.
Specifically, bp proposes to turn refineries into hyper efficient and sustainable centers, with zero net emissions in 2050 or earlier, focused on the development of eco-fuels, energy efficiency, low carbon footprint hydrogen, and carbon capture.
A path that coincides with the Strategy for Evolution towards the biofuels of the Spanish Association of Petroleum Operators (AOP) and with the roadmap of its European counterpart, the FuelsEurope Association, which predicts that the use of eco-fuels will avoid the same emissions as 50 million electric vehicles in 2035, which is equivalent to about 100 million tons of CO 2 per year.
Currently, the Bp refinery in Castellón It uses more than 500,000 tons per year of eco-fuels to produce and formulate its own fuels, thus the equivalent of 15% of the diesel they produce is already renewable. The great advantage of eco-fuels, in addition to being produced by other renewable, residual and recycled raw materials (used oils, municipal, agricultural and industrial waste, even non-recyclable plastics), is that they do not require new infrastructure, which reduces emissions net immediately.
Additionally, its use does not represent an extra expense for the consumer, since it does not require a change of vehicle and allows the decarbonisation of sectors in which there are no other alternatives, such as aviation, navigation and heavy transport.
According to recent studies, an additional 1% increase in the content of eco-fuels in diesel and gasoline in Spain – the objective in the EU for 2020 is 10% – would mean avoiding the emission of 750,000 tons of CO 2 per year and would be equivalent to replacing more than 70,000 internal combustion vehicles by electric vehicles. In addition, bp analyzes the investments in its Castellón refinery to increase, by up to 50%, the production of advanced eco-fuels, mainly diesel and aviation fuel (bio-jet).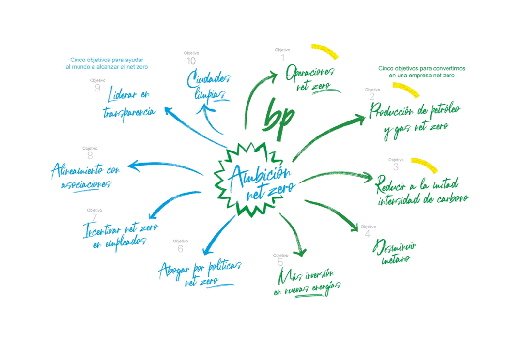 A diversified portfolio of sustainable projects
Bp will also invest around $ 500 million a year to support low carbon activities, including both its own businesses in the area of ​​renewable energy and new acquisitions.
In the field of photovoltaic solar energy, at the end of 2019, bp increased investment in Lightsource, the European leader in the development of solar parks, giving rise to the company Lightsource BP, active in 13 countries and with a presence in Spain. Last year Lightsource BP became the first UK company to provide reactive power service from a solar plant at night.
Along the same lines, the energy company operates wind farms in the US with a total net generation capacity of 926MW. Since 2019, BP Castrol collaborates with Romax Technology, in the development of monitoring techniques that allow prediction of maintenance needs in many sites operated by bp. The ability to identify potential turbine failures reduces maintenance costs by up to 30%.
In recent years, bp has increased its presence in the development of solutions for charging electric vehicles. Currently, it has more than 7,500 charging points across the UK through BP Chargemaster, the largest public electric charging network in the country. A milestone in addition to the investment in StoreDot and Freewire Technologies, two ultra-fast battery manufacturers capable of matching the recharge time of electric vehicles to internal combustion vehicles.
It should be noted that all electricity supplied through the public charging network is certified as 100% renewable. In China, the main electric vehicle market, bp works with DiDi to offer ultra-fast charging services.
The energy company also operates through BP Ventures, the corporate venturing subsidiary that is responsible for identifying and investing in technology companies with high growth potential, accelerating innovation in the energy sector. Since its creation a decade ago, it has invested more than $ 700 million with more than 250 co-investors and currently has 31 active investments. The latest was the $ 5 million investment in Satelytics, a geospatial analysis software company that employs technology that combines high-resolution spectral images of the planet's surface along with machine learning, to monitor environmental changes, including emissions or leaks of methane.
The use of the technology developed by Satelytics, is part of one of the 10 objectives announced by Bernard last February, in line with the purpose of re-imagining the world energy system: the installation of methane meters in all the main stations of bp oil and gas processing by 2023 and driving a 50% reduction in methane intensity from all operations.
BP thus embodies its ambition to be a zero-emission company by 2050 or even sooner and help the world achieve that same goal.