Bosnian artist Stipo Pranyko, who lived 23 years in Lanzarote, dies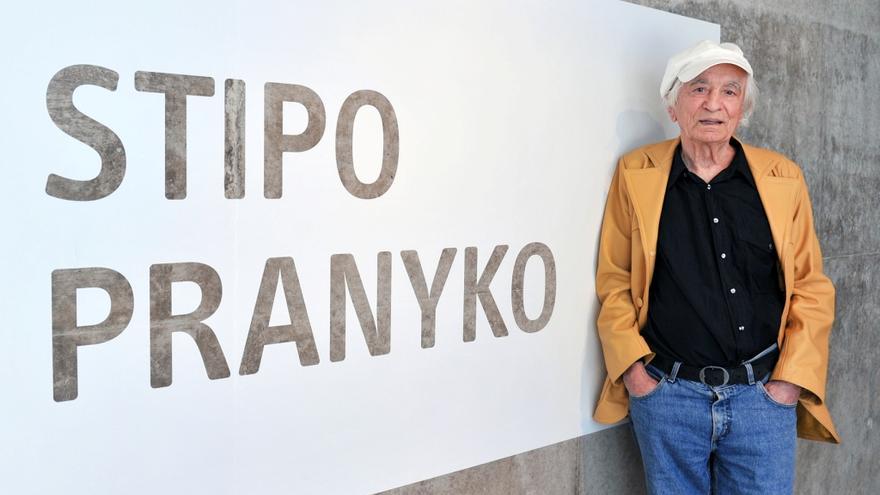 The artist of Bosnian origin Stipo pranyko (Jajce, 1930) has died in the German city of Munich. He developed an intense but solitary artistic activity at the service of a naked and essentialist work, formally linked to the so-called "poor art", where the use of everyday and precarious materials, ignoble, within reach or common use, led to the construction of a rehumanized art, close to the future of intimate life.
Came to Lanzarote in 1989 after having lived long years in Italy, Germany Y France He remained on the island until 2012, at which point he decided to make one last trip to the German city of Munich. He was a full-fledged artist, constantly motivated to search for new forms of expression, neglecting everyday things and current affairs, and only concerned with his activity as an artist. His latest work, his latest textile works and drawings – schematic, presentative, simple – they propose a return to values ​​and priority needs: the renunciation of color, aseptic white and light. The weathered texture of his gauze and cloth, the rust of the objects found and incorporated into his works like traces of the passage of time or the rough and fragile finish of the artisan manufacture, are some of the signs that constitute the basis of his artistic activity. .
In Spain, his work could be seen in the exhibition held at the César Manrique Foundation (Lanzarote, 1998) in the care of Kevin Power and, shortly after, in the IVAM of Valencia, in 2004, in a project curated by Fernando Gómez Aguilera conceived initially by the former director of the center, the art historian, Kosme de Barañano. Likewise, in 2012, TEA Tenerife Espacio de las Artes, dedicated to him an extensive retrospective exhibition under the curatorship of the Center's Chief Curator, Isidro Hernández, which included some of his latest creations, as well as a photographic project on the artist's house. in Tahíche, by the artist Karina Beltrán. It is precisely in this art center that the artist of Bosnian origin deposited some of his most representative works from the Alsatian period.