Bosé's ex-mother-in-law returns to 'Deluxe', 'laSexta noche' with Mónica García and Pablo Iglesias and 'The contest of the year' in Cuatro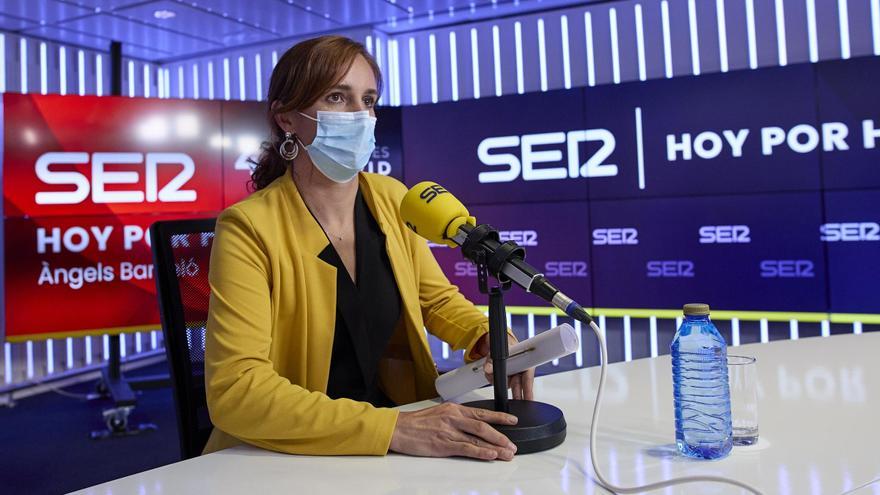 The electoral campaign in the Community of Madrid will once again be very present in the new installment of 'the sixth night' (9:00 p.m.). After what happened in the electoral debate of Cadena SER, Iñaki López and Verónica Sanz will interview Mónica García and Pablo Iglesias, candidates for the presidency of the Community of Madrid of, respectively, Más Madrid and Unidad Podemos.
For its part, 'Saturday Deluxe' You will receive Lola Medina tonight (22:00 hours). Nacho Palau's mother will go back to the Telecinco space to respond to the controversial interview that her ex-husband, Miguel Bosé, gave Jordi Évole a few days ago on laSexta.
Nicole Kidman and Colin Farrell in La 1
'The seduction', a film starring Nicole Kidman and Colin Farrell, will occupy prime time this Saturday (10:05 pm) The 1 from TVE. During the American Civil War, in 1864, the tranquility of a Virginia girls' school where only women live was disturbed by the arrival of a handsome wounded Yankee soldier …
'El peliculón' from Antena 3 will broadcast tonight (10:10 pm) a new screening of 'Lord, give me patience'. When Gregorio's wife (Jordi Sánchez), a very conservative banker from Real Madrid and very grumpy, dies suddenly, he is forced to fulfill his last wish: to spend a weekend with his children and their respective partners in Sanlúcar de Barrameda to spread his ashes in the Guadalquivir. At that point is where the problems begin for Gregorio, since his daughter Sandra is married to Jordi, a Catalan very culé who cannot stand. Her other daughter, Alicia, is dating Leo, an anti-establishment hippy, and Carlos, her young son, with whom she has not spoken for six months since he came out of the closet, introduces herself with her boyfriend Eneko, a Basque of Senegalese origin. .
Ana Mena and Omar Montes lend a hand in Cuatro
Ana Mena and Omar Montes will help the participants of the new special of 'The contest of the year' in Cuatro tonight (10pm). Elena and Mar, two Valencian friends, and Merce and Carmen, two nurses living in Tarragona, are the two couples who will compete with each other to achieve the 100,000 euros that will be put into play.