Boris Barboni: "Young people are reached by the screen that is closest to them" | Fortune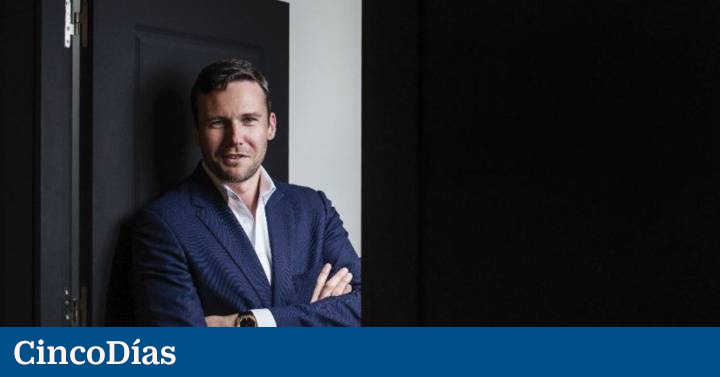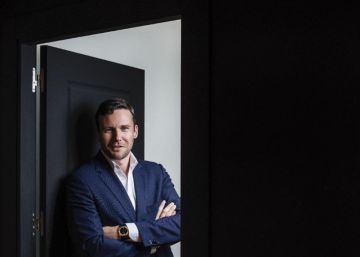 A man used to achieving his goals. This is Boris Barboni (Rome, 1979), who, after graduating in Politics and International Relations in the United Kingdom, was clear that his future would be far from parliaments. He trained in the world of sales at Colgate and L'Oréal and in 2015 he made the leap to Ferragamo to face the challenge of building a perfume division close to disappearing. He succeeded thanks to a rejuvenation plan that convinced Bulgari that he was the man they needed to reach out to new generations. He did so by multiplying the firm's sales, which has enabled him to lead the company in Spain, Andorra and Portugal, where he has had to deal with an unprecedented health crisis.
How has this crisis affected Bulgari?
A large part of our clientele in Spain and Portugal is foreign. Bulgari is a very global brand, very strong in Asia and Latin America, with which we quickly saw our traveling customers disappear. Fortunately, we also have a very strong local customer base. When something so unpredictable and so destructive comes along, you either resign yourself or devise a strategy to move forward.
How much have they lost from billing?
We hope to end the year collecting 30% less than last year, although we are struggling to reduce the loss to 20%. But the figures, especially in the first half of the year, are devastating. It is a very difficult year.
What is your plan against the crisis?
Circumstances have imposed on the directors the need to do a lot of cleaning with the accounts, eliminating unnecessary expenses, optimizing some processes. For example, we've cut business travel by 80%, which means that unless it's essential, we do everything from our workplace. We had to rethink how we spend and why.
What did this translate into?
We cut spending, but without completely closing the investment, because we realized that to our local client and to the people who have second homes here, such as Russians and Germans, we cannot stop talking about inspiration, beautiful things, Bulgari . We made videos talking about things like the origin of our stones and we digitized ourselves. It was a difficult time where we could not ignore what was happening, but we did not want to forget that we must show our craftsmanship, which produces authentic wonders.
Did they also have to adapt their presentations?
We totally turned them around. A very clear example is the recent event we did in Marbella. The Marbella boutique is the one with the highest turnover in Spain in August, and every year we have a great party there with more than 150 people in the store, music … This year we have made individual invitations to a small show of fine jewelry where we have hired a gemologist, a violinist and a caterer who has proposed a gastronomic tour of Italy.
They also signed Ester Expósito as an ambassador.
The selection of a person has to be something very punctual because it must be someone with a good affinity with the brand. With Esther the first thing we did was go to Rome so that she herself could see how the stones are prepared and how, after a year or two of work, that material becomes, for example, a necklace. The recipe is not the ambassador, the ambassador is the means to convey the brand's message.
How does Bulgari reach the youngest?
Streaming platforms have changed the game, because now they are the main screen through which we can enter young people. We know that they watch very little television, and that even when they do, they always have a mobile phone or tablet in hand. From there, we decided that it was best to reach them through the closest screen. This is more important now than ever, after the pandemic, when our online commerce has doubled.
Is there something that makes the client in Spain and Portugal different?
There is some difference in the colors of the gold: in northern Europe yellow gold works more, and in the south pink gold works more. It is the same in Asia: in Japan they like white gold more and in China pink is sold more. There is also some difference in accessories. While in other places those with very striking colors are sold more, in Spain and Portugal white and black are more liked.
Has the health crisis made you change?
We have learned a few things. For example, big problems have to be divided into smaller modules. Now, with the sprouts, we have to be ready for any scenario.
Do you have a plan if they confine us again?
If we went back to a phase 1 or 2, where people could come by appointment, it is not worth just taking out a champagne and chatting with the client, we have to have tools to entertain them, designed by and for them.
What is your strategy for the next few years?
First, we want to participate in more social initiatives such as the ones we now have to support the Covid-19 vaccine or those for the conservation of assets. But above all, we want to innovate and continue to produce wonders that must reach Spain with a local touch.