Boom in the sale of foals in Asturias destined abroad for consumption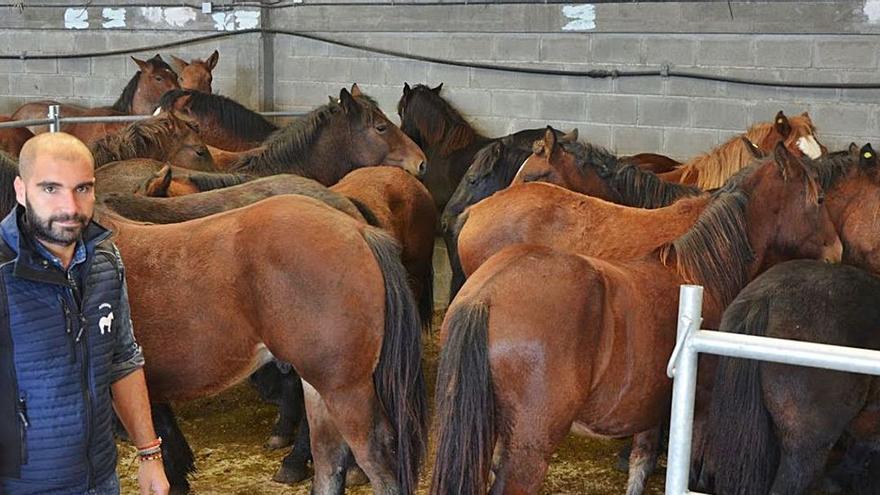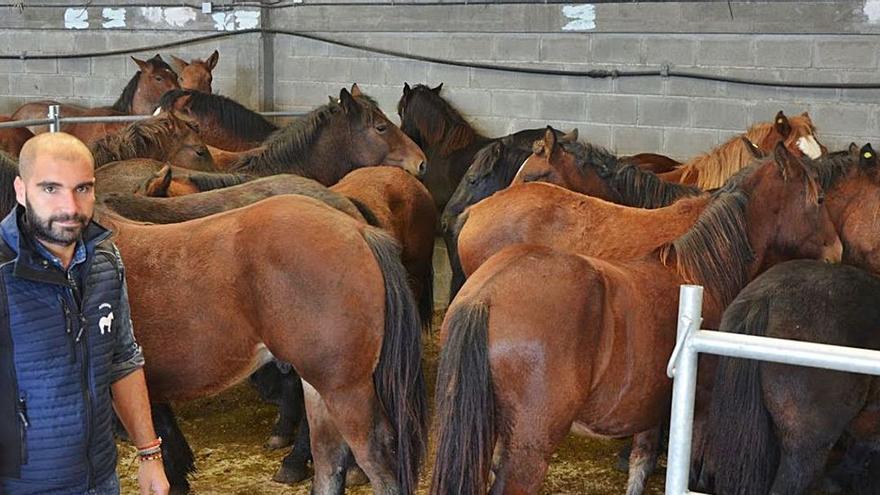 Adrian Lagar He is the president of ACGEMA, which currently groups almost 850 partners who raise this type of cattle, and with these joint sales, they have seen how the intermediaries disappear and how the profits are greater. "Until 2010 we did not establish ourselves as an association and now we are beginning to achieve things. There is a lot of background work. Before I went through two or three people who carried money through the middle ", he points out.
Prices are much better now. Four years ago the sale of the colt was around 400 euros and today around 1,300 euros. And it keeps going up. The kilo last year was at 2.45 euros and this at 2.80. As can be seen in this evolution, it is a type of livestock for upward consumption, explains Lagar: "Things are going up. If we had double the production they would be buying it from us, everything that is produced is sold right now. Just as the beef is very low, the foal has made an incredible rise. A foal is worth almost what two calves are worth right now ".
This package of 114 pieces goes directly to the Navarran company "Ganados Barberena", a leader in the national market, with which we usually work: "We always deal with it. We could get better prices but we are looking for long-term agreements, that when prices stop moving we will continue to have a buyer ". The representative of the company, who controlled the purchase in Grado in person yesterday, is Miguel Ángel Barberena, who explained why he keeps the Asturian colt: "Every week we release about 300 colts. Asturians are foals with very good meat performance ". And as an expert, he explains the characteristics of this meat: "It has much less fat and is very rich in iron. We must also assess that it is free of antibiotics, that the horse does not medicate anything and that is an added value ".
The horses do not go through the stables, they come directly from the pastures and more on these dates, when the ranchers give them out before the first winter snows arrive. Lagar also certified the importance of Asturian cattle on the national scene. "We have the largest number of producers, but we are smaller farms. Cantabria and Castilla y León have more cattle. Asturian foals are in high demand by feedlots ", he pointed out.
Without intermediaries
One of the ranchers who participated in the joint sale yesterday was Pablo González, from Pola de Lena, who also sees benefits from this type of movement: "Before, you sent through traffickers. Now it is very beneficial because you save the step of intermediaries and the price is already set. Before you did not know how much it was really selling for later. Here you go straight to your destination and you know the price. A price is set. Before nobody knew exactly what it was worth, you sold in bulk or guided by other sales ".
This is the sixth shipment to be sent to Navarra this year, with its sights set on the future. In November there will be one more, but the challenges come now to try to gain a niche in the habitual consumption in Asturias and in the national panorama. "In Spain something is consumed in Catalonia or Valencia. It is very difficult in the north. I think it's a matter of culture, in the Mediterranean there are more supermarkets and restaurants that do offer it. Promotion is an important leg to work with fairs and tastings ", says Lagar.