Books to think the world | Babelia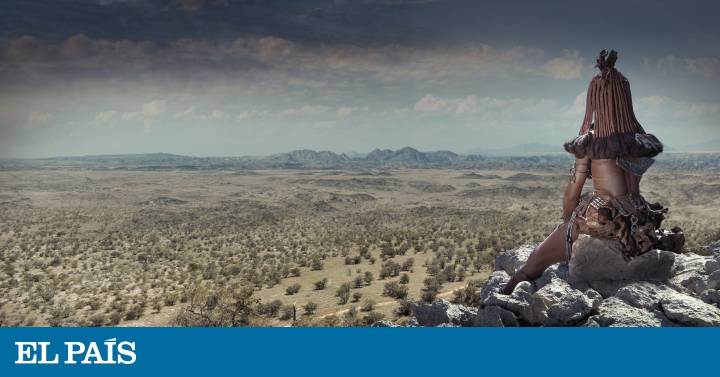 In addition to those on maps and plans, territories can be exclusively subjective. The concept is so permeable that writing is able to address it from a wide variety of approaches, among which, of course, is the journey. Here we propose seven textual tours through diverse territories.
The philosophical approach is found in Territories to think, a collective volume coordinated by philosophy professors Nuria Sánchez Madrid and Luis Alegre Zahonero. "Why don't philosophers expose themselves to think from those places that are alien to them, inopportune, uncertain, everyday and messy?", They both ask from the first pages of the book, which works like a compass with which to orient in categories of thinking consistent with the new social realities.
Geographer Alastair Bonnett, fond of "extraordinary spaces," describes 39 sites in Places without a map
Among the themes that are auscultated throughout the text is dance. The young philosopher Ibis Albizu, aware of the little philosophical consideration that this artistic discipline has received, devotes her attention by asking, among other questions, if dance is something that concerns only the body or, conversely, if it represents more characters of the soul than those of the body. But before the dances come the adventures: the poet and essayist Sandra Santana, in the chapter that bears that title, chooses to deepen the main differences that exist between the adventures of animals around the world and those that star human beings, because Each one has a universe built to suit their perceptual abilities. Other conceptual territories that cover the volume are the monsters, the looks or the habitat, and in all the chapters there is enough bibliographic material to continue clearing new routes.
It would not be a mistake to perceive languages ​​as territories: in that case, their most accurate maps would be dictionaries. That is why Gonzalo Torné, compiler, prologuist and translator of the most recent Spanish edition of the Dictionary that Samuel Johnson published in the eighteenth century, he asks: "What is the point of translating the map of a foreign language, drawn almost three centuries ago?" He acknowledges that there is something idealistic in his task, but at the same time he invites us to consider – and, therefore, to read – Johnson's collection as a literary work. Torné uses a visual metaphor to summarize the mission of the British author's dictionary: for him it is the first "still photo" of the English language. The unusual effort of Johnson in search of words almost in disuse already in his time, together with his own reflections included in each voice, move this work away from the "reference book" format. His humor also gives us pleasant surprises: when we expect him to limit himself to a neutral definition of the terms, Johnson gives us unexpected flashes. A good example is the voice "agitated", which the English author defines as "moving nervously and irregularly", then add: "Scotland, at times, could go through a country in continuous agitation."
Within this literary genre we could call "creative lexicography" is also inscribed The Honorary Intruder, an author dictionary by Felipe Benítez Reyes, awarded the Manuel Alvar Prize for Humanistic Studies in 2019. Sometimes, the definitions of this very personal work become greguerías ("Accent: cursive rain drop that falls on the lucky vowels"); other times they are attempts to capture the personality of writers such as Paul Auster, Fernando Arrabal or W. H. Auden, defined by Benítez Reyes as "stylistic ludopath, at the expense of many things, including his own stylistic calm."
Let's move to the territories that can be hit by comfortable footwear: it has just been published in Spanish What tribe are you from?, the series of chronicles that Alberto Moravia wrote from Africa for the Corriere della Sera during the sixties and seventies of the last century. Through them, the Neorealist writer (accompanied on those trips through Pasolini and his partner then, Dacia Maraini, prologuist of this edition) tries to understand the cultures of the African continent. At all times, Moravia is aware of its European origin, from which it cannot be detached and, therefore, appears in metaphors such as this that opens its description of Accra: "The city resembles a huge stew of cabbage of the species called black cabbage in which abundant stumps of white pasta were being cooked ". This awareness of its privileged situation as a European gives its texts a critical sense that goes far beyond the sensory descriptions of landscapes and cities.
Annie Dillard, on the other hand, has chosen several tours of the American continent to narrate them in Teach him to speak to a stone. The Napo River in the Ecuadorian jungle, the Galapagos Islands, the American East Coast and the landscapes of the State of Virginia: all of them have a place in their text, a book rich in those questions that we humans ask by being alone in direct contact with nature: "If one day you look up and see a row of mushroom-shaped clouds rising on the horizon, you would realize that such a remarkable image does not deserve to be highlighted in itself. It is not worth running to tell anyone. However significant, it is unimportant. What is the importance? The importance is for people. Without people there is no importance. That's all I have to say".
The geographer Alastair Bonnett, especially fond of "extraordinary spaces", describes 39 of these in his book Places without map. That they are extraordinary does not imply in any case that they are also beautiful or idyllic, but attractive for a thousand reasons, at least for the infrequent look of a geographer who is excited about spaces such as the garbage city of Cairo or the underground naval base of Yulin, in China, and knows how to spread his enthusiasm to the readers.
Finally, the Argentine writer and critic María Moreno opts for more accessible places in Shadow Bank, his collection of somewhat fictional chronicles on public squares in cities such as Buenos Aires, Barcelona, ​​Madrid, Rome, Paris or Venice. It is not at all a tourist compliment of the beauty of these squares, but a much more acute and insolent look, as he shows in his impressions of Venice: "(…) the saturation of cathedral styles seemed to me a pugilato of the Greek, Roman and Islamic. Someone had to take pity on the neophytes and dye the forms belonging to each one with those inks that are used in the analyzes destined to detect tumors ".
READINGS

Alberto Moravia
Translation by Gerardo Matallana Medina. Foreword by Dacia Marini
Editorial Altamare, 2019
240 pages 18.90 euros

Several authors
Coordinated by Luis Alegre Zahonero and Nuria Sánchez Madrid
Editorial XXI Century, 2019
256 pages 18 euros

Samuel Johnson
Translation of Jofre Homedes Beutnagel
Debate, 2019
416 pages € 25.90

Felipe Benítez Reyes
Lara Foundation, 2019
320 pages 19.90 euros

María Moreno
Random House Literature, 2019
240 pages € 17.90

Anne Dillard
Translation by Teresa Lanero Ladrón de Guevara
Errata Naturae, 2019
240 pages 19 euros

Places without map
Alastair Bonnett
Translation by Pablo Álvarez Ellacuria
Blackie Books, 2019
256 pages 21 euros
. (tagsToTranslate) books (t) think (t) world (t) seven (t) title (t) travel (t) real (t) imaginary (t) territory



Source link