Bookmakers: The danger of spending your pay by betting if you are 15 years old | Society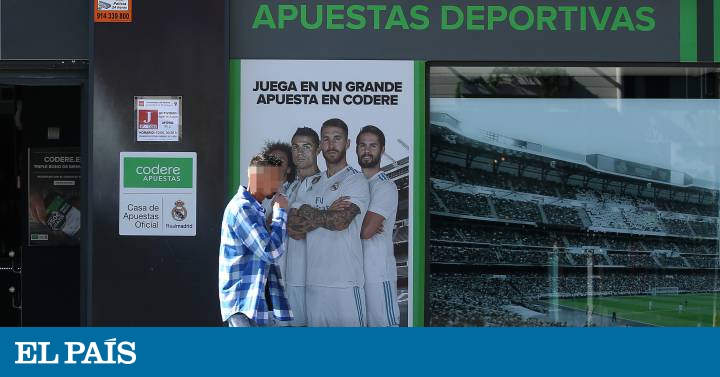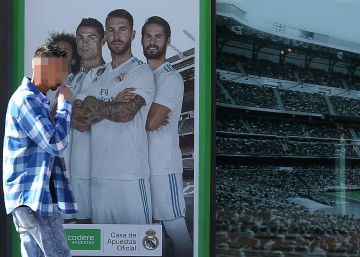 I should scandalize as much as seeing a minor behind the wheel. But it is not so rare for a teenager to bet money. And they are also prohibited. It is a dangerous form of leisure that, in the most serious cases, leads to addiction. A study of the University of Valencia among more than 7,000 students certifies that 2.1% of students aged 15 to 17 suffer from problems with the game. The experts consulted ask for more demanding legislation, both in access to premises and in advertising.
"Teenagers and young people, a more vulnerable sector, are a niche market," criticizes Mariano Chóliz, Professor of Basic Psychology at the University of Valencia and expert in addiction to the game, something that the employer of the sector denies. 13.6% of the minors had bet money in person during the last year, according to the Survey on Drug Use in Secondary Education in Spain, of the Ministry of Health, with data from 2016. But the figures of Chóliz are different. After passing a questionnaire in Valencian educational centers, their conclusions are that more than half of the minors have bet money at some time in their life. It does not mean that everyone will be addicted, but it gives a measure of how widespread this practice is, not only in places, but also through pools, slots or lotteries. He assures that they are mostly men, but that the profile is "anyone": "It arises as a form of leisure, with the group of friends". According to a survey by the University of Santiago de Compostela, In 61% of cases, parents know it.
"They have banned the game, but how do you control that the locals demand the ID? The regulation is much more lax than with casinos and bingos, "criticizes the professor. "In 1977, when access was regulated, the legislator did see the problem. Then the slot machines arrived at the bars and in 2011 the game was regulated on-line and no controls were required as in casinos, "he adds. "Many locals set up a cafeteria before, with free access, then recreational machines and, in the background, betting machines. Checking that everyone is an adult is not easy. And that, mixed with 17 different legislations, according to the autonomous community ", Juan José Lamas complains, technical director of the Spanish Federation of Rehabilitated Players of Chance (FEJAR).
"The access of minors is prohibited and the objective is not to enter," says Alejandro Landaluce, general director of the Business Council of the Game, the employer of the sector. "Human supervision can sometimes fail, but it rarely does," he acknowledges. "Our position is to advance technological controls, which are more effective."
Chóliz also criticizes that there are autonomies "such as Galicia, Navarra or the Valencian Community in which it is allowed to have betting machines in bars." According to their data, 76% of the Valencian minors surveyed chose the bars to play. "In all of Spain there are 230,000 slots in these establishments," he adds. "And in a few years we have gone from a few hundred to almost 6,500 game rooms or betting rooms. It's a barbarity. It is worrying if they are close to the educational centers, but the alarming thing is that there are so many ", complains the professor.
"The sector moves 1.5% of GDP in Spain, more than 43,000 million euros," says Lamas. In the 25 FEJAR centers, where 8,000 people are treated, they do not treat minors, but they have seen how the average user of a decade ago "was a 40 to 45 year old man who had been playing for seven years, mostly to slots, and now he is a young man of 22 to 28 years who has been resorting to gambling for two years, mainly sports betting or gambling on-line". "We calculate that in Spain there are 400,000 addicts. Now they start betting before and, therefore, the gambling is also set before, "he explains. "If a teenager begins with 14 years, with his degree of development, he has high chances of becoming dependent, and at a very early age, when he still has no strategies to face the advertising load he will receive. They don't perceive the risk, "he continues.
"In the premises you play on-line. There are bets, especially sports; poker and casino games like electronic roulette and slot machines on-line. The latter were not authorized until mid-2015, but last year in Spain we spent 3,500 million euros on them, "says Chóliz. "The biggest problem is clearly face-to-face. It is an urban legend that on the Internet with one click you can play. To do this they must use an adult's ID. They have more exhaustive verification systems than in the premises, where control is human, "adds Lamas.
"You have to remove the machines from the bars and make the ID in the halls as in the casinos," says Chóliz, "and you have to ban or limit advertising." "There is a decree prepared to regulate it, but it is not approved," criticizes Lamas. He is concerned that sports idols announce these places: "If a kid who likes sports sees Ronaldo or Nadal, he is attracted."
"Sports betting is the gateway," says Chóliz. "According to our data, almost 20% of younger boys make these bets more than twice a month," he says. "The sooner you start, the harder it is to solve the addiction. And there are few health resources for minors, "he says. "In those ages the classrooms are normalized. They spend their pay or the money they can scratch. But we have kids who come to the association with 20 years who have already asked for seven or eight microcredits, "says the technical director of FEJAR. And he claims: "Prevention is needed. Also that families are aware of the magnitude of the problem. Many times you start with games that do not require money, but it goes up and at 18 there is already addiction. "
. (tagsToTranslate) danger (t) spend (t) pay (t) bet (t) have (t) 15 (t) year (t) game (t) extend (t) young (t) expert (t) ask ( t) regulation (t) avoid (t) addiction



Source link