BOMBAZO! Carlota Corredera, on the verge of dismissal in 'Save me'?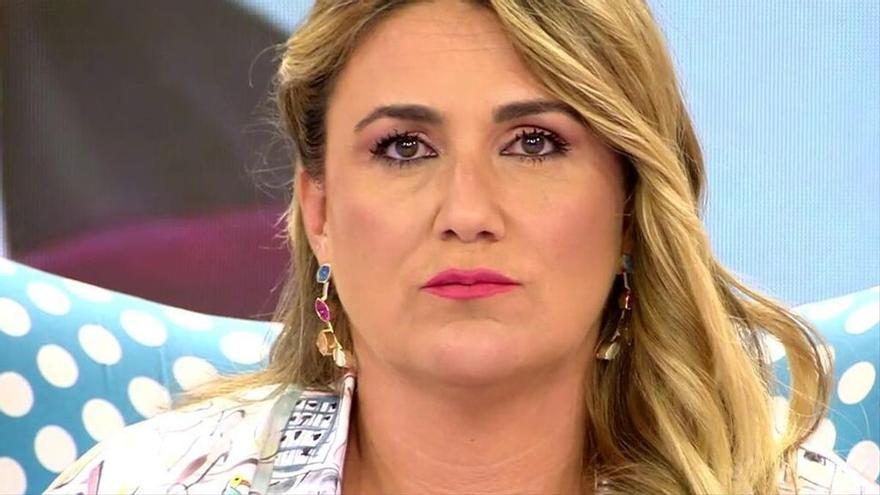 Despite being on the crest of the wave and having become an essential face of Telecinco, there are not good times for Carlota Corredera.
The presenter lasted months, since she positioned herself as one of the defending voices of Rocío Carrasco, receiving furious criticism in social networks and digital media that have made a significant dent in the Galician communicator.
So great has been the damage suffered by the host of Save me that she herself has come to admit that she doubted whether everything she was suffering was worth it.
Now, after the victory of Antonio David against La Fábrica de la Tele for unfair dismissal, Corredera is back in full swing after the warning issued by the former civil guard against all components of the Telecinco afternoon format: "I'm going to go for each and every one of them," said Rocío Carrasco's ex-husband.
However, in recent hours, information has spread like wildfire that would not leave the presenter in a very good place. And it is that, as it has been known, Carlota's job position could be in serious jeopardy.
Without fear of anything
During the presentation of an event, Corredera has attended the media with its usual sympathy and has responded to the rumors that exist about the possible dismissal of the Sálvame communicator.
Given the warnings issued by Antonio David, Carlota has assured that she has not committed any crime, that she is calm and that, above all, she has no fear of what a few months ago she was her partner on the set. "I am not afraid of anything. I am afraid of the suffering of my people, but I am not afraid of anything else. I am prepared for everything."
About her dismissal, Carlota has been tremendously clear: "I am not going to give this more hype. I have said it on countless occasions and I have been quite clear. Everything is fine. They are fake news, I have been a victim of one of them."