Bolivian literature stands out from itself | Babelia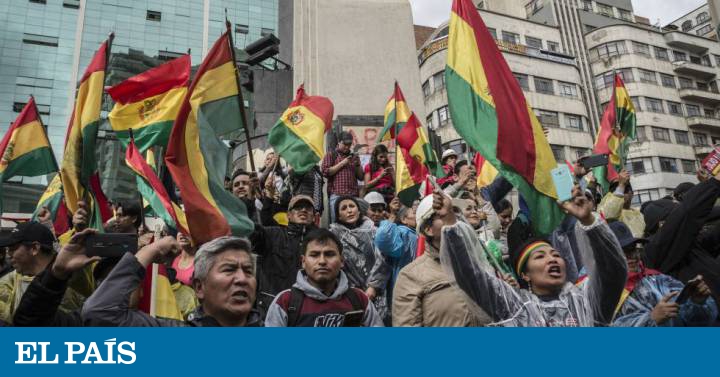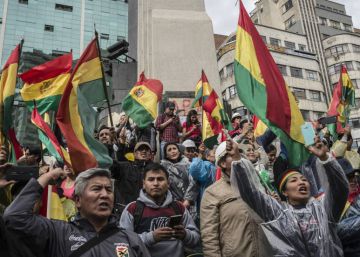 Bolivian literature has spent the last 10 years getting rid of itself. If during the 20th century he was distinguished by his realism and social commitment - as reflected in the novels chosen as essential works by the Bicentennial Library project-, the writers who have emerged in recent years turned their backs on that tradition. However, choosing genres from the fantastic, the generational story, the chronicle and poetry, authors such as Alexis Argüello, Maximiliano Barrientos, Paola Senseve, or Rodrigo Hasbún have discovered that the country's current wounds opened long before his political crisis. Racism and the regional division, machismo and the caudillismo, as well as the misunderstanding between social classes that surprised after the end of the Government of Evo Morales, were present before in their works, even without the explicit intention of doing so.
Alexis Argüello Sandoval, born in 1986 in El Alto, is an independent editor and bookseller. Its city of origin, a city of 850,000 inhabitants, emerged as a dormitory city for farmers across the country who migrated to the metropolitan belt of the capital, La Paz, to work. "In El Alto you don't live, you survive," says the editor. Although he assures that many things have changed.
In Don't fuck me, I don't fuck you (Selected Leftovers, 2018), Argüello selects 17 chronicles about the city that was always recognized as an indigenous stronghold and stereotyped for its coldness and criminality. For the editor, "El Alto is a victim of a collective imaginary that was built from the outside, without the possibility of being done from the inside." The book tells stories of kidnapped football teams, the taking of icons of indigenous architecture by wealthy young people who organize electronic parties, and even the story of a penguin escaping from illegal pet trafficking. "For La Paz, El Alto is reduced in piracy, crime and prostitution," he summarizes. "It's all that, but it's also a place of young people anxious to prepare and know their history, and they know they can get much more than their parents."
El Alto played a fundamental role in the overthrow of Gonzalo Sánchez de Lozada, the last president elected before Evo Morales, in 2003. Last year, it was the scene of the death of 10 of the 34 dead people during the two months of protests during the political crisis. "That vision of El Alto bothers me. It was always considered the final letter of the country's conflicts. Here they get to the dead. His name rises in vain, because afterwards he is not even given the minimum conditions of structural development ".
The son of two merchants of used books and pirate prints that began at the July 16 Fair, the largest informal market in Latin America, Argüello takes his vocation as an editor as "a necessity and a responsibility" in view of the urgency of the city starting to Tell yourself.
For Maximiliano Barrientos Born in Santa Cruz 40 years ago, writing represents the opposite. His novel In the body a voice (Almadía, 2018) begins with the dialogue of two brothers fleeing from a cannibal dictator after the murder of an indigenous president and the subsequent division of the country into a white and an indigenous nation. "I think that novel imagined a possible Bolivia, but I hope it is not read as a frame of reference or assessment of the events in my country," says Barrientos. Then, sentence: "That would mean asking literature what is required of sociology."
Even so, he admits that the novel is political, "although it is never stated directly." The writer says that the idea came about 15 years ago, when the Bolivian east demanded autonomy and threatened to separate. "I think the current scenario is different. The tension does not go through regionalist ambitions, at least not explicitly. I think the crisis is ideological, and it goes through racial issues that were not resolved in the Evo years, but were repressed. Now that they exploded, they polarized the population. "
Paola Senseve, a 32-year-old cultural writer and manager born in Cochabamba, argues that her literary path began along with her political path. "Every work of art is political, if we understand politics as a series of readings, interpretations and questions of reality," says the last winner of the National Poetry Prize for Codex Corpus (Editorial 3600, 2020).
"Maybe if I die / in my body, I am no longer over nothing / without breathing / the code does not hold," he writes at the end of one of the poems in the book that the author defines as "a writing based on human experiences of women's bodies, of your genetic information, your inheritance, your affiliate relationships. "
Having grown and started reading and writing in Santa Cruz, where she considers that access to literature is very limited, the writer celebrates that many of the most successful international writers have had -Giovanna Rivero, Magela Baudoin Y Liliana Colanzi- be from there. For her, being a writer in Bolivia "is the same as being a scientist, athlete, or carpenter. In the world of literature, men are published, read and paid much more. They are criticized for their works, they are rewarded more and they talk less about their personal lives. "
Rodrigo Hasbún, Cochabambino, 39, has been looking at Bolivia from abroad for 10 years. "With a more or less constant nostalgia and with concern and fear for the persistence of some ghosts that long ago had to disappear," says the author established in Texas.
In his latest novel, The invisible years (El Cuervo, 2019), Julian writes a novel based on his adolescence. Andrea, on whom part of the book is based, reads a preview and decides to look for it in Houston, 21 years after their last meeting. Adolescents belonging to a wealthy and rather myopic class, as described by Hasbún, live a tragedy that will change their lives. While away and in silence, from the maid's room, a war for water is forged in Cochabamba that precedes the rise of Evo Morales.
"The great political events interest me less than the politics that happens every day around us, that micropolitics crossed by racial, cultural and gender issues, which appears in the streets and houses, everywhere," admits Hasbún. The author considers literature as an animal that moves at a speed different from that surrounding it and that has little capacity to influence reality.
In the novel, Andrea ironizes and advises Julian to write the other story, that of that servant who was preparing to fight against the privatization of water. This one refuses. Hasbún, on the other hand, "would not write it to meet the expectations of others."
For him, that idea of ​​a Bolivian writer remains tied to that expectation. But, "if something has been demonstrated in this last decade, the writers of my generation are just a distrust and rebellion towards all that is expected of them. And, thanks to them, recent Bolivian literature has been transformed significantly. "