Boing Magazine Offers Fun Gifts With Its New Issue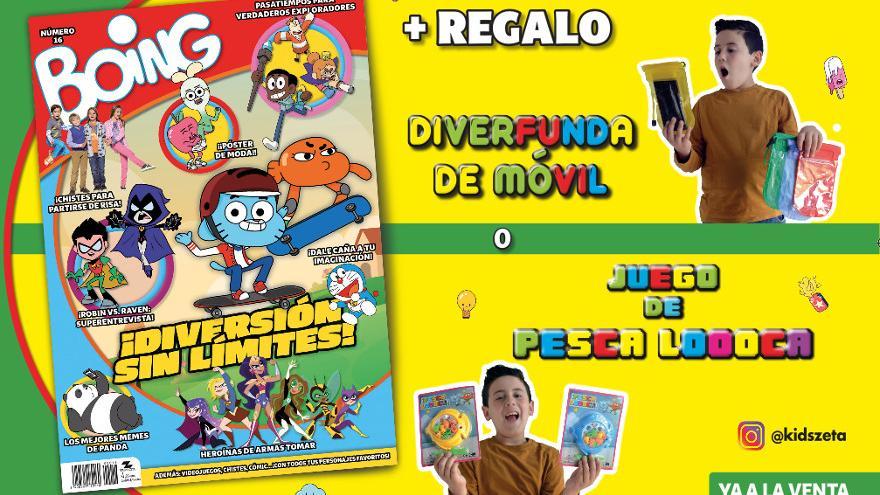 Green, blue, red or yellow are the four different colors with which you can find the inflatable mobile cover that comes as a gift with the May Boing magazine. Protect your phone in full color and hang it up so you never lose sight of it. Or ... Shall we play? Sure! Put your players' skills to the test with the fun Looca Fishing it's great. Hunt the fish when they open their mouths and hurry up, or they will have closed it again! To entertain yourself at home, in the car and anywhere alone or with the family.
In addition, the May Boing magazine includes two beautiful posters, one of Apple and chives and another of the DC Super Hero Girls, to choose and decorate the room. Also pages of hobbies and activities with the protagonists of the most popular thematic channel among young readers, who will enjoy discovering curious reports as well as catching up on the latest news about video games, books, movies and much more. Color and good humor to learn while enjoying and enjoying learning.