Boeing's new spacecraft lifts off from Cape Canaveral to the International Space Station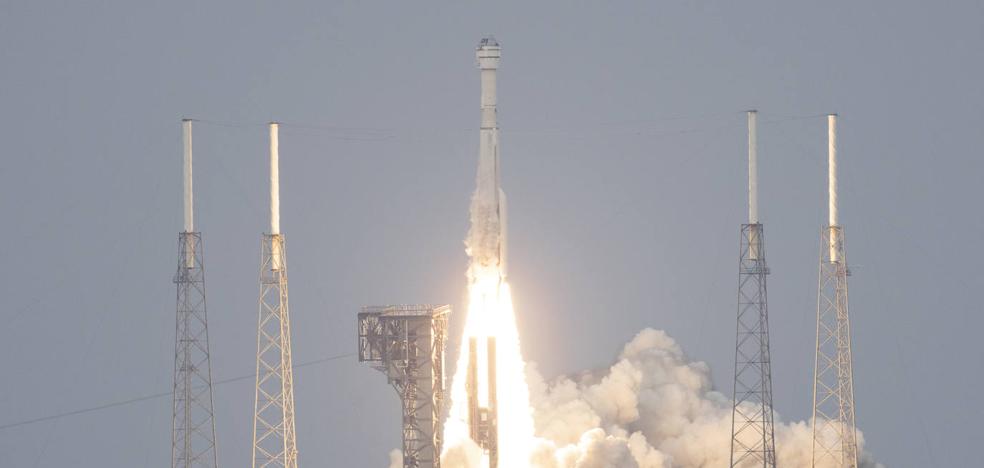 Science | Space
The Starliner has capacity for seven astronauts, but on its first test flight to the orbital complex, it carries a dummy as the only crew member.
The CST-100 Starliner, a ship designed by Boeing for NASA's commercial manned flight program, is already traveling to the International Space Station (ISS). An Atlas V rocket took off at 0:54 a.m. last morning from launch pad 41 at the Kennedy Space Center with the capsule, which is scheduled to arrive at the orbital platform at 1:10 a.m. on Saturday.
The first test flight of the unmanned Starliner takes place years behind schedule and after two failed attempts, the last in the summer of last year. The Boeing ship can transport up to seven astronauts to the ISS and is key to NASA's manned flight program, now totally dependent on Space X's Crew Dragons.
The Starliner carries on its first mission more than 300 kilos of supplies, in addition to 150 kilos of cargo from Boeing. She is manned by Rosie the Rocketeer, a mannequin that occupies the commander's seat and with which the variables –thrust forces, radiation…– that future astronauts will face will be measured. Rosie has already flown on the first failed mission, in December 2019, when the spacecraft reached Earth orbit but did not reach the ESS.
Rosie The Rocketeer, during tests. /

Boeing / John Professors

"Rosie's first flight provided hundreds of insights into what astronauts will experience during flight, but this time it will help maintain the Starliner's center of gravity during ascent, docking, undocking and landing," said Melanie Weber. , head of Boeing's subsystem for crew accommodation and cargo.
The Starliner will return to Earth on May 25, when it will land in a desert in the eastern United States. If the test flight is successful, after another manned test that could take place at the end of the year, NASA will have in 2023 two different ships –Boeing's and SpaceX's–, something crucial to maintain the mission schedule in the event that one of them suffers problems.