Boeing withdraws the powers of president to its CEO to focus on Max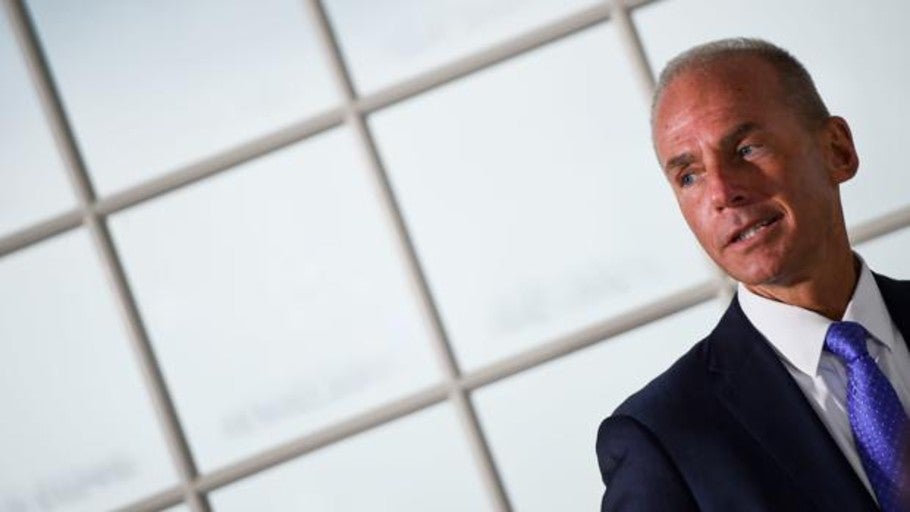 Updated:
The board of Boeing withdrew its CEO (CEO), Dennis Muilenburg, the powers of executive president so that he can concentrate on managing the company after the 737 Max crisis, the firm said Friday.
Boeing faces numerous investigations and criticisms of its 737 Max aircraft after the two accidents in five months that caused the death of 346 people.
The manufacturer is struggling for regulators to allow their planes 737 Max fly again, which is going on longer than expected.
They have been on land all over the world since mid-March, after the second of the two accidents, a flight of Ethiopian Airlines with 157 people on board. A Lion Air 737 Max fell in Indonesia shortly after takeoff on October 29, 2018, an accident in which 189 people died.
Boeing said the separation of the two roles will allow Muilenburg to focus on getting Max back on duty and the director David Calhoun He will now be the non-executive president.
«The board has full confidence in Dennis as CEO and believes that this division of labor will allow a maximum focus on business management with the board playing an active supervisory role, "Calhoun said in the statement. Muilenburg said he fully supports the board's decision.
The Federal Aviation Administration is also being criticized for its role in the aircraft certification, facing criticism that his relationship with Boeing was too friendly. The accident investigators involved a piece of flight control software that failed, leading to repeatedly pushing the nose of the plane down in both air disasters.
. (tagsToTranslate) boeing (t) attributions



Source link