Boeing will donate 100 million to victims of B737 MAX to "meet their needs" | Economy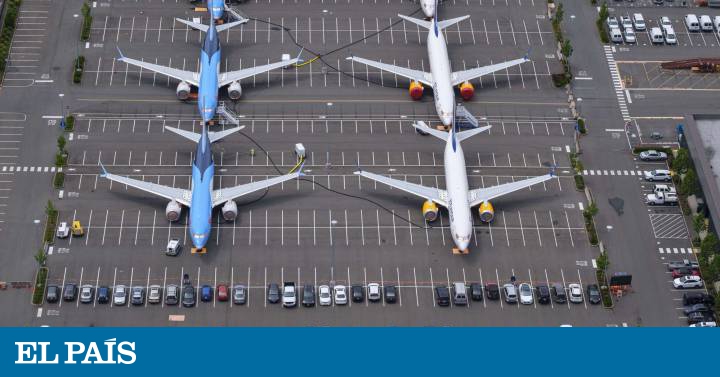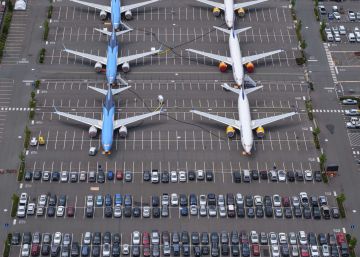 Boeing takes an unusual step in the commercial aviation industry, announcing that it puts in reserve 100 million dollars to compensate the victims of the two B737 MAX that crashed before all the flights of this model were suspended. The investigation of the causes of the accidents is still ongoing, but the first indications point to the flight control system. The company presents it as a donation.
The American manufacturer has been trying for months to repair the damage to the reputation it suffered after the double tragedy, which killed 346 people. The first accident took place in October, with a plane operated by Lion Air. It followed a few months later, in March, the sinister an Ethiopian MAX in very similar circumstances. The two twin engines rushed when they were in the process of performing the takeoff maneuver.
Boeing explains that the money will be used to "meet the needs" of families and communities affected by the loss of loved ones. Dennis Muilenburg, its CEO, hopes that this first gesture "can help them feel comfort". The company explains that it will coordinate the distribution of funds with local authorities and non-profit organizations. It will also match the donations made by your employees.
This compensation, in any case, is independent of the indemnities that it has to pay in the future to resolve the open litigation. The gesture will not have a greater financial impact either. Boeing expects to bill close to 110 billion this year. In the first quarter it recorded a profit of 2,150 million. Then he announced some charges of about 1,000 million.
But the B737 MAX crisis is still far from over. Boeing must still give regulators the final update to the plane's stabilization system, something that was planned to have been done in June. The company anticipates that it will do so in September, which means that this model will not be able to fly as soon as the month of October but there are new surprises.
Muilenburg insists that Boeing's priority is to regain the confidence of airlines and passengers to the plane, and in this regard guarantees that it will be the safest. "We know that every person who comes aboard one of our planes trusts us," the executive concludes. The manufacturer avoids at this time giving a precise calendar about the certification process.