Bob Pop: "Humor is a great way to talk about important things."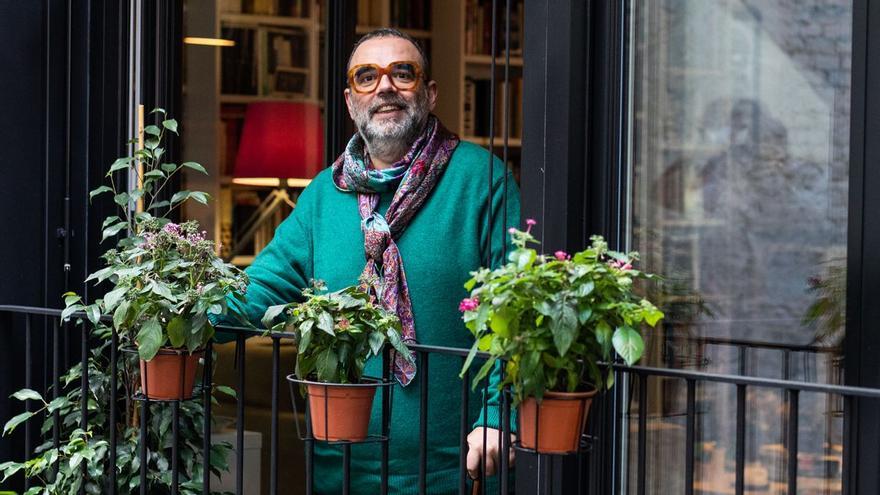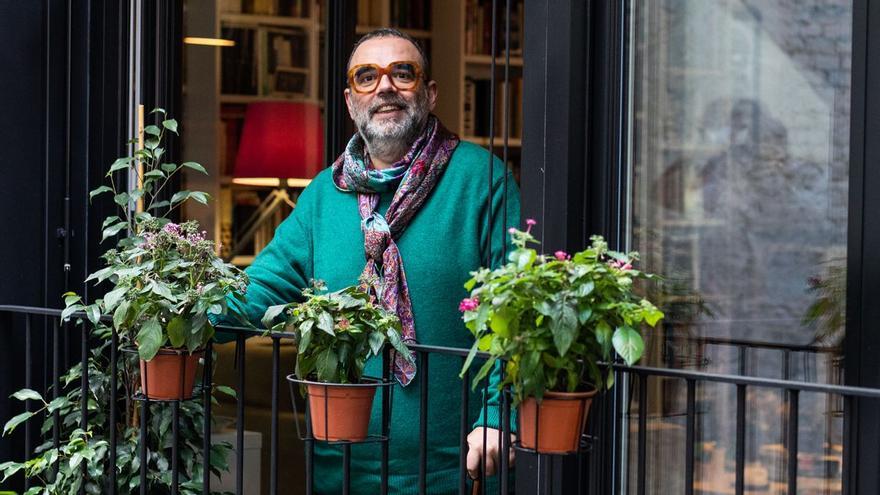 "Maybe I have come a little up", Roberto Enríquez (Madrid, 1971), popularly known as Bob pop, before the two solo performances that await him at the Teatre Victòria with 'The days of others', this Friday and next December 9. The award-winning actor, writer and screenwriter, who has worked on the 'Late Motiv' show on Andreu Buenafuente And he has gained even more recognition thanks to the series about his life 'Lost Fagot', he will go on stage ready to improvise and let himself be carried away from his memories to the present to reflect on all kinds of topics.
"I'm alone on stage with my books and my notebook. I build my own life through my readings and I tell from my childhood to how I came to TV. Until recent years, with the disease and everything, "says the creator, who tries to live as best he can with the sclerosis multiple that they diagnosed to him to the 27 years. In his apartment in the center of Barcelona Note that the duration of the show is variable. "According to me 'fat' me more or less it can last an hour or two". The proposal has a specific structure, but the pleasure of playing and improvising is allowed. "The first time I did it, I jumped on a parachute, Andrés Lima saw him and helped me sort out the chaos," he says in reference to the acclaimed theater director. "It gave me a lot of faith in the text. His gaze legitimized me a lot, it made me feel that what he was telling was interesting because he was passionate about it. "
Therapeutic
Going on stage with this show has something therapeutic. "I do it because I have a great time. In the end, it is part of a work that I am building showing myself on different platforms. It's like a multimedia striptease. There are things that they may have seen in the series but there are many that they have not. "For him the work is also a tribute to all the books and the people who have influenced him." It is a work that he did not know he needed to do. I am having a good time and I feel that the public does too. "
He is glad that Barcelona is having its first festival of humor. Before they were many less and all with 'o': now in addition to more comedians there are also comedians. Territories are being explored. It is very interesting. Humor is a great way to talk about important things, also nonsense. I talk about things that matter to me; talking about nonsense would make me ashamed, it would cheat the public and myself. "
Regarding censorship on television, he comments: "It is delicate, depending on what type of humor you want to do and what type of spaces you want to conquer.. There are more and more spaces of freedom despite the fact that there are restricted spaces. Comedians are not the new martyrs of the 21st century. "But, he adds," there are people who have not understood that comedy has to do with life. "And he insists that everything depends. pay. The obligation of a comedian is to always seek the limit, to go as far as they leave him. The limits of humor are in who pays you. In the end, it's always the money".