Boats continue to arrive in the Canary Islands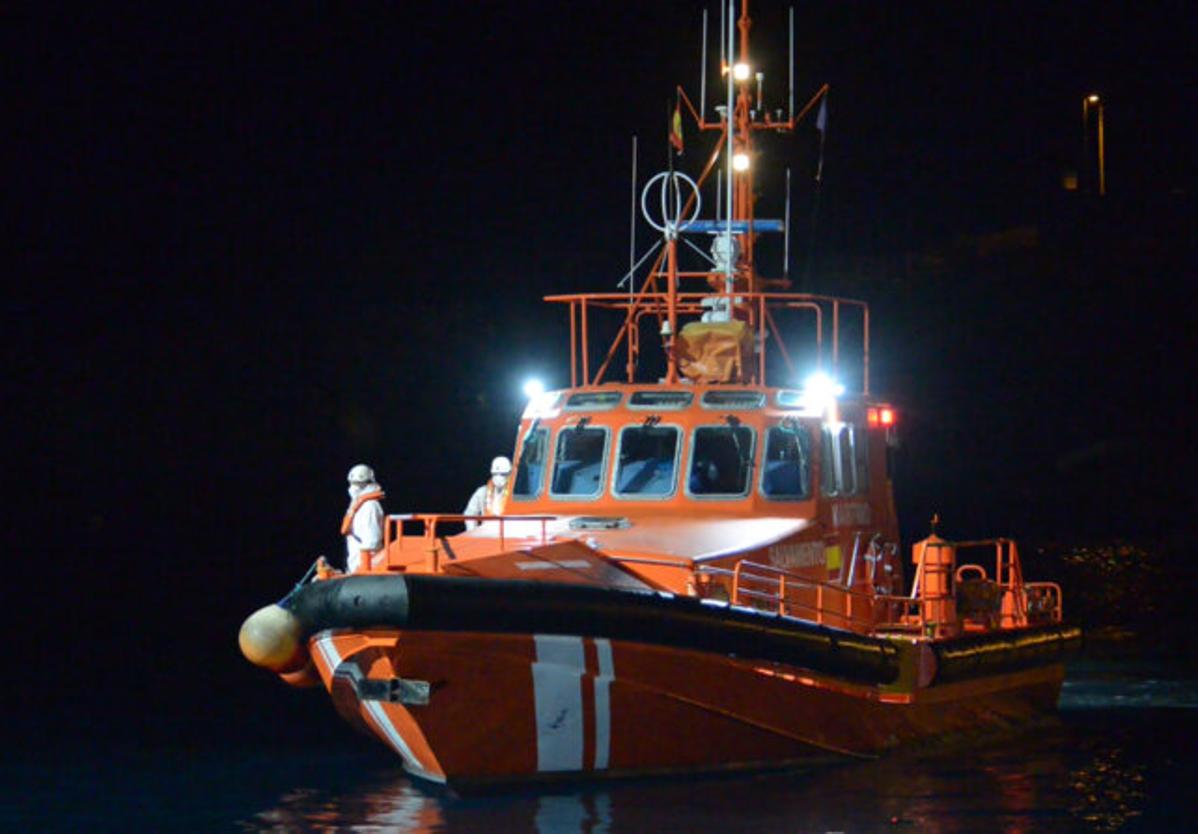 A new cayuco arrived under its own power last night at the Los Cristianos Pieron the island of Tenerife, with 95 migrants inside.
This has been reported by the Red Cross, which adds that it was around 11:45 p.m. this Saturday when the Emergency and Security Coordinating Center (Cecoes) 112 warned to deploy the usual health device in the event of the arrival of boats or cayucos.
In this sense, around 00:15 hours they attended to the port 95 occupants of the boathaving to transfer 17 of them to different hospital centers for different pathologies.
This is the second boat that arrives in the Canary Islands. during the weekend after this Saturday an inflatable boat did the same to Lanzarote, with 55 people of North African origin on board.
They rescue a canoe in Lanzarote

A boat with 49 immigrants from maghreb origin on board has been rescued this Sunday in waters near the Canary Islands, Salvamento Marítimo has reported.
At 2:15 a.m.the Maritime Rescue center in Las Palmas received a notice from the Civil Guard that reported a boat sailing towards the Canary Islands coast, something that 112 also alerted about.
The center's maritime controllers informed the ships sailing in the area and asked them to be alert, in addition to notifying the Rabat rescuewho took charge of the search in his area.
After multiple attempts to contact the boat by telephone, it was achieved around 7:15 a.m., which made it possible to know its position and divert the nearest ship to the area, the Pambre Castle.
Shortly before 8:00 a.m.this ship reported that it had sighted the boat and was sailing after it to maintain visual contact, while the Salvamar Al Nair went to meet it.
Around 10:00 a.m., Salvamar Al Nair rescued the 49 people who were on the boat, all North Africans (45 men, three women and one child).
With all the rescued on board The Maritime Rescue vessel is heading towards the port of Arrecife where it plans to arrive around 11:20 am for disembarkation.