Blue Jeans: "Young people have always read, more than adults think"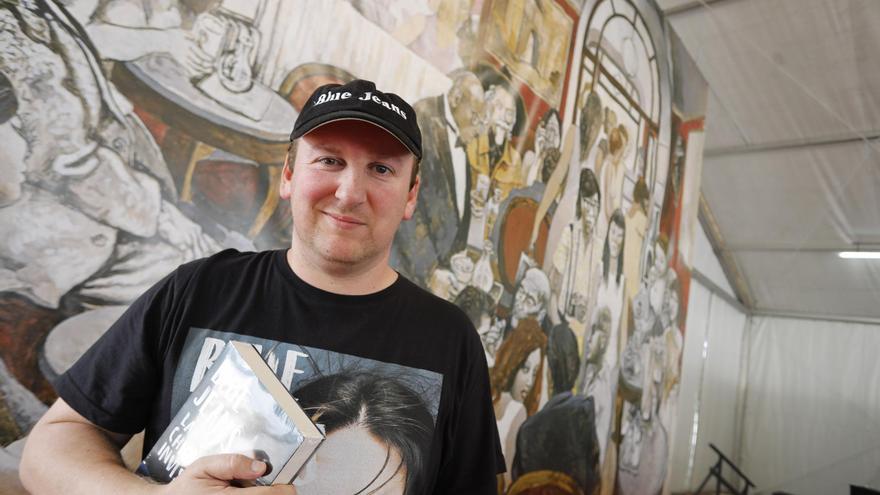 The writer Francisco de Paula Fernández, better known by his pseudonym Blue Jeans, ensures that "young people have always read, perhaps less than we would like, but certainly much more than adults think. "What happens, he points out," is that they read what they want.
This is highlighted by the author in an interview with Europa Press on the occasion of the publication of his new work, 'The camp' (Planet), where his numerous followers will find a novel of mystery "with the ingredients of a lifetime – a group of people who cannot leave a place, where death occurs under strange circumstances – and with the Blue Jeans seal: very real and current situations and characters, who have a lot to tell".
The writer emphasizes that 'The camp' is "a very character novel, in which not everything is what it seems and in which everyone hides something". In this sense, he reveals that since childhood he has read crime novels and thrillers and has always been attracted to detectives and their world.
"Even my first memories as a reader are some yellow books in which a mystery was posed and the solution was at the end written backwards, so you had to stand in front of a mirror to read it. Then came Sherlock Holmes, Agatha Christie, John Verdon, Dolores Redondo … I'm a great follower of the genre, "he says.
The plot begins when ten of the most promising young people in the country, all under 23 years of age, are invited to a very special camp in the Pyrenees. Those summoned are a best-selling author of a youth novel, a daring instagramer, a fashionable pop singer, a successful athlete, a brilliant Criminology student, an influencer with her own brand, the creator of an app for geeks, one of the gamers of the moment , a boy who spreads the word of God online and a well-known actress.
Despite the bright appearances of the protagonists, there is a dark background. Asked if this duplicity also occurs on the internet, Blue Jeans points out that "in social networks there is everything and not just a facade, in fact on Twitter, many people think about what they think without filters and what they sell the least is an image wonderful story of his life, something that, perhaps, could be said of Instagram ".
The characters of 'The camp', he continues, "not only are successful, but they all hide circumstances of their lives that are not so positive". "They are still people who make mistakes and make mistakes, some of them very serious. Perhaps for that reason they have been invited to spend those three weeks in the Pyrenees."
This novel was written in a pandemic, although the author planned that the story would unfold in 2019 to avoid coinciding with the Covid, since he does not want to "saturate the reader with the topic of the virus in the novel as well."
"Write silently"
However, it acknowledges that the writing process has been more difficult than other times due to the health crisis. "I always wrote in cafeterias, away from home, and this time it was not possible. When you have a work habit and a method, changing it costs a lot. I have had to adapt to writing in silence, in a small room and without movement. of people entering and leaving the premises where I used to spend several hours a day in front of the computer ", he asserts.
In addition, he adds that "the bad news that has been happening", not being able to see his family since the end of 2019, just leaving home all this influences and affects you ", so 'The camp' has been "a huge challenge". "But I am very happy with the result and with having overcome such difficult circumstances," he celebrates.
The popular narrator comments that "the confinement, the virus and everything related to this strange time" in their lives will mark a before and after in young and not so young people. "" Perhaps we are at a key moment in history of humanity and its customs ", reflects the Sevillian writer, who exclaims:" I hope we can get something good out of all this as people are once again interested in books and readers are multiplying ".