Blue Demon Jr. and Disney + seek to give "a 'latinx' twist" to superheroes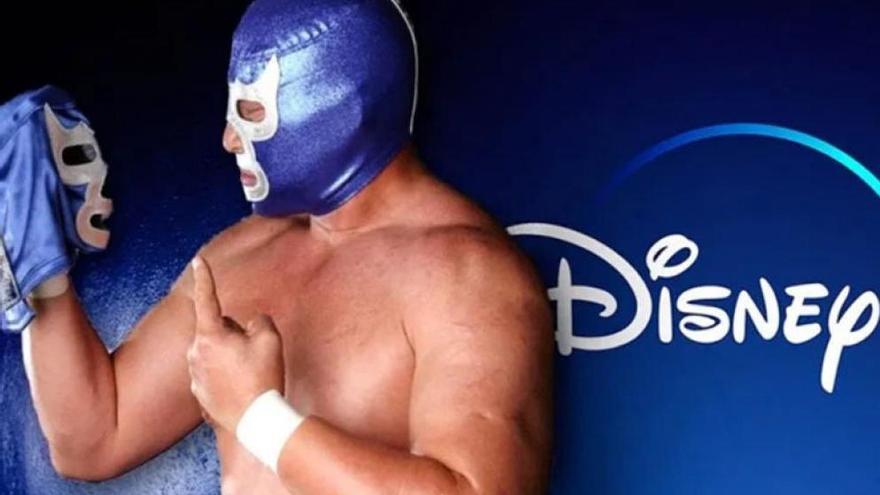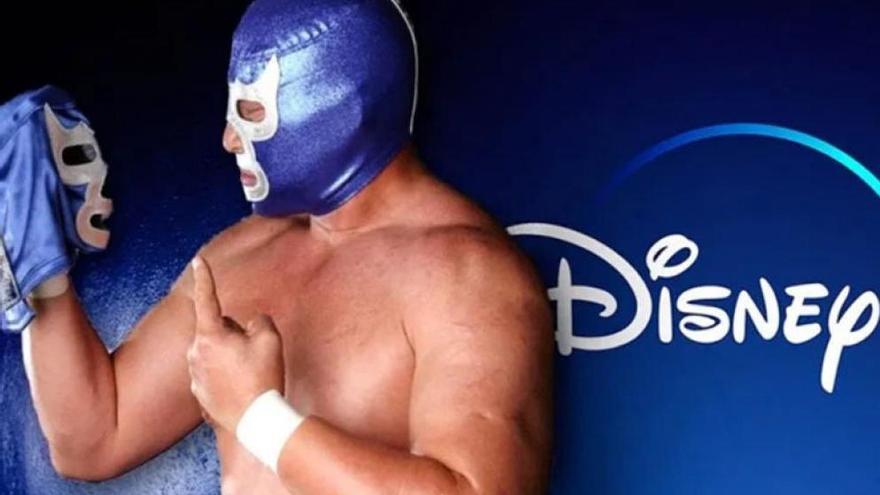 Mexican wrestling legend Blue Demon Jr. and young Scarlett Estévez aspire to give him "a 'latinx' twist" to superheroes with 'Ultra Violet & Blue Demon', a series prepared by Disney +.
"Blue Demon Jr. is a Mexican cultural icon and we are looking forward to introducing him, along with the mythology of the wrestler, to our viewers," Rafael Garcia, who is the vice president of development at Disney Branded Television, said in a statement. "With Violet (Scarlett Estévez) and her family, we will also have the opportunity to introduce an authentic Mexican-American family in a series that combines humor and adventure with a unique 'Latinx' twist to the superhero genre, "he added.
Disney +, which confirmed this Thursday that the series will be a reality after passing the pilot phase, detailed that Blue Demon Jr. to play a fictional version of himself in this project in which the wrestler will give life to a superhero who chooses his niece Violet as his successor. In addition to Blue Demon Jr. and Scarlett Estévez, a young Latina who has appeared in films such as 'Parents for unequal' (2015) and series such as 'Kikiwaka Camp', 'Ultra Violet & Blue Demon' will also feature Marianna in its cast. Burelli, Juan Alfonso, Brandon Rossel, Zelia Ankrum and Bryan Blanco.
"Very proud of this series! I am looking forward to everyone meeting Ultra Violet and Blue Demon," Scarlett Estévez wrote on the social network Twitter. Blue Demon Jr. will feature as producer on the series alongside Dan Carrillo Levy, Eugenio Villamar, and Jorge García Castro. The pilot episode features a script by Dan Hernández and Benji Samit, who worked on 'Pokémon: Detective Pikachu' (2019), and was directed by Alejandro Damiani.
In an interview with Efe last year, Dan Carrillo Levy gave some hints of how Blue Demon Jr. will jump from the ring to the Disney + platform. "Being Mexican is in our DNA and we are proud that our first project revolves around Mexican wrestling. It will touch on issues that are known to the Latino community. In addition, we are interested in the children feeling identified, just as I saw the movies of Blue Demon Jr's father, "he said.
He also referred to the character of Ultra Violet and the dynamics that will take place between uncle and niece. "We liked playing with this new character and the idea of ​​a niece of this age was attractive so as not to fall into clichés and present something that has not been seen. It is important introduce an ordinary girl, with his friendships, with his parents and his uncle, "he said.