Blood donors from Gran Canaria receive for World Environment Day a gift courtesy of SPAR Gran Canaria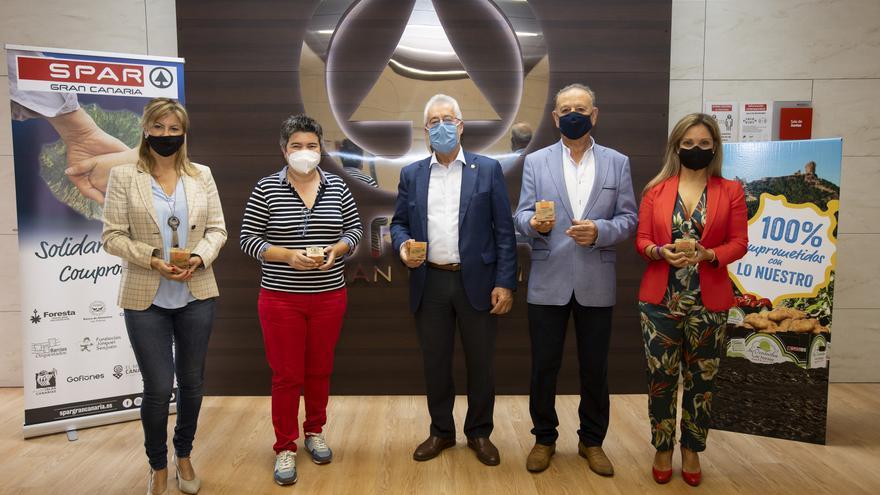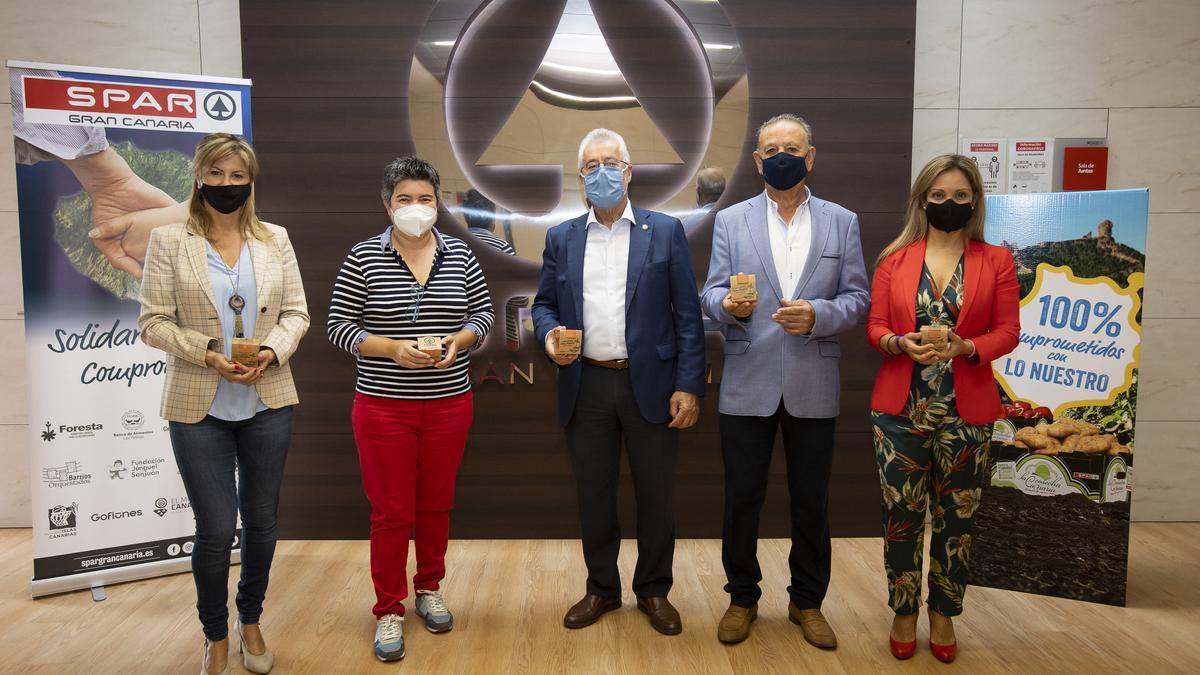 The Canarian Institute of Hemodonation and Hemotherapy (ICHH), dependent on the Ministry of Health of the Government of the Canary Islands, receives the collaboration of SPAR Gran Canaria to celebrate June 5, World Environment Day.
For yet another year, people who donate blood at the ICHH extraction points in Gran Canaria will receive a small planting kit as a detail, with seeds and a pot.
Since 2015, SPAR Gran Canaria has collaborated with the Instituto Canario, within the framework of corporate social responsibility, with blood donation campaigns with employees and customers in its establishments and with the delivery of gifts for donors, in a selfless manner.
At the central facilities in the El Goro Industrial Urbanization, Ángel Medina, president of SPAR Gran Canaria, together with José López, vice president, Dunia Pérez, general director, and Amaya Caruncho, director of Communication and CSR, received Elsa Brito, head of the department of Communication, Promotion and Marketing of the ICHH.
Requirements for donation
The basic requirements to donate blood are to be in good general health, be between 18 and 65 years of age, weigh more than 50 kg and, in the case of women, not be pregnant.
In addition, in the current circumstances, it is necessary to meet some specific requirements such as: not having cough or respiratory symptoms, not having been diagnosed or having been in contact with people affected by COVID-19 and not having traveled outside of Spain in the last 14 days.
Interested persons can answer this self-evaluation questionnaire to find out if they can donate blood before making an appointment or going to the donation room: efectodonacion.com/test-para-averiguar-si-puedes-donar-sangre
Fixed points in Gran Canaria
Regarding the fixed points of blood extraction, the ICHH makes its headquarters available to the population in the street at Alfonso XIII, number 4, in the capital of Gran Canaria, from Monday to Friday from 8:15 a.m. to 2:45 p.m. and from 3:15 p.m. to 9:30 p.m. (it has a donor ford), upon request for an appointment.
You can also go without an appointment to other fixed points of the Canarian Transfusion Network such as the Canarian Maternal-Infant University Hospital from Monday to Friday from 10:00 to 13:30; the University Hospital of Gran Canaria Dr. Negrín from Monday to Friday from 8:30 a.m. to 1:30 p.m. and from 2:00 p.m. to 7:30 p.m. and the Insular University Hospital of Gran Canaria, where you can donate from Monday to Friday from 10: 00 a.m. to 2:00 p.m. (it has a donor ford in both cases).