Blas Cantó: "We have not won Eurovision but we won with Eurovision"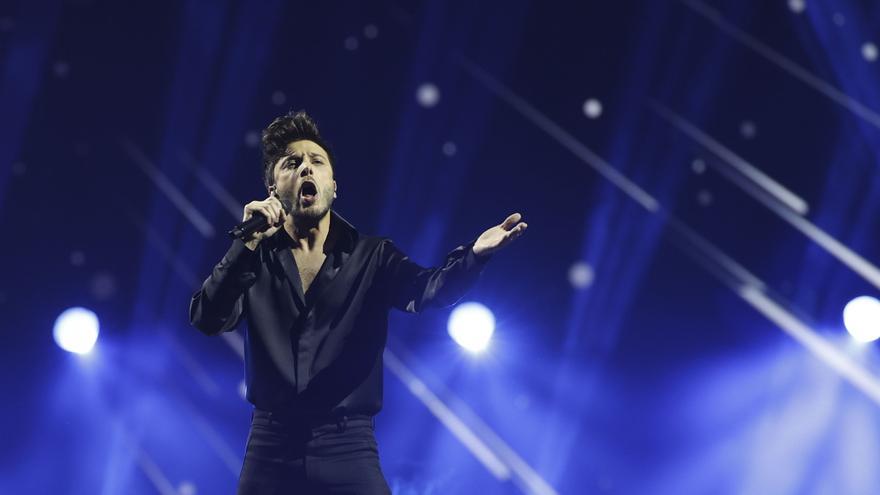 The representative of Spain in Eurovision 2021, Blas Cantó, thanked him for having been able to participate in the European competition, in which he was in 24th position, third from the tail. "We have not won Eurovision; but we won with Eurovision", said the Spanish artist in a publication on his account Twitter after the end of the festival.
Also, the singer has congratulated Italy, what has won this edition of Eurovision with a total of 524 points thanks to the song 'Zitti e buoni' by the Maneskin group. "Congratulations Italy," he said.
"Infinite thanks. Thank you Spain. For the thousands and thousands of love messages that I have received for over two years. All my respect to those who decide to embark on this adventure, it is incredible, "stressed Blas Cantó.
The Spanish representative in the contest has also responded to the president of the government, Pedro Sanchez, who wished him luck before the contest. "Infinite thanks. Eurovision gave me back the illusion in the most difficult moment of my life. I cannot be more proud of my country. Long live spain", Cantó pointed out.
The singer has obtained only six points from the professional jury, two of them delivered by the United Kingdom and four by Bulgaria. Of the votes delivered by the public, Blas Cantó has not received any points. The Spanish defended his theme 'I'm going to stay' in thirteenth position of the grand finale of the European festival, which was held this Saturday May 22 at the Rotterdam Ahoy (Rotterdam, Netherlands).