Blas Cantó: "Sometimes you win and others you learn. I feel very satisfied with myself"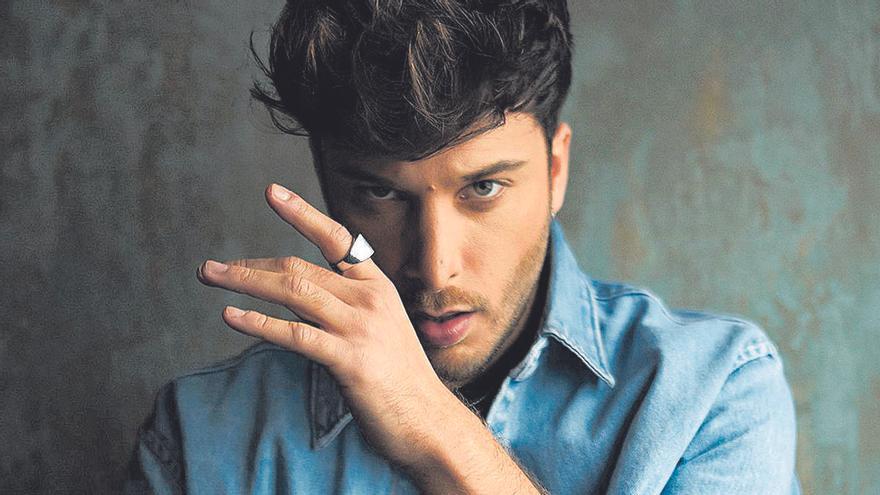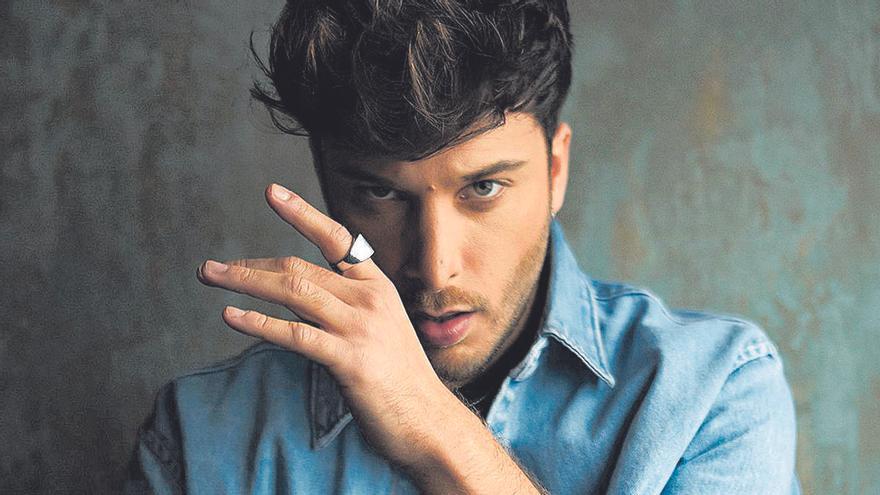 Blas Cantó, one of the most recognized faces of the Spanish music scene, has lived the last two years intensely. In May 2020, just after the confinement, the one from Ricote had to face the death of his father, and six months later his grandmother passed away from him coronavirus. A few months before the Covid-19 crisis broke out, he was selected as the Spanish representative at the Eurovision Song Contest for the 2020 edition, which was suspended. And with another song he was once again the favorite of the public in 2021, when he was finally able to fulfill his dream of representing Spain in this prestigious competition. However, the Murcian did not manage to convince the public with his ballad, and for the sixth consecutive year, our country was at the bottom of the table.
But life goes on. After his Eurovision career - first with Universo and this year with I will stay-, Cantó published the English version of the second (I'll stay) solo and also with James Newman. Now, he sets off to live the American odyssey (that's the name of his new single), and shares a movie story with Sydney Sierota, singer of the Californian band Echosmith. In addition, before its premiere, Americana was a trend on social networks due to the nod that Blas and Sydney made to the British rom-com Love actually. Youthful and pure love in a pop song and with a music video with an ... American aesthetic. With his sights set on the concert he offers tonight at Molina's parties, Blas Cantó reveals that he is already working on the songs for his next album, which will probably be released in 2022.
-You have been in charge of giving the opening proclamation of the festivities in Molina, and now you act in the city. How you feel?
-It was a very special moment. I am very proud of Molina de Segura and the generosity that its people have shown for more than sixty years to my family and myself. Going back in concert after two years is a dream come true.
-It has been a very intense couple years coinciding with the pandemic, Eurovision, personal issues ... How have you lived them? Have you needed help to cope?
-Yes. It's been tough, but the audience gives me a lot of strength to keep going after my family drama. It is also very important to be close to professionals who help you assimilate it.
-The latter was a very atypical Eurovision edition. Now that a few months have passed, how do you remember your time at the contest?
-Marvelous. I had the best team and the best friends close by. We will always remember it.
-How did you spend it on stage?
-I was very nervous, and above all very excited about everything that I was experiencing on a personal level. I didn't want that emotion to negatively interfere with my performance; had to get it right. And that pressure was very strong for me, but, without a doubt, I felt and I am very proud to have done it.
-The dream had always been to participate in Eurovision. Did the result affect you? Have you made any reflections?
-Sometimes you win and others you learn. Before, during and after Eurovision, I have had a lot of work. And I thank the universe for putting me there. He did not know that he could become so strong. And I am very satisfied with myself.
-You are an increasingly international artist. After your Eurovision career, you released an English version of I'm going to stay (I'll stay) solo, and also another with James Newman. Now you've set out on the American Odyssey, sharing a movie story with Echosmith's Sydney. How did it all come about?
-Two years ago! We had a wonderful song and we were going to put it out after the festival. But the world stopped and we had to wait another year ... Sidney finally arrived and gave it his most American touch. And that's just great.
-What has Americana meant to you?
-Americana has made me smile again, has made me dance. It excites me in a different way than my songs previous. I have a great time when I sing it.
-What relationship is there between Americana and Love actually?
-That one is American and the other British [ríe], but, after all, that both speak of a love of film. I needed to recover the illusion in what I do.
-What did you want to make visible with the video?
-I wanted the world to see that love can take different forms; it doesn't have to be A or B. What do we care about other people's lives? Does love between two human beings hurt?
-Is the song a preview of an upcoming album? How advanced is it?
-We keep writing, recording. And I thank the authors and composers who send me their songs. Although I write my own stories, I always like to receive songs from other artists. I don't close doors.
-What genres or styles are going to appear in this new work? Are you not prejudiced when it comes to making music?
-Absolutely. Art must be free. I am free, and therefore my songs have to be too. I have the opportunity to open new horizons, who knows what life has in store for me.
-You like to participate in social networks, even if it is a controversial issue. Have you ever regretted it?
-No. I try to be respectful. But when they disrespect me, I don't let it go. I could hide in the perfect, white, familiar character. But if we, who are people who listen to us, do not denounce it, what is the point of all this? In the face of intolerance, zero tolerance.
-Which artist with whom you have collaborated has impressed you the most?
-Raphael, Anastacia, Pastora Soler, Beatriz Luengo, Kelly Clarkson… I feel very lucky to have sung with all of them and so many others.
-A few weeks ago you appeared in La voz kids wearing makeup as Aitana, and you received criticism; They accused you of indoctrination. How did you live it?
-I think that indoctrination is to instill in a girl that she has to play with dolls and in a boy to tell her that he has to kick a soccer ball. Everything else is a free and healthy education. Who cares how I wear my makeup?
-In your first book, History of a Nameless Star (Ediciones Martínez Roca, 2020), many people have been surprised to learn new things about you.
-My life gives for a second and third volume, precisely because I'm still alive and I'm still learning. I'm an open book. I have always been it.
-By the way, what memories do you keep of Auryn?
-It was a very important stage in my life. And always grateful for what it meant in my career. It gave me many opportunities.
-What is your short-term plan?
-To stay alive, which is not little.