Blas Cantó, Miki and Karina, at the great Spanish party prior to Eurovision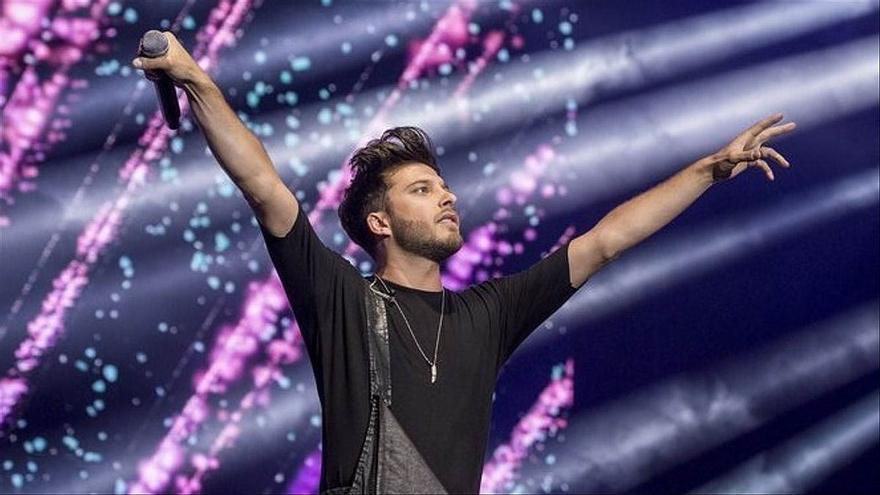 PrePartyES 2021, the main celebration prior to Eurovision organized in Spain, returns this Saturday in online format with figures from the present and the past of the festival such as Blas Cantó, Miki, Soleá and Karina.
It will be from 22 hours, Through the YouTube profile of the organizing website of this event, Eurovision-Spain.com, which will offer a great concert with the participation of 32 of the 39 candidates of the 65th edition of the great European song contest between 17 and 22 May.
Among them will be some of the big favorites, such as Barbara Pravi (France), Daði Freyr (Iceland), Destiny (Malta), Måneskin (Italy), Stefania (Greece), Senhit (San Marino), Tusse (Sweden) and Victoria ( Bulgaria).
Also the group Hooverphonic, representatives this year from Belgium, appears among the participants.
Driven from the terrace of the Palacio de Cibeles in Madrid by Blas Cantó (Spain 2021), Suzy (Portugal 2014) and the editor of the official Eurovision website Víctor Escudero, other confirmed artists are Soleá (Spain Junior 2020), Miki (Spain 2019), KEiiNO (Norway 2019) and Dami Im (Australia 2015) ).
What's more, Tribute will be paid to Karina on the 50th anniversary of her time at Eurovision with 'En un mundo nuevo', which took it to second place in 1971, and a short film animated by David Melero and a script by Manu Mahía will be broadcast, dedicated to the experiences of the festival's fans.
Tickets for PrePartyES 2021 will be totally free this year, but Eurovision-Spain.com has made a donation system available to its supporters to help carry out this work and future projects.