Blas Cantó disappoints with his staging for Eurovision: "The most absolute nothing"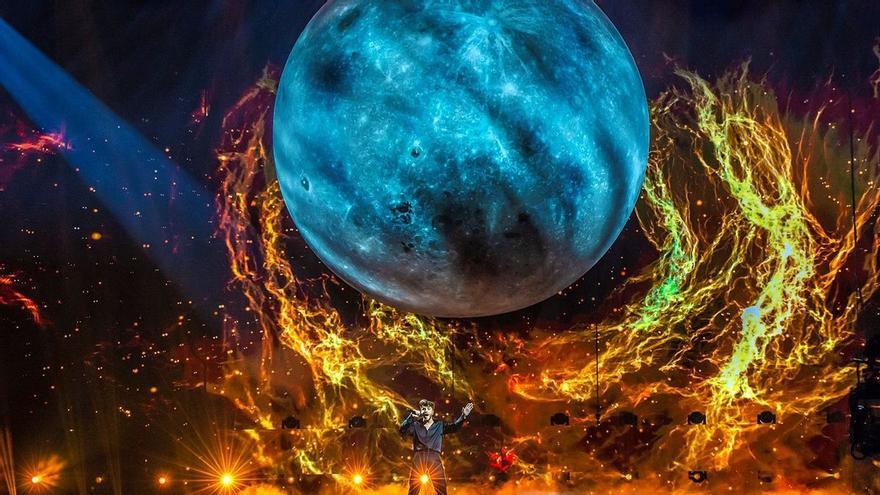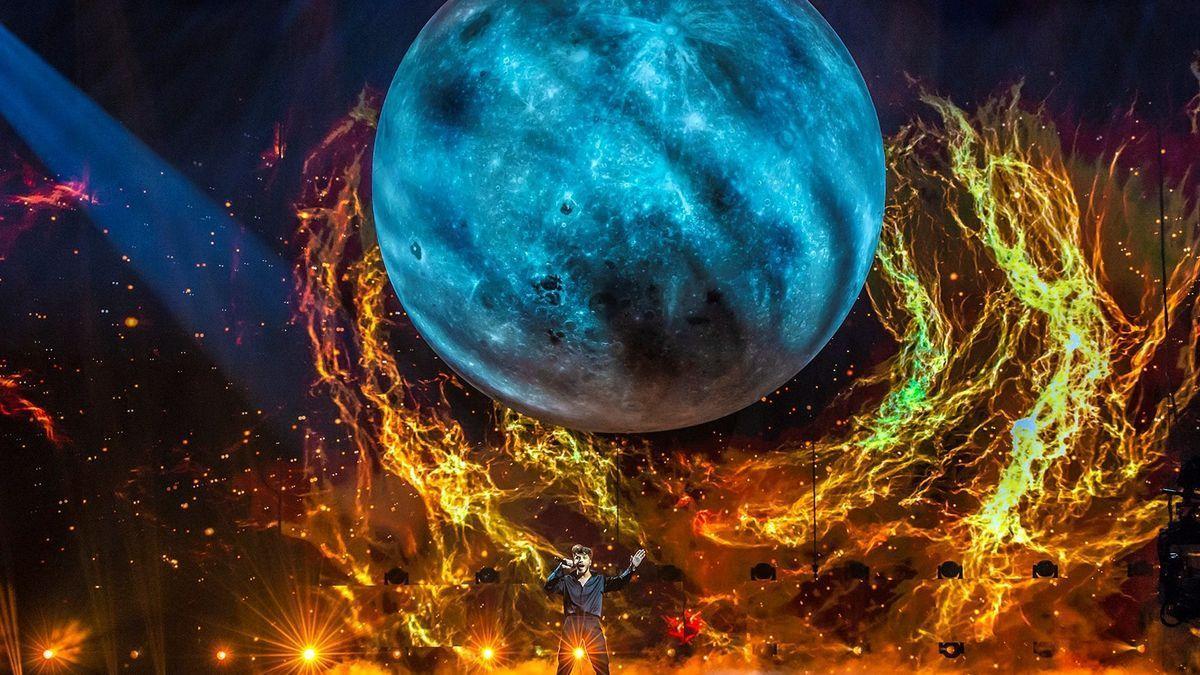 The most absolute nothing. This is how fans of the Festival de Eurovision the staging chosen for Blas Cantó, who will represent Spain with the song "I will stay"A scenography that has outraged the" eurofans "and that have exploded in social networks after knowing what the performance of the Spanish representative will be like and that has finished sinking him in the bookmakers that predict the possible winner.
The reactions have occurred after the Murcian has stepped on the stage of the Ahoy Rotterdam, the city that hosts the festival this year, to carry out its first official rehearsal before the press. The set designer, the Dutch Marvin dietmann, have opted for a sober concept with a big luminous moon that puts almost all the weight of the candidacy on the singer's well-tuned voice.
One of the aspects most criticized by the experts at the Eurovision Song Contest lies in the fact that a scenography very similar to the one chosen for the preselection is repeated. A staging that did not arouse passions and that maintains almost all the elements: the gloomy lighting of the start, the fog at the track, the vowel start to "capella" and the scenographic resource of eclipse projected behind him.
As a novelty, in addition to changes in the musical arrangements of the song that have not been to everyone's taste, in the middle of its performance the eclipse has given way to a large moon that begins to descend on the stage, with light plays in rhythm with the music bouncing off its surface. In rigorous black, Cantó has wanted to leave more spaces within the song, as he anticipated in Madrid in his last press conference, and has prolonged the last "me" of the chorus with which his song closes.
Eurofans, disappointed with TVE
The staging has fallen like a jug of cold water on the Spanish fans of Eurovision, disappointed with Spanish Television after the multiple failures harvested at the festival. "The most absolute nothing This is what happens on stage in the first rehearsal in Spain. Same scenic resource as that already seen in Destino Eurovisión ", they point out from a specialized portal."Where is the work of the staging? Is a single giant moon the only thing the set designer has come up with? Very loose the first pass from the first trial, "adds another.
The fury of the "eurofans" has been increased by the fact that Marvin Dietmann, the set designer in charge of the Spanish proposal, is also in charge of staging other countries such as Cyprus and Austria They are among the favorites to win the festival. A more elaborate and groundbreaking scenography than that of Blas Cantó, which has ended up blowing up the spirits among the Spanish fans of the festival.