Blanco: «The problem has been that the president of Aragón breaks the agreement»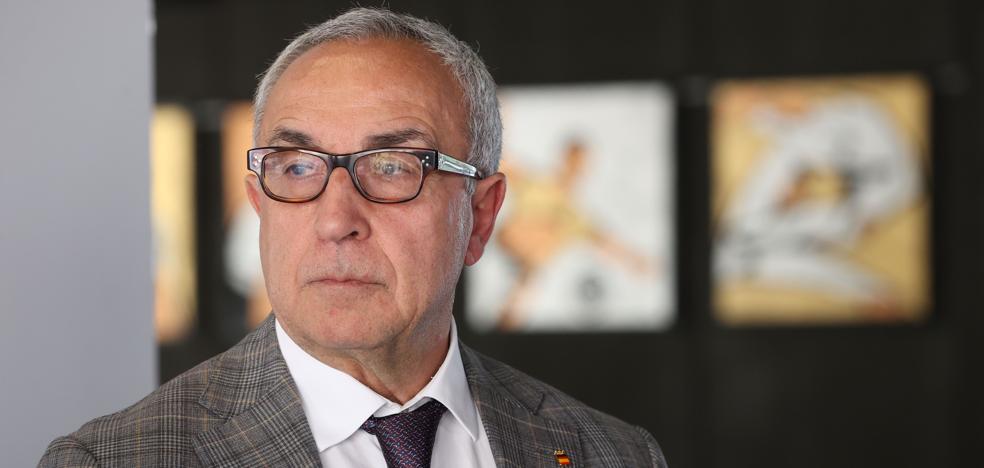 The president of the COE directly blames Lambán for the failure of the 2030 Olympic bid
The day after the COE definitively ruled out the Spanish candidacy for the Winter Olympics in 2030, with venues in Catalonia and Aragon, the president of the Spanish Olympic committee, Alejandro Blanco, charged harshly this Wednesday against the president of the Government of Aragon, Javier Lambán, whom he has blamed for the failure of the project. «The problem« has been Lambán, he has affirmed without half measures in Rac-1. "Without a doubt, things have been done wrong in Aragon," he reiterated. Blanco praised the work carried out by the Catalan side, both with regard to the Government, as well as the leader of the PSC, Salvador Illa, or the deputy mayor of the Barcelona City Council, Jaume Collboni.
"The work of Aragonès and Vilagrà has been spectacular", he pointed out, also that of the central government and that of the Minister of Culture, Miquel Iceta, has highlighted. "We cannot say that everyone is good and everyone is bad," he asserted. According to Blanco, the three parties signed a technical agreement that established a distribution of venues of 42 for Catalonia and 54 for Aragon. "The problem has been that the president of Aragon, who for whatever reason breaks this technical agreement and does not respect it and from there takes the approach of the candidacy to the political field," he concluded.
The leader of the COE has dispatched at ease against the socialist leader of Aragon. In yesterday's announcement, in which he terminated the project, he distributed blame and pointed out that the candidacy could not go ahead due to the disagreement between the political representatives of Aragon and Catalonia. "Each one has to assume his responsibilities. We have fought for there to be understanding, respect and dialogue, but if there are no such bases, we cannot continue and this is the decision," Blanco said.
The president of the COE sent a letter to the IOC on July 15, 2021 for the presentation of a "possible joint candidacy" of Catalonia and Aragon for the celebration of the Games in the Pyrenees, supported by the presidents of Spain, Catalonia and Aragon.
The Government yesterday blamed Lambán's "anti-Catalanism" for the failure of the Games and accused the Government of allowing it. The Government of Aragon, meanwhile, charged against the "intransigence" of Catalonia for a joint candidacy. Both Catalonia and Aragon are already preparing solo projects for 2034.