Black Panther won't appear in 'Falcon and the Winter Soldier'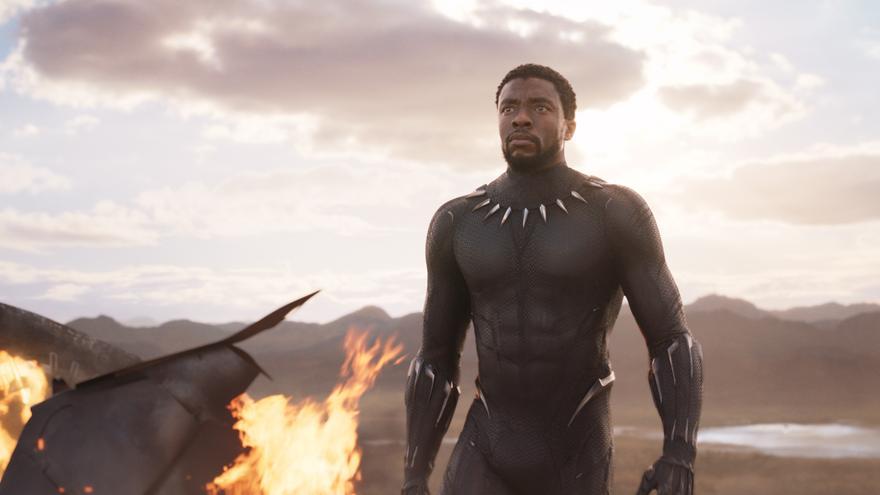 The fourth episode of 'Falcon and the Winter Soldier' ​​revealed how Bucky (Sebastian Stan) managed to shake off the influence of the HYDRA show. The irruption of Wakanda and Ayo (Florence Kasumba) made many fans began to speculate on whether Black Panther himself would make a guest appearance, even considering the possibility that Chadwick Boseman filmed his intervention before he died. The producers of fiction have already answered the question.
The answer is clear and concise: not. Since the death of the actor, in August last year, a victim of colon cancer, Disney has avoided giving a concrete answer about the future of the superhero. For this reason, and to avoid creating false expectations, the producers have been very blunt when it comes to disprove any cameo.
It has been in the Vanity Fair podcast, 'Still Watching', in which Nate Moore and Kari Skogland, responsible for 'Falcon and the Winter Soldier' ​​have completely ruled out the appearance of T'Challa. "No. I can say so. It won't happen. [su presencia en la serie]"began to declare Moore."It wouldn't be honest not to say. Chad's death [Boseman] It is a fact of life that has happened. I had a great appreciation, both for him and his character, "he says.
"I think we have to be very careful and think very well when it will appear [Black Panther], because it was very significant for many people, including us. Of course, [al personaje] we would never have used it in plan to come for a week [alguien] and that is, perhaps, Black Panther. It never would have occurred to us", Add.
In November of last year, in an interview for the Argentine newspaper 'Clarín', Victoria Alonso, executive vice president of Marvel Studios, ruled out the idea of ​​recreating a digital double of the actor. "Not, Chadwick there is only one and he is not with us. Our king, unfortunately, has died in real life, not only in fiction, and we are taking a little time to see how we return to history, "he said.
However, although it was initially interpreted as a refusal to cast another actor for the role, rumors have recently emerged about the possibility of Regé-Jean Page ('The Bridgertons') becoming the next Black Panther.
The fifth chapter of 'Falcon and the Winter Soldier' ​​will arrive this Friday on Disney + and it will do so without Black Panther, but with the presence already announced of a new and important character from Marvel.