Black Friday, a commercial madness that saves Christmas | Fortune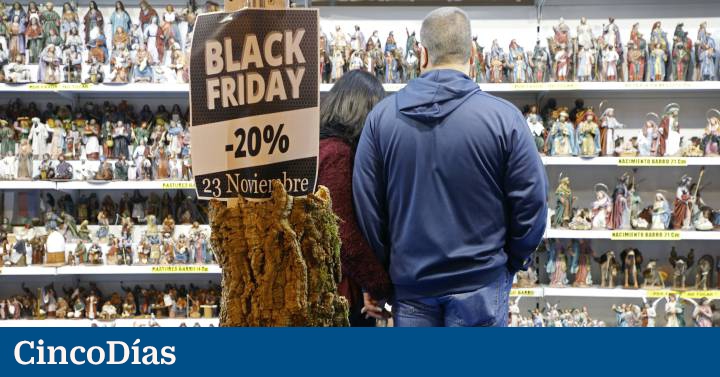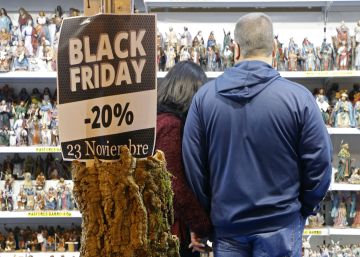 The Christmas campaign has already begun for several large companies. Uterqüe, the premium brand of Inditex, has extended for this reason the term of return of its articles, putting in the fan the purchases made between the 15 of this month and the 30 of December. However, after this small novelty hides a ploy that seeks to reap the benefits of the Black friday, officially scheduled for this year on November 29, although unofficially get to occupy much of the month.
The origin in Spain of this Anglo-Saxon commercial tradition is relatively recent, since it began in 2012 with discounts on technological products in MediaMarkt. In the beginning it was offered only in this type of products, now it has been extended to all industries, sectors and companies. If a few years ago this date served to distinguish itself and to divert the eyes of consumers to the shop window itself, today, among so many offers, the complicated thing is precisely to be noticed.
"We eat Panettone at Christmas and celebrate Halloween because we live in a globalized world, in which traditions and movements from other countries are imported. Black Friday is one of them, and has led to all companies, large or small, national or international, have to be there. You can't not be willing to sell when people are predisposed to buy, "explains Elvis Santos, general director of the Shackleton Buzz & Press agency, which belongs to Accenture.
Therefore, he adds, despite the fever and saturation that the offers and promotions of the most consumerist Friday of the year can cause, "it would be a mistake for a massive brand to decide not to place its offers. It is obvious that on that day there is a budget that is destined to spend. The question is no longer to be or not, but what to do to buy from me and not from another, "he adds. According to data collected by the consultant Oliver Wyman, almost 85% of Spaniards will buy something taking advantage of this date, compared to 64% on average in Europe. In addition, he will spend 258 euros per head, taking advantage of 20% of his purchases for Christmas gifts.
However, lowering prices or having attractive offers is not enough for a day when consumers go out or turn on their computers with the aim of buying: "The most important thing is the brand and strength of each one. It is something that works permanently and tactically, because every company rivals that space which represents the consumer who wants to buy something, "says Santos.
In this sense, he adds, it is the large organizations with sufficient capacity and infrastructure that are taking advantage of marketing automation, "directing offers and promotions to potential customers." It is a commercial campaign, which began timidly and now monopolizes all segments of activity. From balloon trips with discounts, beauty treatments, DIY utensils or promotions at dentists. Nothing escapes the temptation to consume.
"And the trend is that there is a growth of 30% this year, a high number, and that comes to solve, especially for the big chains, a month considered as a valley in terms of sales, as it is November, "says María Gómez, professor of digital marketing and communication at ESIC and managing partner from My Consulting. Because it is no longer reduced to just one day, but the celebration is expanding more and more, and you can talk, says this expert, of "Black november". And it is especially for large firms, but increasingly also for small businesses, a foretaste of the Christmas campaign.
A study by the Spanish Association of Digital Economy indicates that 83% of companies consider this activity positive. "We can see this in the Inditex initiative to extend the term of the changes. They have also done it to anticipate the presale that a firm like Mango usually does in December, since they do not make Christmas discounts, "says Gomez, which details that Black Friday is already included in the global marketing campaign of the Business. "It has survived the pressure of consumer associations that have come to call it black fraud, but all this has not so strong", Explains the ESIC expert.