Black day in the European stock exchanges for the commercial war | Economy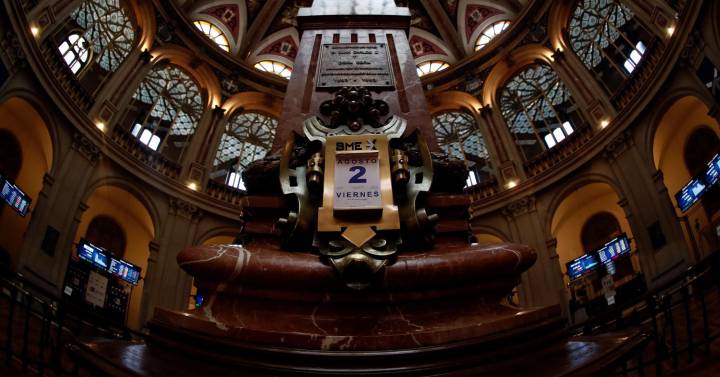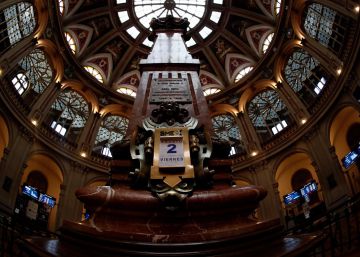 European markets They lived this Friday a day dyed red. The Eurostoxx 50, the conglomerate of companies in the Old Continent, experienced a sharp drop of 3%. Among the big squares, the biggest hit was taken by Paris, with a crash of 3.57%. It was followed by Frankfurt, with 3.11% and Amsterdam, with 3.17%. It was also an unfortunate day for Stockholm (-2.74%), Milan (2.51%) and London (2.34%). Spain did not escape the wave of losses, although at least it slightly cushioned the fall, which is not very frequent, since it usually shows declines higher than other markets on difficult days.
The Ibex 35 lost 1.56%, in part, thanks to the evolution of some isolated values ​​that killed the coup, such as the IAG airline group (which after presenting results rose 6.9%) and several electric companies, which achieved close in green. Even so, the Spanish Stock Exchange cannot sing victory: if you look at the accumulated of the week, lose 3.5%. On the other side of the Atlantic, the Bags also trembled. At mid-session, Dow Jones was down more than 1%. The Nasdaq, about 1.92%.
Investors from Europe and the United States lived a day of tension because the drums of the commercial war they rang hard again between the United States and China. Donald Trump announced on Thursday afternoon a battery of tariffs through Twitter, and as of September 1 the Chinese products that until now were left out of the conflict – valued at 300,000 million dollars (270,600 million euros) – will bear a tariff of 10%. The US will punish almost all Chinese products that enter its borders. China this Friday responded: He said that "there will be reprisals" to "defend their interests."
Within Europe, trade does not seem to have a simple perspective either. The negotiation between the EU and the United Kingdom remains stuck. On Thursday, the first contact between the government of the new British prime minister, Boris Johnson, and the euro partners did not come to fruition. Fears of Brexit grow without agreement and David Frost ended a two-day visit to Brussels with Johnson's message that the United Kingdom will leave the club in October "whatever happens" if the EU does not agree to review the exit agreement.
In the case of Spain, the most punished values ​​were those related to raw materials and the automobile, two sectors closely linked to the commercial pulses fueled by Trump. ArcelorMittal, which announced losses of 30 million euros in the semester, fell 6.58%; Cie Automotive, 4.53%; Acerinoz, 2.46%. The bank also finished in red with falls of 4.1% in Bankia, 3.11% in Santander; and 2.45% in BBVA.
. (tagsToTranslate) day (t) black (t) black (t) bags (t) European (t) European (t) commercial war (t) (t) eurostoxx (t) fall (t) 3% (t) ibex (t) Spanish (t) accumulate (t) worse (t) week (t) year



Source link