Bizum allows payment in online commerce and aspires to six million users | Economy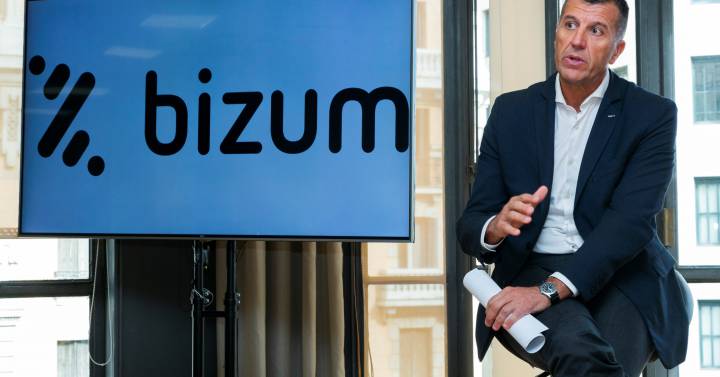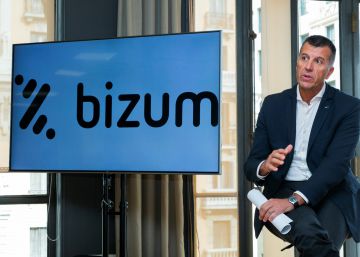 Bizum, the most successful common project of almost all banks (missing ING Spain), jumps. Until now it was used to make payment between individuals, free of charge, and now it enters the business through the Internet, in purchases in shops on-line. With this new service, the more than 5.3 million people currently using Bizum "will be able to buy online quickly, comfortably and safely through a simple three-step process," according to Ángel Nigorra, CEO.
In principle, this new service should also be free for customers, "although the rates are set by each entity that is in the capital of Bizum," according to its first executive. The acceptance of this system, which has functioned as a method to curb the arrival of technological competitors that will put this niche bank, is reflected in the data. Its beginnings were slower than one would expect, but in the last year it has accelerated. With an investment of 100 million from the banks, started in the summer of 2016, and "60 million transactions with a value of 3,100 million have been carried out with Bizum, with an average amount of 50 euros," according to company data.
The new payment system "guarantees that the entire operation meets the highest standards of quality, transparency and security for the users and businesses involved," says the firm, which admits that this step "had been demanded by regular users for some time" . Now you can pay the electricity bill to book hotels, buy tickets to travel, buy sporting goods or buy movie tickets only with the mobile phone number, "says Nigorra.
According to the pilot tests, the user experience "is simple and safe, in a process of just over 30 seconds. The customer chooses what he wants to buy, identifies with a key, which will be the same forever, and validates his purchase after receiving a number from your bank. " This code is unique for each user and valid for all purchases; The user can modify it at any time.
The general director of Bizum, Ángel Nigorra, has indicated that for now it is not expected that the payment platform will go public, although he has not ruled out that it will happen in the future. "Power, we can go public, but I do not see it in the short term nor is it on our road map," said Nigorra to questions from journalists after announcing his jump to e-commerce.
The manager explained that they currently have a "fairly stable and solid" shareholder nucleus, consisting of a total of 25 financial entities, although they are a non-profit company, "which seeks to be profitable and provide services to banks efficiently . We have a balanced and sustainable income statement, "according to Nigorra.
The CEO of Bizum has also presented his perspectives for the year 2020, which he has described as "very ambitious." The platform expects to double the number of users by next year and reach 12 million, from the 5.3 million it currently has.
As for businesses, it plans to incorporate 5,000 at the end of 2020 and end this year with about 500, compared to the 100 it currently works with, among which are Iberdrola or Yelmo Cines. "The banks are working on these agreements," he added.
"Depending on what it takes to consolidate electronic commerce, we might think of physical payment in stores," added Nigorra, who does not see PayPal as a competitor to the "great value" it offers.
. (tagsToTranslate) bizum (t) allow (t) payment (t) trade (t) aspire (t) six million (t) user (t) platform (t) property (t) bank (t) have (t) move (t) 3,100 million (t) 60 million (t) transaction (t) 2016



Source link