Bishops no longer believe in miracles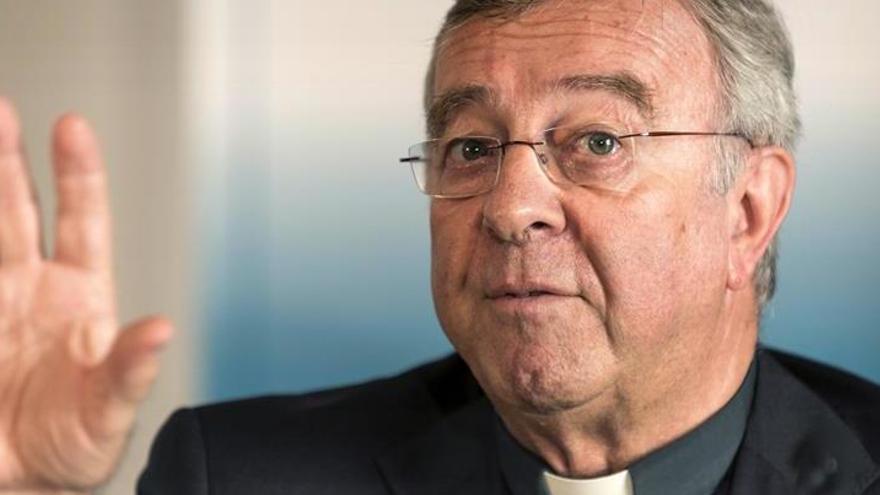 The bishops they no longer believe in miracles. Some of them have been quick to put on their vaccine before, even, that many of its parishioners who by government decision were played ahead of them: first-line health and medical, elderly and nursing home workers and the population at risk in general. May God take them confessed. Days ago we learned about the early vaccination of the bishop of Mallorca, Sebastià Taltavull, who lives in the palace and not in the priestly house, as he tried to make us believe when the common people began to distribute hosts. Figuratively. "To set an example," he argued. And in that exemplary work he included his two sacristans. The altar boy and that blessed couple who do not miss a mass for Pare Sebastià were missing. It happens, however, that such a couple, if they exist, seems to accumulate more dignity and honesty than our immune prelate.
In the next line we learned that he has not been the only one of his guild in this old ruse of you stay away that I go first. His counterpart in the Orihuela-Alicante diocese, Jesús Murgui, was vaccinated on January 8 along with other priests. The Generalitat Valenciana is investigating if it was his turn by secular order or was it a divine decision, although I already anticipate that he will obtain forgiveness with a couple of Hail Marys and here peace and then glory.
Something we have advanced. In another time, that embrace of science rather than the will of heaven would have inevitably led them to an ecclesiastical court, if not to the stake. And despite the progress, the overall vision transports me to the Spain of the picaresque, the one in which in the middle of a pandemic, let's put the plague, the priests, the caciques, the people of laws and the high command of the soldiers went first and the common people behind, begging for a cow bone and the peel of a tangerine.
See if not: two bishops (for now) and a good part of his priestly court; mayors, regional councilors and councilors -some of them distinguished in their territories for having democracy by a mere meaning that comes from Greek-; the chief prosecutor of Castellón, José Luis Cuesta; or the already former chief of the Defense Staff (Jemad), Miguel Ángel Villarroya. Several of them with an excuse each more crazy, worse invented and badly exposed: that if I did not want to be vaccinated, that if my superiors told me, that if I was a doctor for a while, years ago, that if I thought, believed and understood, all of them arguments from which I learned in my childhood and adolescence of the Franciscan college that they are children of ignorance and lost time. It gives the feeling that for some things of certain relevance, total, a trifle, saving life, for example, we have changed very little.
In some cases, to be fair, the vaccine strainer anticovid has been paid with the resignation of the rogues, among them, some public officials, the Castellón prosecutor or the former chief of the General Staff. Regarding the bishops, I wonder if there will be some way for the curia to embrace the precepts of the modern age from a broader sense, such as leaving science to act and if then there is a miracle, honey on flakes. Resigning would be a good start to finally enter modernity. But of course, to whom does a bishop resign? Before the Pope, before God, I imagine. But that would be the true miracle. Little Jesus of my life, you are a child like me €