Birkins sounds again within the framework of the 'Gran Canaria Fibra Sonora' initiative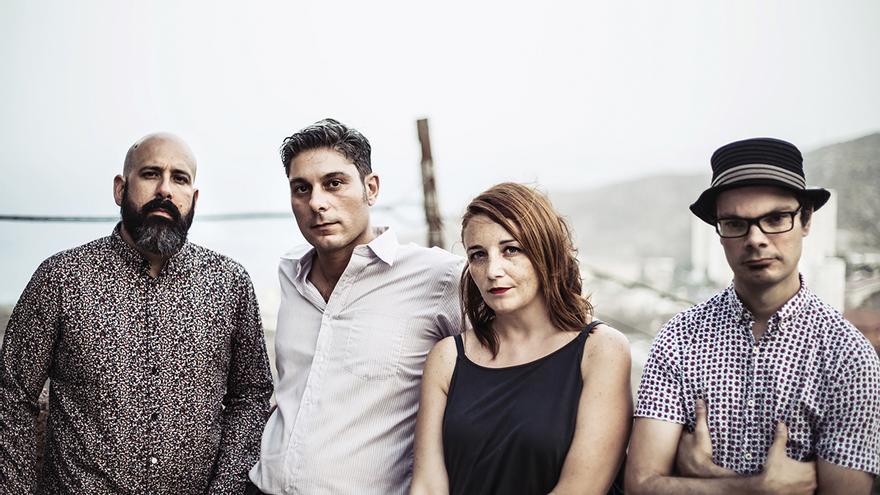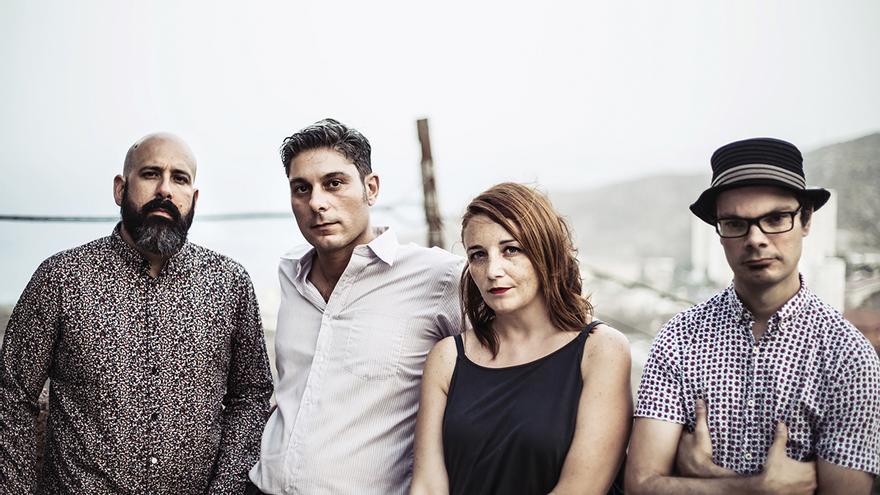 The Birkins concert will be the fourth programmed by the 'online' initiative Gran Canaria Fibra Sonora', promoted by the Ministry of Culture of the Gran Canaria Cabildo. The aforementioned concert will take place on the day November 11, starting at 10:00 p.m., on the Culture of the Cabildo YouTube channel, a platform that offers the remaining ten concerts recorded to different pop-rock bands on the island within the framework of the 'Gran Canaria Fibra Sonora' activity.
With a duration of thirty minutes, users will be able to enjoy these concerts previously recorded and edited at the Casa de Colón, Cuyás Theater and the Gabriel Rodó Hall of the Gran Canaria Philharmonic Orchestra, whose inauguration was given by the Château Rouge band and has continued with the singer Lajalada and Modo Rakune.
Birkins
Birkins is a band from Gran Canaria formed by Cristina Santana (Percussion voice), Alby Ramírez (guitars and backing vocals), Sergio Miró (drums and backing vocals), Thiago Gomes (voice and guitar) and Rafa Daza (bass).
Colorful pop, French chanson, rock and psychedelia are characteristic features of their songs, which has led to their music being labeled in some media as 'neo chanson' or new French song. The mixture of very marked melodies with the forcefulness of an instrumental base that maintains constant balance between traditionalism and experimentation gives Birkins a totally personal sound, as identifiable as it is difficult to pigeonhole.
Their wide creative palette is completed by elaborate letters composed, indistinctly, in Spanish, French and English.
With five studio albums, two Canary Islands Music Awards, and a multitude of concerts and festivals to his credit, Birkins is currently promoting his latest full length, 'You Are Not Alone', released on January 8th.
This is a double reinterpretation of the David Bowie classic 'The Rise and Fall of Ziggy Stardust and The Spiders from Mars' (1972). Its publication, through The Wrong Genius, coincided with Bowie's birthday, in which his fans used to have some surprise related to his world in recent years.
The title of this new work, apart from being part of the lyrics of one of the themes of Bowie's classic, makes reference to the many collaborations included in this new work and to the different options that are opened from the union of different artistic sensibilities. This is something Birkins have us used to since their first album (in which they already had the collaboration of Rami Jaffee, also present on this new album, as well as Dayna Kurtz and Roger Joseph Manning Jr.), as they have always been interested in finding a way to collaborate and share experiences with other musicians.