Binter flights with La Palma, only until 6.30 pm due to the ash from the volcano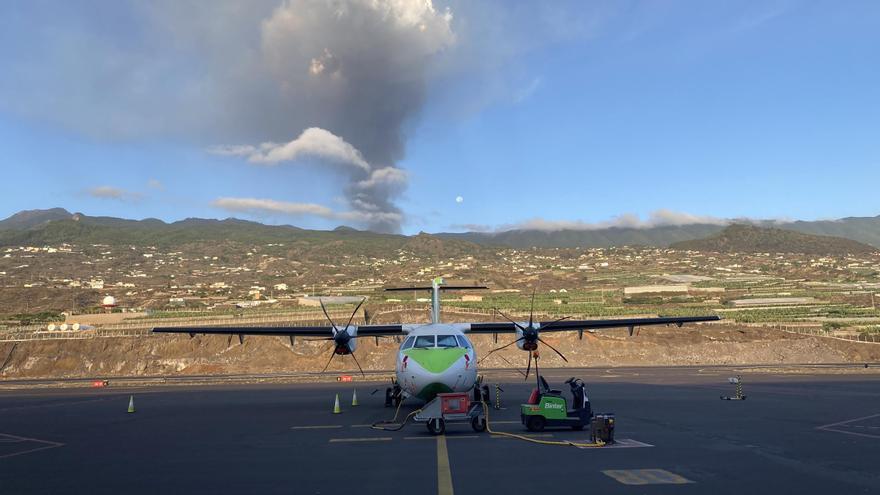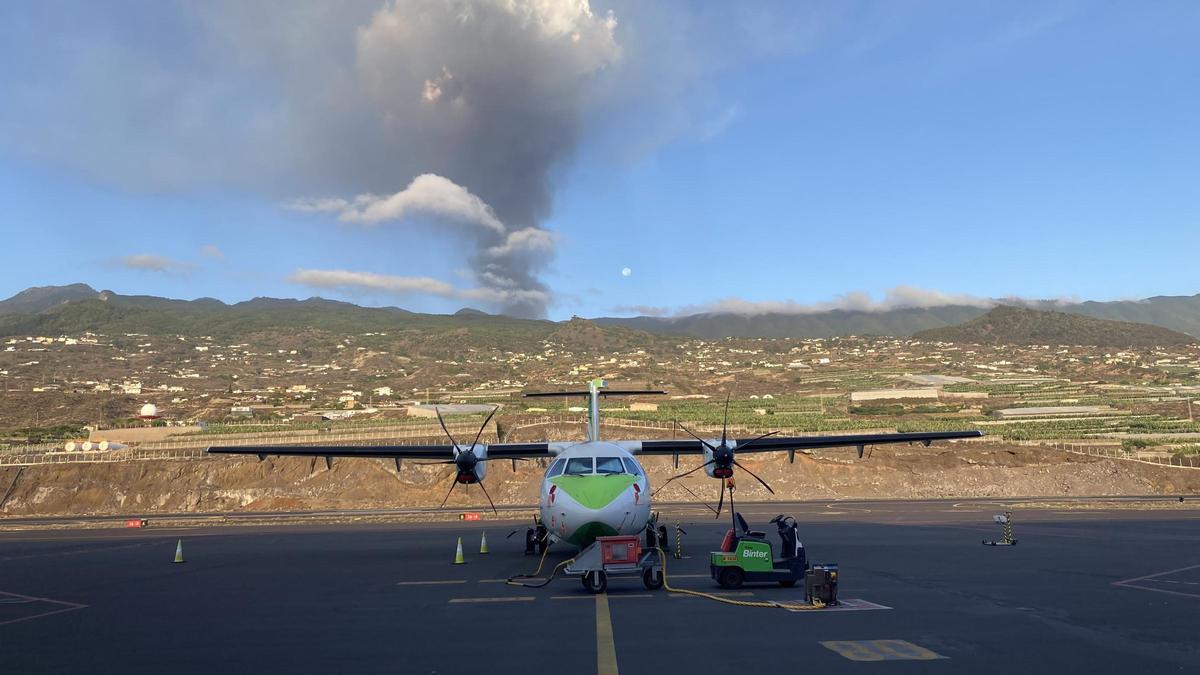 The company Binter will only operate flights to or from the La Palm airporta with sufficient daylight, at the instructions of the authorities, because of the ash coming from the volcanic eruption in Cumbre Vieja.
With the winter schedule change that will occur at dawn this SundayAt around 6.30 pm it will be at night, so visibility will not be guaranteed, and therefore, from that time on, Binter will not operate with La Palma.
Through social networks, Binter claims that this measure seeks to ensure "sufficient visibility" of the crew.
The airline indicates that it is "a temporary measure that will change as soon as the eruption of the La Palma volcano subsides", and that is when it will resume its usual schedule with La Palma.